Finnegan still looking to snap winless streak
Price: Young left-hander 'competes every moment he's out there' despite slump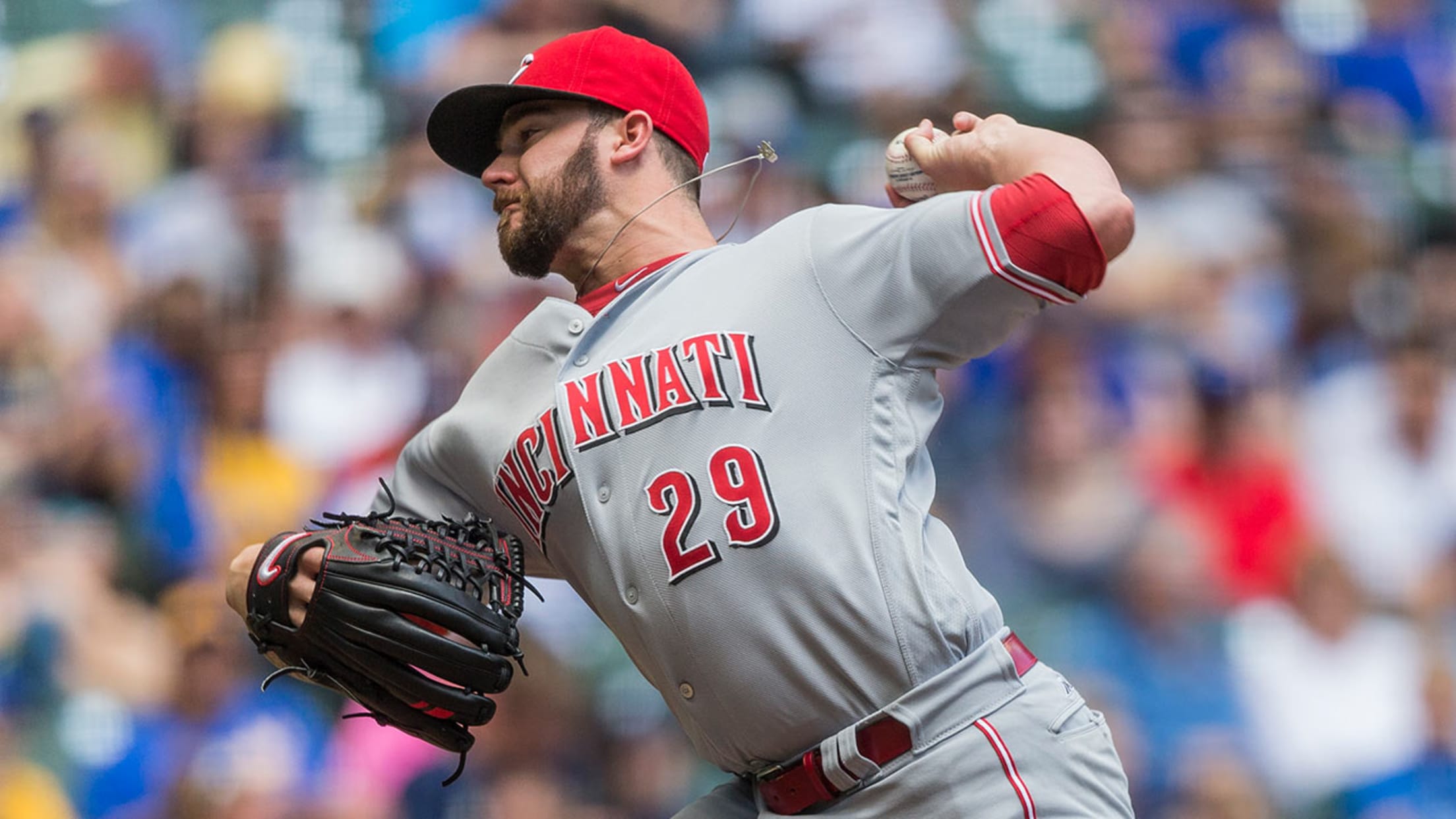 The Reds have lost the last eight games Brandon Finnegan has started. (AP)
MILWAUKEE -- The Reds have come up winless in the last eight games that Brandon Finnegan has started. Some of the outcomes have been tough-luck losses while a few were due to poor performances.The Reds' 5-4 loss to the Brewers on Sunday came after what could be best described as
MILWAUKEE -- The Reds have come up winless in the last eight games that Brandon Finnegan has started. Some of the outcomes have been tough-luck losses while a few were due to poor performances.
The Reds' 5-4 loss to the Brewers on Sunday came after what could be best described as a mixed outing from Finnegan over 6 1/3 innings. Did he have his best stuff? No. Did he get beat in some moments by Milwaukee? Yes. But he also kept Cincinnati in the game.
"You know what? He competed," Reds manager Bryan Price said. "He kept himself out there, he's learning along the way. That's what a lot of this season is about: these young guys that are getting some chances are taking an opportunity.
"If there is anything we've learned about Brandon Finnegan, he competes every moment he's out there. That, to me, is one of the prerequisites if you're going to be a building block of this pitching staff the next year or two."
Finnegan gave up four earned runs and six hits and was hurt again by walks (four) while striking out four. In his last eight starts, he is 0-4 with a 4.96 ERA.
Overall, Finnegan is 1-4 with a 4.14 ERA in 11 starts and is second in the National League with 31 walks allowed.
"I knew from the get-go that I wasn't going to be my best," said Finnegan, who left trailing 4-2. "My arm felt fine, my body didn't feel too well."
The Brewers got to him in the third inning after he issued a two-out walk to Jonathan Villar, which was followed by an RBI double to left-center field from Hernan Perez and a soft RBI single from Jonathan Lucroy.
In the fifth, Alex Presley led off with a double and scored on Villar's single to center field. Villar and Lucroy reached a combined seven times in eight plate appearances.
"Obviously, I wouldn't like them to score any runs, but you know, they hit a little [soft] hit that falls into short center field and costs us a run with two outs," Finnegan said. "I had to go out there and battle. That's pretty much all that could get done today."
Finnegan, 23, is the only Reds starter to not miss an outing this season. He's also worked six innings six times and into the seventh four times. His previous outing saw him work the first complete game of his young career, but he dropped a 1-0 decision to the Dodgers and ace Clayton Kershaw.
The only thing Finnegan feels he can do is keep trying to put his team in position to stay in the game.
"It's really easy to get frustrated, it's easy to make excuses, too, at the same time," Finnegan said. "I don't question anybody's effort. Everyone's out there wanting to do the same thing. We want to win. It doesn't matter if we're rebuilding or not. We've got the talent on this team to win, and I think we can. It's a matter of getting on a roll, something we haven't had since the first week of the season. I think it's going to come. It's just one of those things, we have to grind out every pitch."