Guyer battling to gain steam before activation
Injury updates: Encarnacion, Miller, Naquin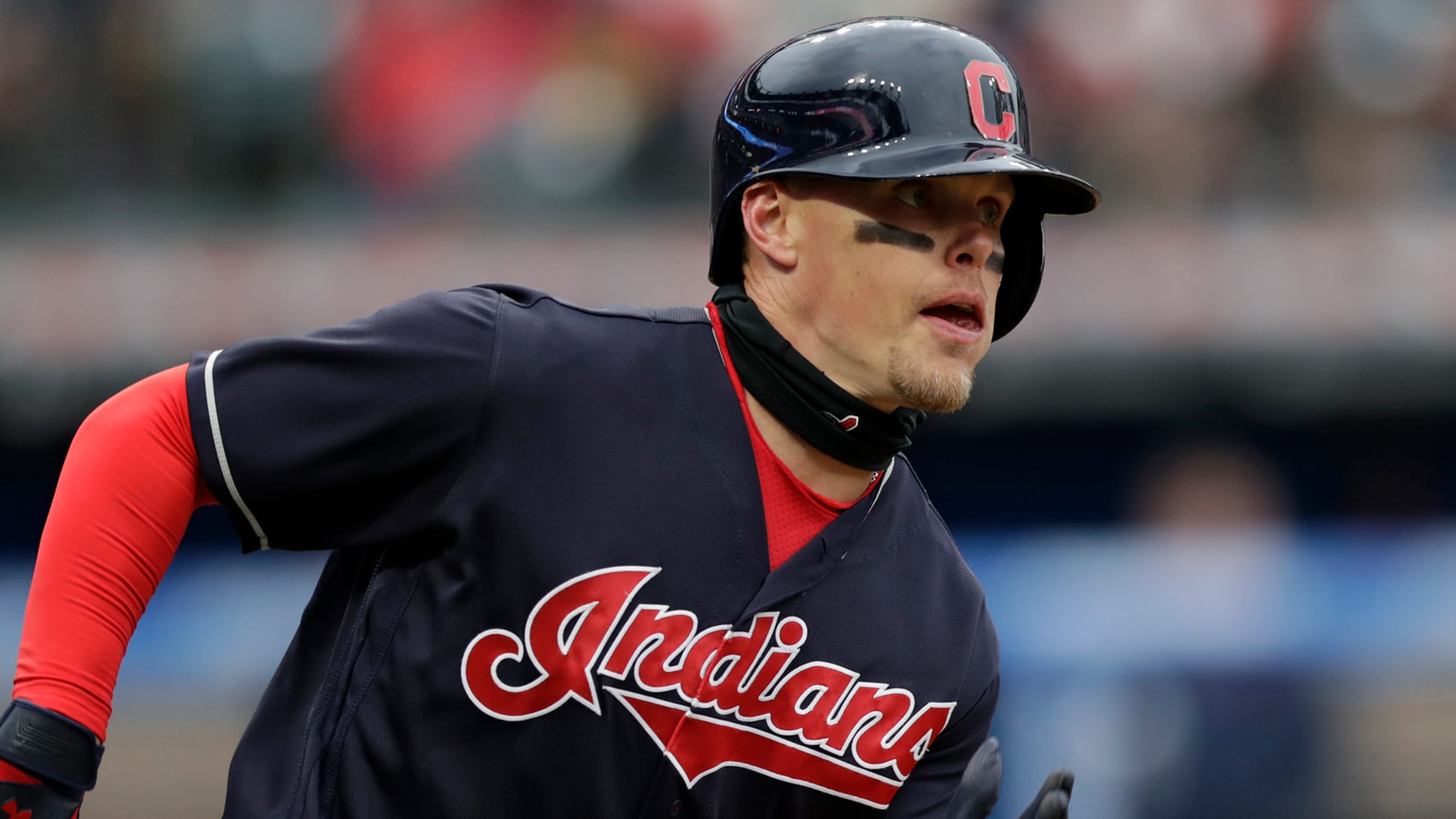 DETROIT -- During a Minor League rehab assignment, it is luck of the draw in terms of what types of pitchers a batter will face. That has been an issue over the past two weeks for Indians outfielder Brandon Guyer in his attempt to regain a rhythm at the plate.Cleveland
DETROIT -- During a Minor League rehab assignment, it is luck of the draw in terms of what types of pitchers a batter will face. That has been an issue over the past two weeks for Indians outfielder Brandon Guyer in his attempt to regain a rhythm at the plate.
Cleveland likes to utilize Guyer as a weapon against left-handed pitching, but he has had limited exposure to lefty pitchers during his recent stints with Double-A Akron and Triple-A Columbus. Guyer, who is on the 10-day disabled list due to a neck strain, saw a southpaw on Friday night and launched a pair of home runs in the Clippers' 6-5 win over Buffalo.
"You can't ask the other team, 'Hey, you mind if we see a couple lefties?'" Indians manager Terry Francona said prior to Saturday's game against the Tigers. "He's getting to play every day pretty much, which is kind of a bonus. You just try to take advantage of it -- that's all."
Guyer is a combined 4-for-43 in his stops at Double-A and Triple-A, including a 1-for-30 showing against right-handers and a 3-for-13 performance off lefties.
With no left-handers scheduled for the current series in Detroit, Guyer's potential return from the DL has been pushed back to the following series against the White Sox that begins Monday. During that four-game set, Cleveland could see a pair of left-handers in Hector Santiago and Carlos Rodon.
The ideal scenario would have Guyer return and impact the Indians' lineup on days an opposing lefty is on the hill. Guyer has hit just .150 in 33 games for the Indians this season, but he has an .839 OPS in 56 plate appearances against left-handers vs. a .151 OPS in 34 PAs against righties. For his career, he has an .829 OPS off lefties and a .610 mark off right-handers.
When Guyer does come off the DL, the natural roster fit would be for him to resume his platoon role in right field with Lonnie Chisenhall. At the moment, switch-hitter Melky Cabrera is filling a similar bench role, with veteran Rajai Davis and rookie Greg Allen splitting time in center and offering depth at all three spots.
"Last night is really the first night [Guyer had results]," Francona said. "But, that doesn't really matter to us. If we look up at the end of the year and he hit .120 in Triple-A, but if he got those at-bats out of the way and then came back and helped us, that's what we're looking for. ... Man, when he gets going, he's a force against lefties."
Worth noting
• Designated hitter Edwin Encarnacion was out of the lineup on Saturday against the Tigers due to soreness in his right ankle, which he tweaked while running the bases in the fourth inning of Friday's 4-1 win. With Encarnacion out, Michael Brantley got the nod at DH and Cabrera started in left field.
• Left-hander Andrew Miller's next bullpen session is slated for Monday in Chicago. The relief ace, who is on the 10-day disabled list with a right knee issue, completed a 30-pitch mound workout on Friday at Comerica Park in Detroit.
• Outfielder Tyler Naquin went 0-for-3 while manning right field in a rehab appearance for Triple-A Columbus on Friday night. Naquin (10-day DL, left hamstring) is still roughly a week away from possibly being activated.