Royals option Maurer, recall McCarthy
Salvy progressing, could begin rehab assignment this weekend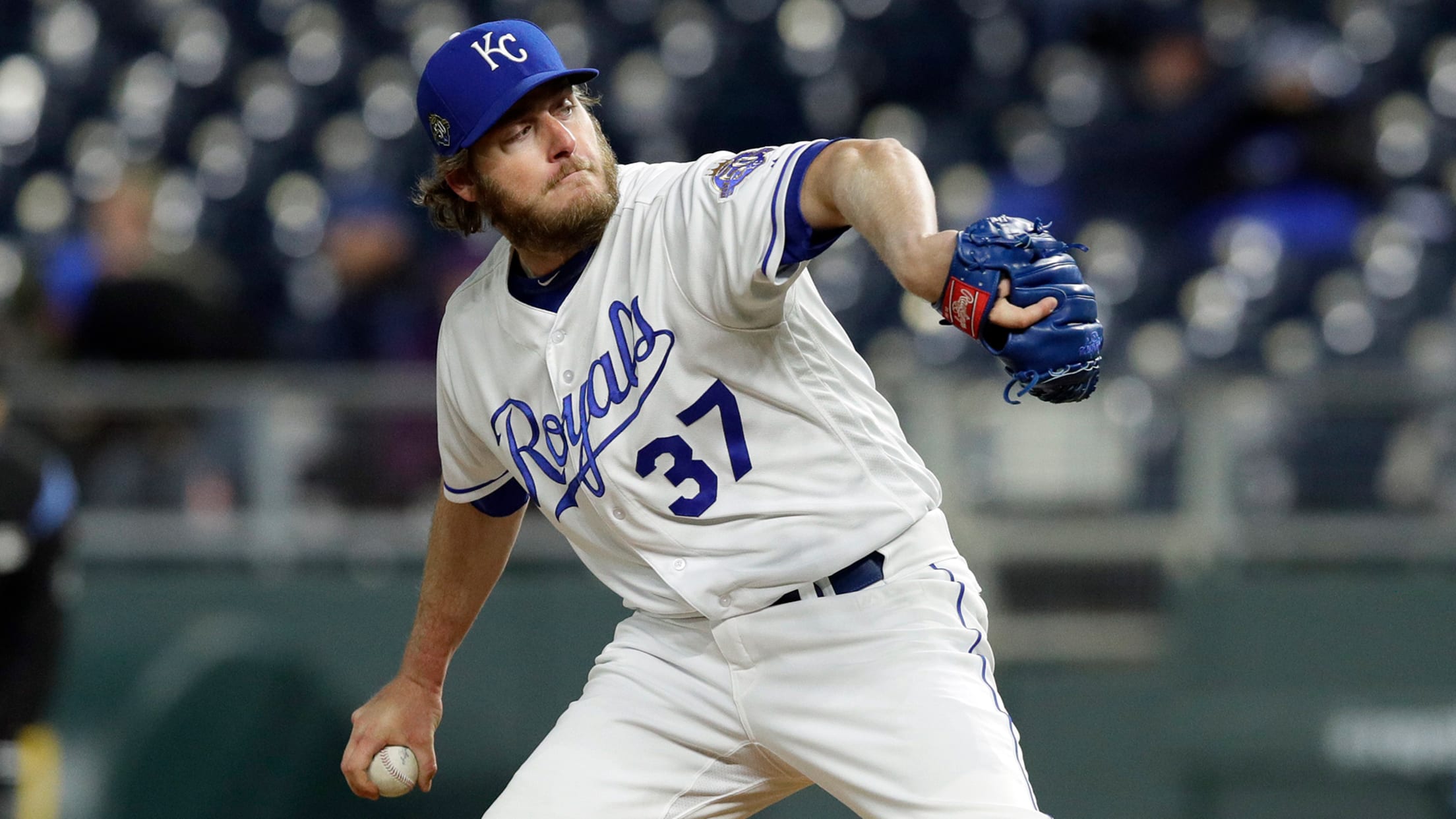 KANSAS CITY -- The Royals are still searching for the Brandon Maurer they were sure they acquired before the non-waiver Trade Deadline last season.Maurer had 20 saves in half of a season with the Padres, but Maurer never has shown that skill level with the Royals, who finally optioned him
KANSAS CITY -- The Royals are still searching for the Brandon Maurer they were sure they acquired before the non-waiver Trade Deadline last season.
Maurer had 20 saves in half of a season with the Padres, but Maurer never has shown that skill level with the Royals, who finally optioned him to Triple-A Omaha on Friday and recalled right-hander Kevin McCarthy.
Maurer, 27, showed flashes of late-inning effectiveness last season with the Royals, but overall he had a disappointing 8.10 ERA in 26 games with the club. This season, Maurer was 0-2 in five games and had a 12.46 ERA.
Royals manager Ned Yost said it simply was time to try and get Maurer fixed.
"I just think he came over here and started pressing last year, and never got off to a good start," Yost said. "He was just pressing and pressing. He got into Spring Training and wanted to impress, and started pressing again.
"His stuff is still really good. He just needs to get into a different environment and get some confidence back. The reality is that his stuff is eighth-inning stuff or good enough when your closer needs a day. He just needs to have some success and get his confidence back."
McCarthy, 26, was solid for the Royals in 2017, posting a 3.20 ERA in 33 games. He also was a favorite to make the 25-man roster coming out of Spring Training.
But Yost indicated McCarthy fell victim to a numbers game.
"The toughest break for him was having two Rule 5 [Draft] guys here," Yost said. "It's like two more guys who are out of options."
McCarthy, who appeared in three games with Omaha this month and gave up two runs, said he understood the Royals' decision not to keep him coming out of camp.
"I was definitely disappointed," McCarthy said. "But the name of the game is stocking inventory. I knew I had options. I understood."
Salvy getting close
Yost said catcher Salvador Perez, on the 10-day disabled list because of a left knee MCL tear, could go out on a rehab assignment as soon as the end of the weekend. The original estimate for recovery was 4-6 weeks. But Perez could be back on the short end of that estimate.