Veterans McCarthy, Moylan close to returns
Carle, Vizcaino nearing rehab assignment outings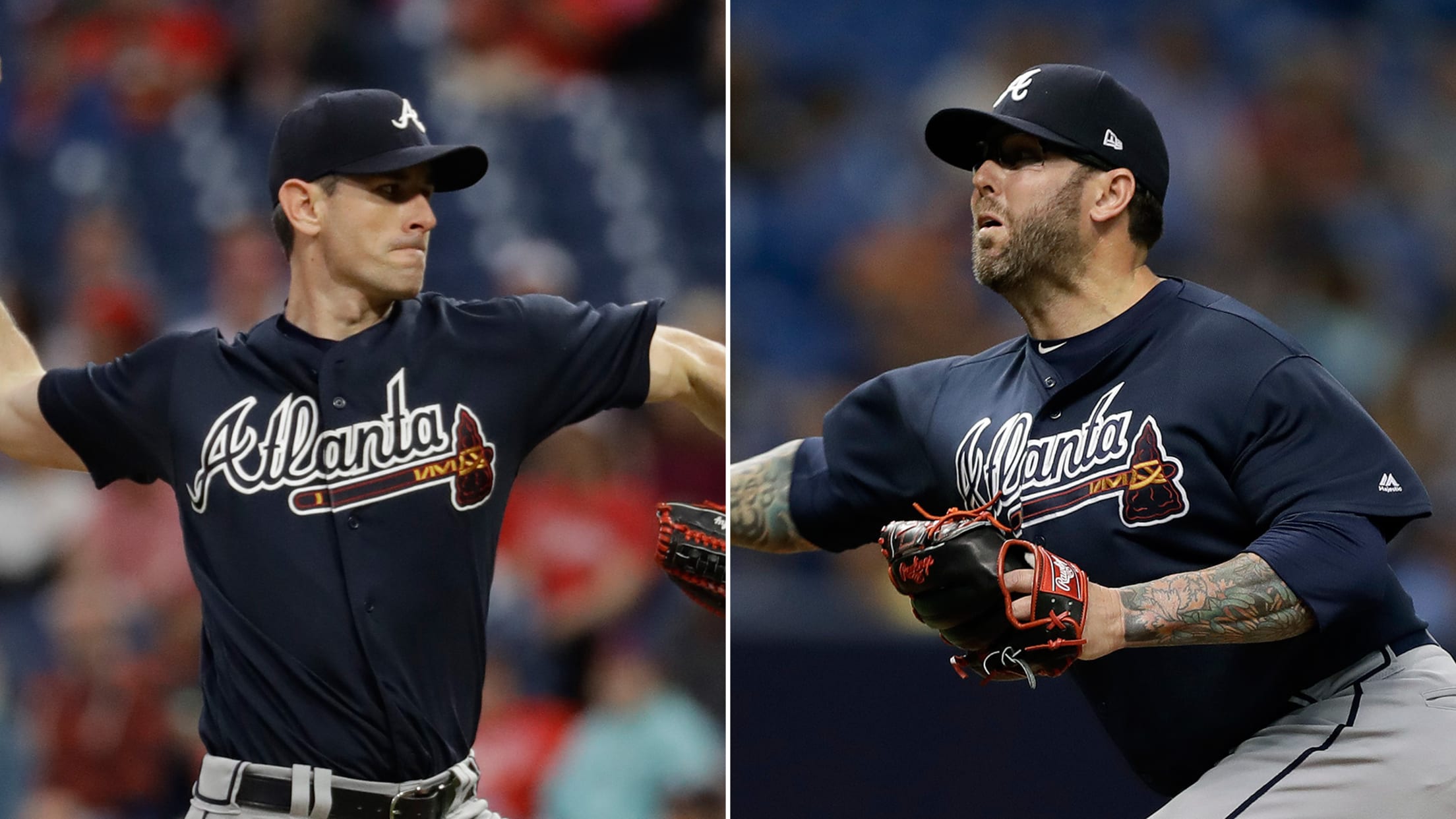 MIAMI -- There's no question the Braves' pitching staff has been thinned out due to several nagging injuries -- that's why the organization traded for Kevin Gausman, Brad Brach and Jonny Venters to shore out their depth at the non-waiver Trade Deadline.Nonetheless, Braves manager Brian Snitker had some optimistic updates
MIAMI -- There's no question the Braves' pitching staff has been thinned out due to several nagging injuries -- that's why the organization traded for Kevin Gausman, Brad Brach and Jonny Venters to shore out their depth at the non-waiver Trade Deadline.
Nonetheless, Braves manager Brian Snitker had some optimistic updates on Atlanta's ailing arms on Saturday, ensuring that help is on the way.
Snitker said the return of a handful of veteran right-handers is imminent. The closest to return? Brandon McCarthy and Peter Moylan.
"They're both pitching today in Charlotte," Snitker said, revealing that both McCarthy and Moylan will appear in the nightcap of a doubleheader for Triple-A Gwinnett on Saturday evening.
McCarthy, a 13-year veteran who has been sidelined since June 24 with right knee tendinitis, is 6-3 with a 4.92 ERA in 2018.
Moylan (right forearm strain) hasn't appeared for Atlanta since July 28. The 12-year veteran has posted a 4.45 ERA in 39 outings.
Snitker also confirmed that both righty reliever Shane Carle (right shoulder inflammation) and closer Arodys Vizcaino (right shoulder inflammation) are slowly approaching their returns from the disabled list
"Shane is working his way back, he's doing a live BP tomorrow. He'll go out on rehab eventually," Snitker said. "[Vizcaino] is progressing. He's throwing some bullpens. It shouldn't take him that long. Even though he's been down, I would hope he'll be pitching in some games by the end of the week, too."
A combination of September callups, alongside several pitchers returning from injury, puts Snitker's club in good position to take the postseason race in stride.
Snitker called leaning on the team's newest additions that were acquired before the Trade Deadline while many of the club's pitchers have been sidelined "huge."
"Gausman has been everything we had hoped he would be," Snitker said. "Brad's done a really good job, and Jonny has been great, exactly what we expected there, too. They've all really been a big part in a time when we've had some key guys go down."