Why Morrow might return to the Cubs in 2020
Closer candidate missed 2019 due to injury, had option bought out; team solidifies coaching staff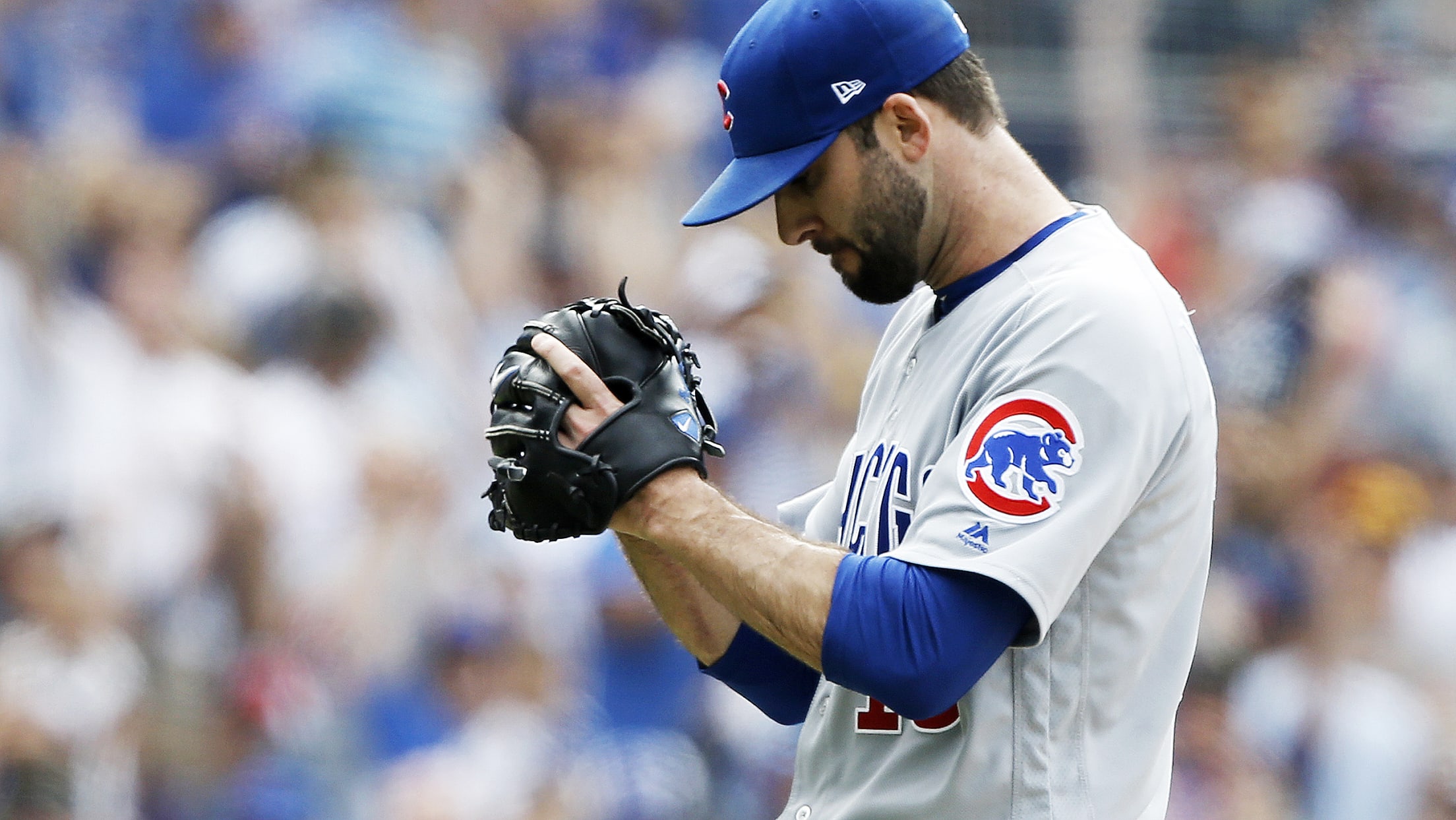 CHICAGO -- There are few certainties when it comes to the Cubs' 2020 bullpen. With a group of veterans from last season's cast now on the open market, Chicago will be scouring the trade market and looking at both the Major and Minor League free-agent pools for immediate help and
CHICAGO -- There are few certainties when it comes to the Cubs' 2020 bullpen. With a group of veterans from last season's cast now on the open market, Chicago will be scouring the trade market and looking at both the Major and Minor League free-agent pools for immediate help and layers of depth.
One wild card solution might exist in Brandon Morrow, who is a free agent after the Cubs paid a $3 million buyout rather than picking up his $12 million team option for '20. Coming off a lost season due to right elbow injury, Morrow has expressed an interest in potentially re-signing with Chicago, even if that means doing so on a Minor League contract.
"When healthy, he can certainly be a big part of the solution," Cubs president of baseball operations Theo Epstein told reporters on Wednesday at the GM Meetings in Scottsdale, Ariz. "We appreciate his sentiments about, if he's going to sign a Minor League deal, he feels there's a responsibility that it should be here.
"That certainly seems like the type of thing that should make sense for both sides down the road."
The Sun-Times first reported that the 35-year-old Morrow was interested in returning to the Cubs, who saw veterans Pedro Strop, Steve Cishek and Brandon Kintzler become free agents this offseason. Besides those three, Chicago also declined team options on David Phelps and Derek Holland, who were mid-season trade acquisitions last summer.
• Bullpen decisions facing the Cubs this offseason
Right now, closer Craig Kimbrel is the only virtual lock currently under contract for the Cubs' 2020 bullpen. Righty Tyler Chatwood might join him, but he is also a candidate for the rotation as the roster currently stands. Lefty Kyle Ryan (eligible for arbitration) and righty Rowan Wick (pre-arb) emerged last season as reliable setup options, and there is a group of internal arms that will also compete for roles.
"The bullpen's a priority either way," Epstein said. "We need to hit on a number of relievers this winter and rebuild a good portion of that bullpen."
The Cubs signed Morrow to a two-year, $21 million contract prior to the 2018 season, but the right-hander spent the bulk of the past two years on the injured list. Morrow posted a 1.47 ERA with 22 saves in 35 games in '18, but right elbow troubles kept him out of games entirely in '19.
"I don't believe Brandon would sign with anyone else until the Cubs decide what they want to do," Joel Wolfe, Morrow's agent, told the Sun-Times. "The Cubs invested a lot of time into Brandon, and money, of course, and Brandon feels a certain sense of loyalty and obligation back to the Cubs to stay with them if they want him on a Minor League contract or something like that."
Worth noting
• The Cubs have not yet determined if rookie Nico Hoerner, who filled in admirably at shortstop over the final three weeks, will be better served as a part of the '20 Opening Day roster or if he could benefit from more development at Triple-A.
"I think you can make strong arguments on both sides," Epstein said. "I think a lot will depend on what else we do and, yeah, sure, what type of Spring Training you have might be a factor as well. But, we're just not at the point where we're ready to make that decision yet. But, we're open minded."
• Even if the Cubs are not a player for a blockbuster free-agent starter like Gerrit Cole, Epstein said there could be an opportunity to add to the rotation via the next tier of the free-agent pitching class.
"The depth and volume of qualified Major League starters is normally a scarcity," Epstein said. "This year, there's quite a few."
• When asked if the Cubs might explore the international market in order to address any of the team's Major League needs, Epstein limited his response to saying, "We'll look and see if there's a fit on that front as well."