Braves acquire Blevins, option Parsons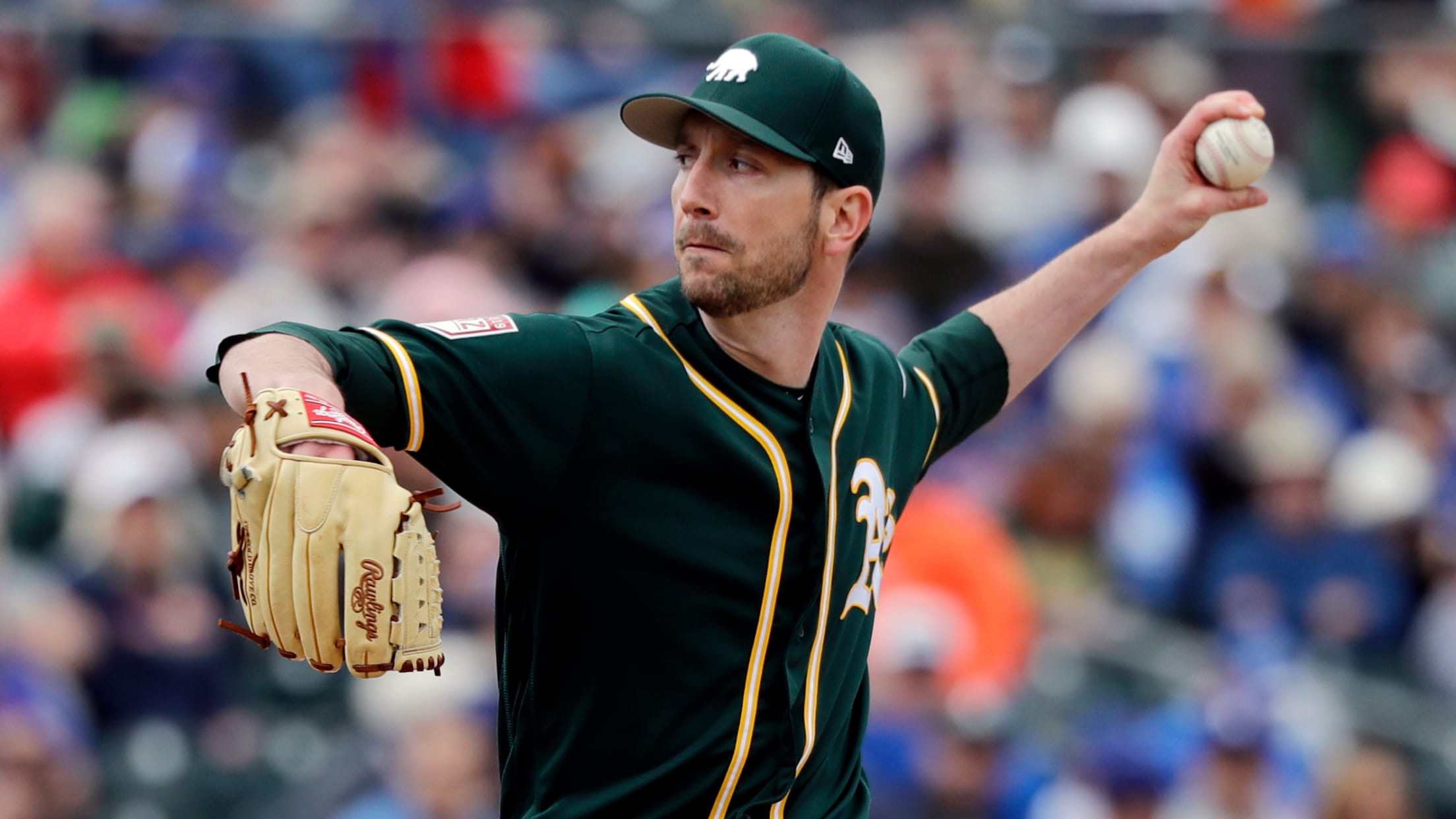 ATLANTA -- Given the Braves were left with no choice but to gamble on yet another left-handed reliever, it was fitting to learn Jerry Blevins' travel to Atlanta began in Las Vegas. A sleep-deprived Blevins arrived in the Braves' clubhouse Sunday morning and began to prepare for his latest assignment
ATLANTA -- Given the Braves were left with no choice but to gamble on yet another left-handed reliever, it was fitting to learn Jerry Blevins' travel to Atlanta began in Las Vegas.
A sleep-deprived Blevins arrived in the Braves' clubhouse Sunday morning and began to prepare for his latest assignment with a National League East team. The 35-year-old left-handed reliever was acquired from the A's for cash considerations. He had been pitching for Oakland's Triple-A affiliate, which was playing at home this weekend in Las Vegas.
"Any time I can avoid facing [Freddie] Freeman and [Nick] Markakis, it's a win for me," Blevins said. "I'm excited to be part of this team."
Freeman and Markakis saw plenty of Blevins as he spent each of the past five seasons with either the Mets or Nationals. The Braves are hoping that the veteran southpaw can rekindle the success he experienced while posting a 2.87 ERA over 148 appearances for the Mets during the 2016 and '17 seasons. He posted a 4.85 ERA for New York last year and signed a Minor League deal with the A's in February.
Blevins registered 16 strikeouts and issued four walks over 10 2/3 innings for Las Vegas. A pair of solo homers accounted for the only runs he surrendered.
"I was locating my fastball and I found my curveball, which was inconsistent last year," Blevins said. "I've been able to repeat my delivery, which is key because you're able to predict where you're going and throw strikes."
Blevins made his club debut during Sunday's 8-7 win over the Rockies, walking a batter and getting Rockies outfielder Charlie Blackmon to ground out.
Taking a chance on Blevins certainly won't hurt the Braves, who have seen their left-handed relievers combine to surrender hits (30) and issue walks (22) over 24 innings. This deal was completed before left-handed closer A.J. Minter surrendered four ninth-inning runs Saturday and just after left-handed reliever Jesse Biddle was placed on the injured list, having retired just 10 of his previous 23 batters faced.
Mark Bowman has covered the Braves for MLB.com since 2001.