Finale with Cubs postponed; makeup on May 14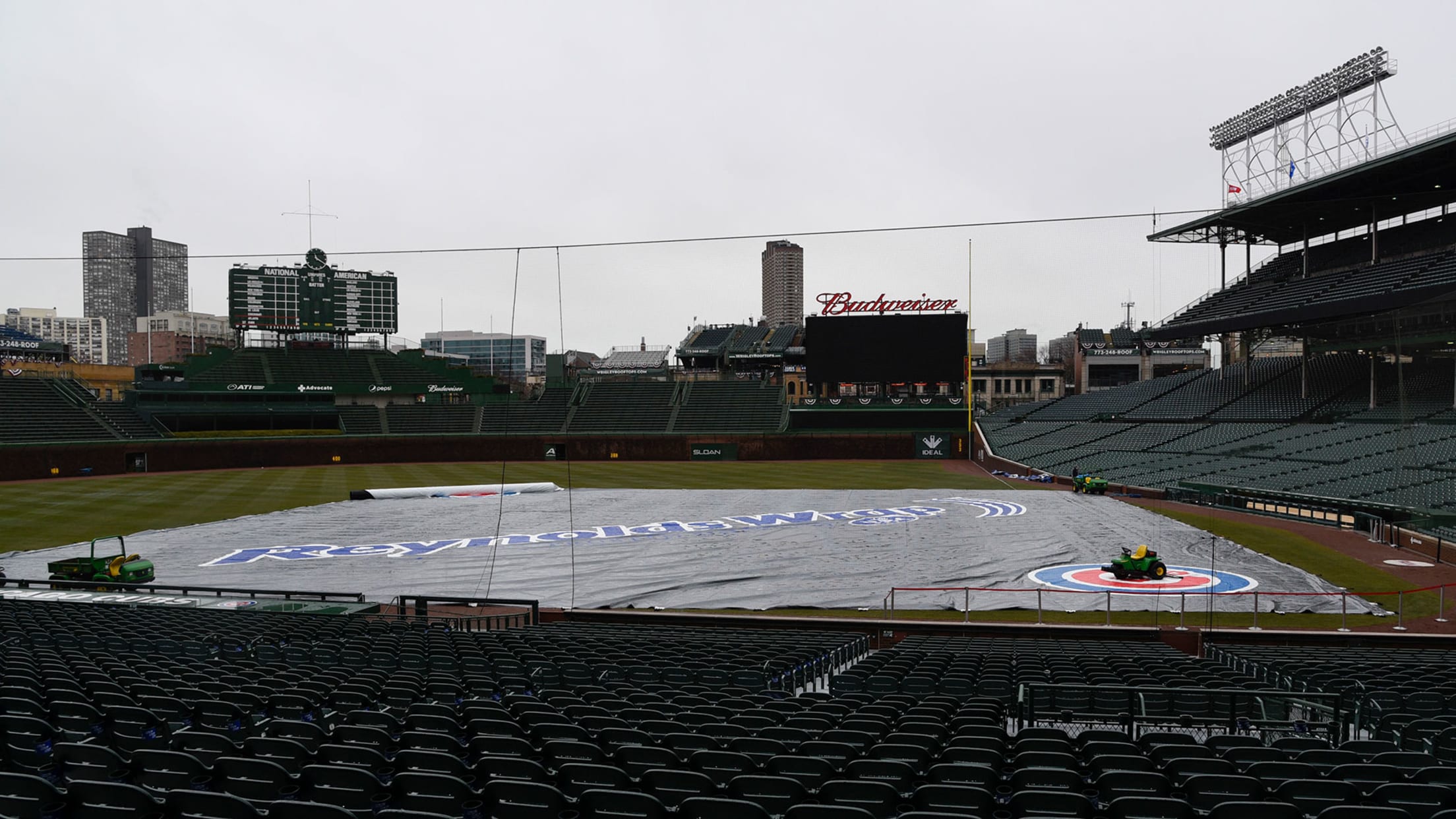 CHICAGO -- Before many of the Braves players arrived at Wrigley Field on Sunday morning, they were relieved to learn they would not have to spend a second straight day playing in uncomfortably wet and frigid conditions.The Braves and Cubs gutted their way through Saturday's tough elements, but they were
CHICAGO -- Before many of the Braves players arrived at Wrigley Field on Sunday morning, they were relieved to learn they would not have to spend a second straight day playing in uncomfortably wet and frigid conditions.
The Braves and Cubs gutted their way through Saturday's tough elements, but they were not forced to do so again when Sunday's series finale was postponed. The game will be made up at Wrigley Field on May 14, when the weather will likely be more forgiving than it has been this weekend, when sub-30-degree wind chills have been felt throughout the Chicago area.
"It would be tough to play football in that weather, let alone baseball," Braves right fielder Nick Markakis said. "You saw it yesterday, with the pitchers and guys trying to throw it across the diamond. Baseball is already hard enough. When you throw those elements in, it makes it just that much tougher. So, I think today was a good decision and a smart decision."
The Braves will make stops in Tampa and Miami before coming to Chicago for the May 14 makeup game. Coincidently, these two teams will travel to Atlanta following that game to begin a three-game series at SunTrust Park on May 15.
"[Coming back here for one game] is fine with me," Braves manager Brian Snitker said. "Knowing what we went through yesterday, I'd have come back and played a doubleheader."
Knowing Sunday's conditions were also going to be unfavorable, MLB officials and Cubs management agreed to at least try to get in Saturday's game, which started with a light rain falling and an announced wind chill of 28 degrees. The elements worsened throughout the game, to the point Snitker told his infielders to not even attempt to turn a double play, because he feared the possibility of one of his infielders suffering an injury while attempting to make an aggressive throw.
The Braves squandered a five-run lead when the Cubs scored nine runs in an eighth inning that included five walks (three with the bases loaded), two hit batters, a wild pitch that resulted in two runs scoring. The Cubs had just three hits in the frame, one of which traveled approximately 35 feet down the third-base line.
After the game, Peter Moylan and Jose Ramirez were among the Braves' relievers who spoke about how difficult it was to grip the baseball. Sam Freeman, who walked each of the three batters he faced (two with the bases loaded), took full accountability by saying he just didn't get the job done.
"Nobody got hurt, which I was really worried about," Snitker said. "I about pulled a muscle going to the mound the first time. It was unbelievable that we got through it."
The Braves will push each of their starting pitchers back one day. So Sunday's scheduled starter Julio Teheran will now start Monday's series opener against the Phillies at SunTrust Park. Mike Foltynewicz and Brandon McCarthy will start the final two games of the series.
Because of Sunday's postponement, the Braves and Cubs will now observe Jackie Robinson Day when they play the makeup game next month.
Odds and ends
• The Braves recalled right-handed reliever Lucas Sims and designated Luke Jackson for assignment on Sunday. Sims will now serve as the primary multiple-inning option out of the bullpen. Jackson retired just one of the three batters faced to begin Saturday's ugly eighth inning.
• The Braves have now decided Luiz Gohara will begin his Minor League rehab assignment with Double-A Mississippi on Tuesday. He had originally been slated to start for Triple-A Gwinnett, but top pitching prospect Mike Soroka is already lined up to start that day. Gohara will attempt to complete four innings, while working with a pitch count of 65.
Mark Bowman is a reporter for MLB.com.