Swift Swarzak return expected after clean MRI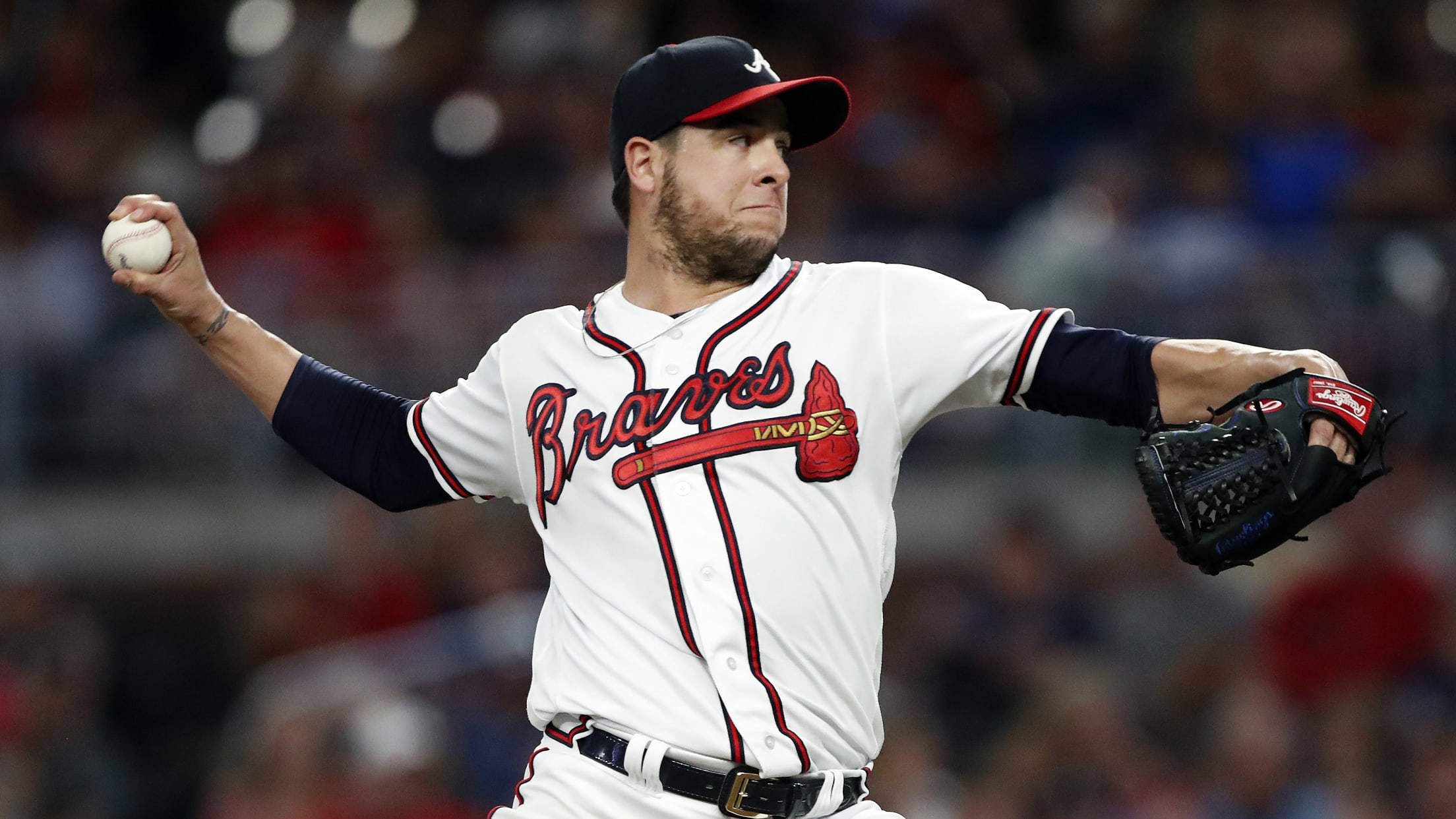 ATLANTA -- Anthony Swarzak's MRI exam showed no structural damage in his right shoulder and gave the Braves further reason to anticipate having him back in their bullpen immediately after the All-Star break. "Everything checked out," Braves manager Brian Snitker said. "It was just inflammation. A little bit of time
ATLANTA -- Anthony Swarzak's MRI exam showed no structural damage in his right shoulder and gave the Braves further reason to anticipate having him back in their bullpen immediately after the All-Star break.
"Everything checked out," Braves manager Brian Snitker said. "It was just inflammation. A little bit of time off will be good."
With the All-Star break coming next week, the Braves will spend seven games without Swarzak, who was placed on the 10-day injured list before Sunday's series finale against the Mets. The 33-year-old reliever will likely be activated when the season's second half begins with a July 12 game in San Diego.
Swarzak has produced a 0.52 ERA while limiting opponents to a .138 batting average and .219 on-base percentage over the 17 1/3 innings completed since the Braves acquired him from the Mariners on May 20. Atlanta entered Tuesday having posted an MLB-best 2.87 ERA dating back to this acquisition.
While the Braves are hoping for a short absence, this is not a new ailment for Swarzak. The veteran reliever was bothered by right shoulder inflammation late last season and then missed most of this year's Spring Training with the ailment.
After being activated from the injured list on April 2, Swarzak opened the season with six consecutive scoreless appearances for the Mariners. But he then surrendered 11 runs -- eight earned -- and 12 hits, including six home runs over 8 1/3 innings that spanned from April 18-May 16.
Swarzak's rough stretch with Seattle began when he made his second back-to-back appearance of the season. The righty has made two back-to-back appearances for Atlanta, with the most recent coming June 22 and 23. His two appearances that followed consisted of one seven-pitch outing (June 25) and a 13-pitch outing (June 28).
"This wasn't anything bad," Snitker said. "It was just irritation probably. It happens when a guy is pitching a lot."
Folty update
If the Braves are planning for Mike Foltynewicz to make one more start for Triple-A Gwinnett before possibly rejoining Atlanta's rotation after the All-Star break, Snitker certainly is not showing his cards.
"There is no timetable," Snitker said.
There's no doubt the Braves were sending a message to Foltynewicz when they optioned him to Gwinnett a year after he earned his first All-Star selection. The 27-year-old pitcher posted a 6.37 ERA through 11 starts and then seemed to allow his emotions to be adversely affected.
Odds and ends
Ender Inciarte began his Minor League rehab assignment with Class A Advanced Florida Monday. Inciarte will play a few innings over the next couple of days, attempting to make up for the time he's lost since being placed on the injured list on May 14 with a lumbar strain. The Gold Glove Award winner's rehab stint will eventually be transferred to Triple-A Gwinnett. If his back cooperates and there are no setbacks, the Braves will need to decide how to fit him on their roster by July 21.
Kevin Gausman is scheduled to begin his rehab stint with Florida later this week. The veteran right-hander was placed on the injured list on June 11 with right plantar fasciitis. Gausman will prepare to remain in a starting role, but there's a chance he could be transitioned to the bullpen
Braves infield instructor Tomas Perez will serve as Ronald Acuna Jr.'s pitcher during next week's T-Mobile Home Run Derby. Perez pitched to Freddie Freeman during last year's event.
Mark Bowman has covered the Braves for MLB.com since 2001.