Inbox: Should Braves get a starter or reliever?
Beat reporter Mark Bowman fields fans' questions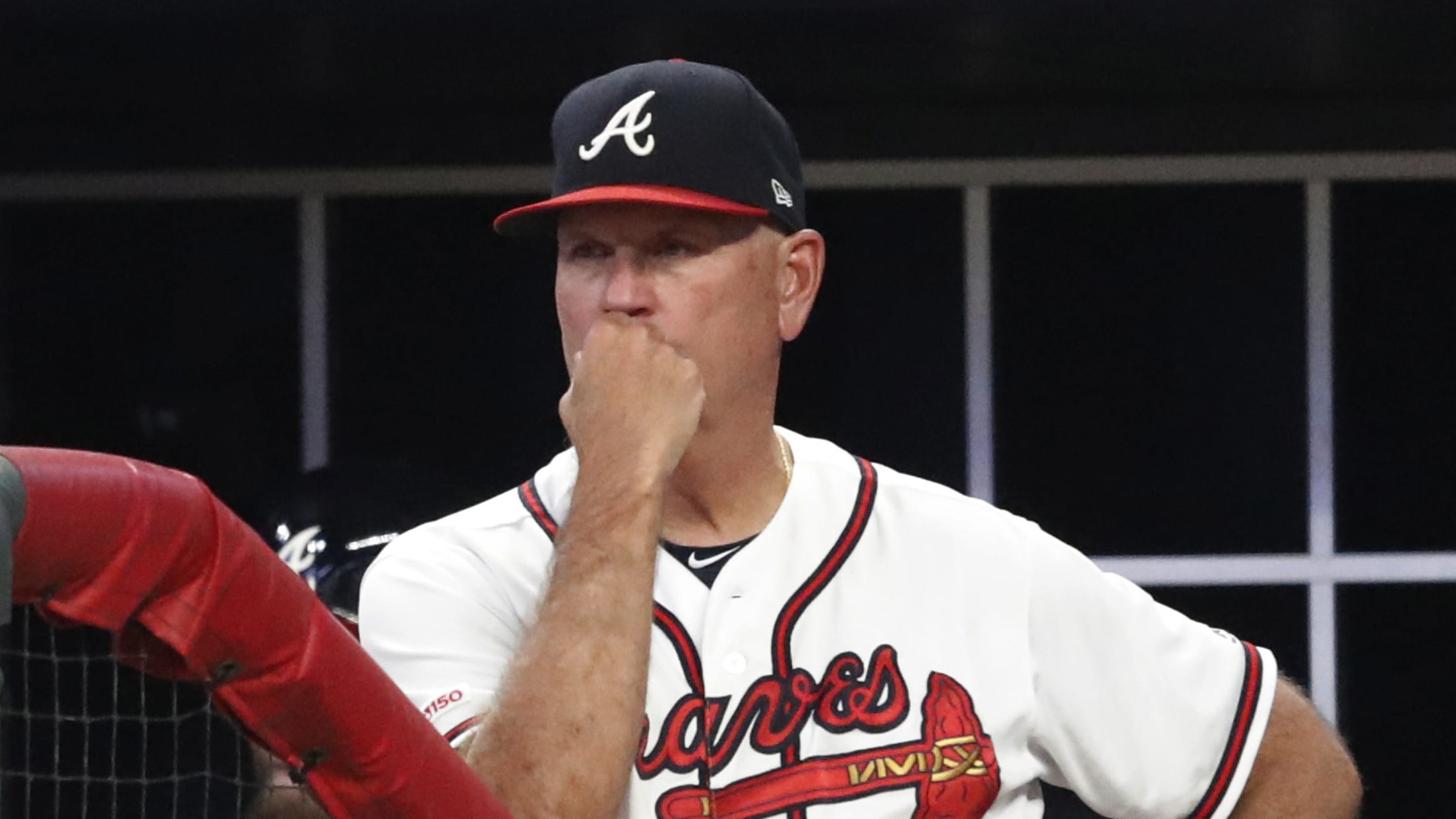 ATLANTA -- Questions about the Braves' biggest need, trade targets and Mike Foltynewicz are answered in this week's Inbox. **The debate continues as to whether Braves' bigger need is for a starter or a reliever. Are they focused on one, or is trading for both a starter and reliever a
ATLANTA -- Questions about the Braves' biggest need, trade targets and Mike Foltynewicz are answered in this week's Inbox.
The debate continues as to whether Braves' bigger need is for a starter or a reliever. Are they focused on one, or is trading for both a starter and reliever a possibility?
-- @ESmith311
Though it's hard to not be influenced by the daily ebbs and flows of a baseball season, all executives make a conscious effort to not allow one event to significantly alter their mindset. With that being said, the need for the Braves to get a starter does feel a little less significant than it did before Kevin Gausman delivered seven strong innings in Sunday's win over the Nationals.
But right now, it does not feel like the Braves have determined whether it would be better to get a starter or to upgrade their bullpen with a potential closer. A week from now, they'll likely be leaning in a specific direction.
At that point, they'll have gained a better understanding of a trade-market landscape that is clouded by the fact so many teams still have legitimate postseason hopes. Their thinking will also be influenced after having the chance to evaluate another Gausman start and see Max Fried return from the injured list.
With Dallas Keuchel, Mike Soroka, Julio Teheran, Fried and Gausman, the Braves have a decent base for a rotation that could be impacted by Foltynewicz's return at some point. There's depth in this department. But there's still reason to question whether Gausman can extend Sunday night's success and how fatigue might affect both Fried and Soroka down the stretch.
Given closer Luke Jackson has allowed at least one run in 11 of his past 24 appearances, it's not hard to deduce the need to upgrade the bullpen. There's also concerns about A.J. Minter's reliability and the durability of Anthony Swarzak's shoulder.
Even though Bryse Wilson and other starters could eventually shift to a relief role, I've recently changed my tune and started thinking it might be best to prioritize adding a reliever. But when you're looking at who might start beyond Soroka and Keuchel in a postseason series, it's easy to see why there's reason to continue looking for an impact starter.
Who do you see as the best option for the Braves to add as a starting pitcher?
-- @BSum94
Right now, teams are under the impression Madison Bumgarner will not be available. This could certainly change if the Giants were to struggle throughout this week. But the postseason warrior would still be more expensive than most rentals.
Braves general manager Alex Anthopoulos would be more comfortable dipping into his rich prospect pool to acquire a controllable asset like Mike Minor, Marcus Stroman or Matthew Boyd, who he coincidentally included in the 2015 trade that brought David Price from the Tigers to the Blue Jays.
With Bumgarner off the board and many contenders looking for a starting pitcher, the demand for this year's available crop of controllable starters is currently leading teams to seek a Chris Archer-type return. To get Archer from the Rays last year, the Braves would have had to part ways with Austin Riley and three prospects, one of which likely would have been Ian Anderson or Kyle Wright.
Instead, they opted to provide a much lesser package to the Orioles in exchange for Gausman, who has produced a 4.40 ERA and 3.82 Fielding Independent Pitching mark with the Braves. Archer has posted a 4.97 ERA and 5.01 FIP.
Minus a Bumgarner, Trevor Bauer or Luis Castillo being made available, this year's available crop could lead another team to provide a regrettable Archer-like return. But if Zack Wheeler appears healthy in the start he is expected to make before July 31, there's certainly reason to see what it would cost to get him from the Mets.
What is Foltynewicz's status? Any chance we see him soon?
-- @CW4Truth
The Braves were encouraged by how Foltynewicz handled himself while displaying an improved slider in his most recent start for Triple-A Gwinnett. But they have not projected a timetable for his return to the Majors, and it remains to be seen how he might currently fit in the rotation, especially if Gausman continues to pitch well and Fried remains healthy.
One thing to keep in mind is the fact the Braves will be monitoring the workloads of Soroka and Fried as they near the end of their first full MLB season. So, you have to think Foltynewicz would at least be among the candidates to make some starts when necessary down the stretch. But if he truly gets right and starts to show he is capable of regaining last year's form, he could also essentially be viewed as a key late-season acquisition.
If the Braves progress through September and there is not an obvious spot for him in the rotation, there's a chance he could work out of the bullpen. But the keys to him being an effective reliever would be the same as the keys to him once again becoming a reliable starter. So if there is a turnaround, I think he'd most likely provide the most significant value in the rotation.
Do you see Anthopoulos extending Josh Donaldson after this season, given his strong production and Riley's struggles??
-- @ZAPritch
I certainly wouldn't completely rule out the possibility of Donaldson returning next season. But the cost will be different than what might have been projected a little more than a month ago. The former American League MVP has produced MLB's fifth-best fWAR (1.9) and seventh-best Weighted Runs Create Plus (185) dating back to June 14.
The Braves aren't going to enter next season with Cristian Pache, Drew Waters and Ronald Acuna Jr. as their outfielders. In fact, I doubt you see this trio combined on a regular basis before the 2021 season. So, there's at least reason to contemplate entering '20 with Riley in left field and Donaldson at third base.
Mark Bowman has covered the Braves for MLB.com since 2001.