Garcia settles down after rocky start
Left-hander strikes out 4 batters in 3 innings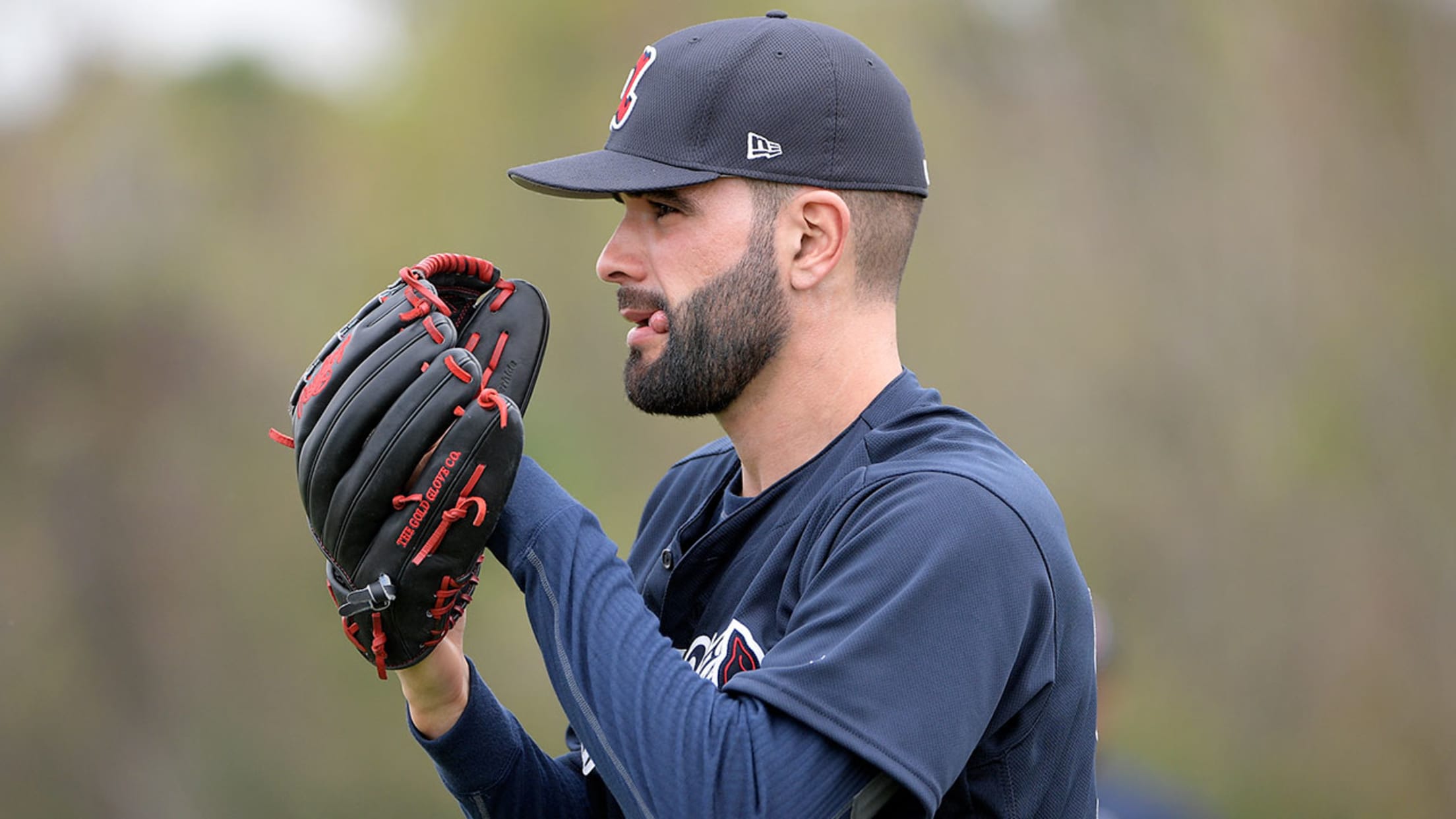 Jaime Garcia's start was thrown off track by an Austin Meadows HR in the first inning, but he finished strong. (AP)
BRADENTON, Fla. -- It was a sluggish start, but Braves starter Jamie Garcia finished strong Tuesday in his second spring outing against the Pirates."I'm getting there, its Spring Training, I'm still working but everything overall is pretty good," said Garcia.Garcia gave up a two-run first-inning home run to Pittsburgh's Austin
BRADENTON, Fla. -- It was a sluggish start, but Braves starter Jamie Garcia finished strong Tuesday in his second spring outing against the Pirates.
"I'm getting there, its Spring Training, I'm still working but everything overall is pretty good," said Garcia.
Garcia gave up a two-run first-inning home run to Pittsburgh's Austin Meadows, but then settled down to finish the day with three innings of work. He surrendered three hits, two runs and had four strikeouts -- his first four of the spring.
"Trying to throw strikes, quality strikes but obviously I made a couple mistakes, part of working on some things," Garcia said. "Just have to continue [to] work on my stuff."
Garcia feels great and is happy with his breaking ball but insists he will continue to work on his command, as he walked two batters in three innings.
The newly acquired Brave is looking forward to a future on a staff loaded with experience with the likes of R.A. Dickey and Bartolo Colon.
"Never stop learning in this game. When you get an opportunity to play next to Cy Young [Award] Winners, you always try to pick their brains," Garcia said. "They're also great people, great clubhouse leaders, definitely looking forward to being on the same team with them."
Worth noting
• There was a scary moment in the top of the first as Braves second baseman Brandon Phillips was hit by a pitch on his left wrist. After having coaches and trainers look it over, Phillips opted to take his base instead of taking the afternoon off.
"If I think I can play, I'm gonna try to play, try to get some [at-bats]," Phillips said. "That's what Spring Training is all about."
Phillips said it was the third time he's suffered an injury around his left hand, as he underwent surgery on his left thumb when he played in Cincinnati.
• It seems the debut of Braves second baseman Ozzie Albies could happen any day, according to Braves manager Brian Snitker.
"He sees the doctor tomorrow to kind of get final clearance. He's doing everything, he's doing live BP, he's hitting, he's doing everything. They just want us to have Dr. [James] Andrews make sure everything is good before we put him in competition.
"He's good, he feels great, doing great. It's just a matter of now in the timetable they have for him, make sure everything is good. I don't foresee any problems because he's been doing everything."
Mike Nabors is a contributor to MLB.com