Braves' Smith excited to wear No. 42 for first time
Rookie outfielder learned about Jackie Robinson from father, grandfather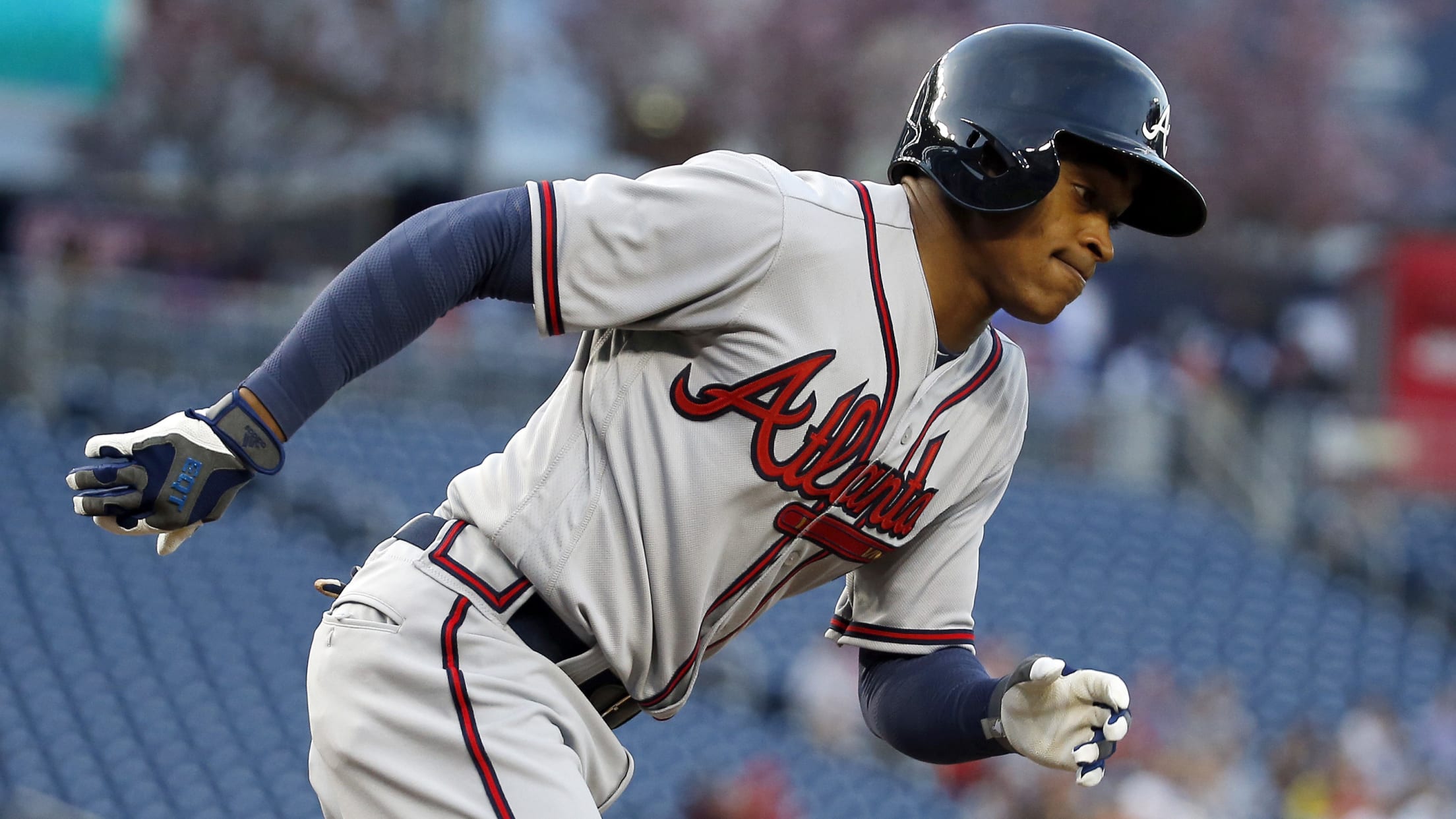 "For me to wear that number is going to be an honor," said Mallex Smith, who debuted Monday. (AP) (Alex Brandon/AP)
WASHINGTON -- As Mallex Smith sat in front of his locker before Thursday's 6-2 loss to the Nationals at Nationals Park, he read a recent article published about Jackie Robinson, the legendary pioneer who broke Major League Baseball's color barrier and bravely cleared a path for African-American athletes to become
WASHINGTON -- As Mallex Smith sat in front of his locker before Thursday's 6-2 loss to the Nationals at Nationals Park, he read a recent article published about Jackie Robinson, the legendary pioneer who broke Major League Baseball's color barrier and bravely cleared a path for African-American athletes to become central figures within professional sports scenes, where they were once not welcome.
Smith made his Major League debut Monday and he will experience another thrill Friday, when he and every other Major League player will wear No. 42 to celebrate Jackie Robinson Day.
"For me to wear that number is going to be an honor," the Braves outfielder said. "I'm going to be so happy. You can see the smile. I'm stoked."
• Jackie Robinson Day coverage
Smith began appreciating Robinson's contributions courtesy of the stories he heard from his father and paternal grandfather, who both stressed the need to respect and honor the men who helped created the opportunities that exist today.
"You always knew who Jackie Robinson was and you always wanted to be like him, even if you didn't want to play baseball," Smith said. "My dad always said, 'Make sure you wear your jersey with pride because people before you made big sacrifices for you to be here. So, it's definitely been talked about once or twice in my house."
Smith has attempted to learn all that he can about Robinson, who broke MLB's color barrier with the Brooklyn Dodgers on April 15, 1947, then proceeded to enjoy a productive 10-year career that included a National League MVP Award, a NL Rookie of the Year Award and six All-Star selections.
"Not only did he excel in the game, but he excelled while playing in front of cheap-shot crowds during a time when there was a lot of discrimination," Smith said. "He was the only one there, so he had to deal with the brunt of it. You don't try to say any of his accomplishments were more significant than any other because he had to deal with it all."
Mark Bowman is a reporter for MLB.com.