Paco impresses in spring debut
Lefty pleased with first outing after long road to recovery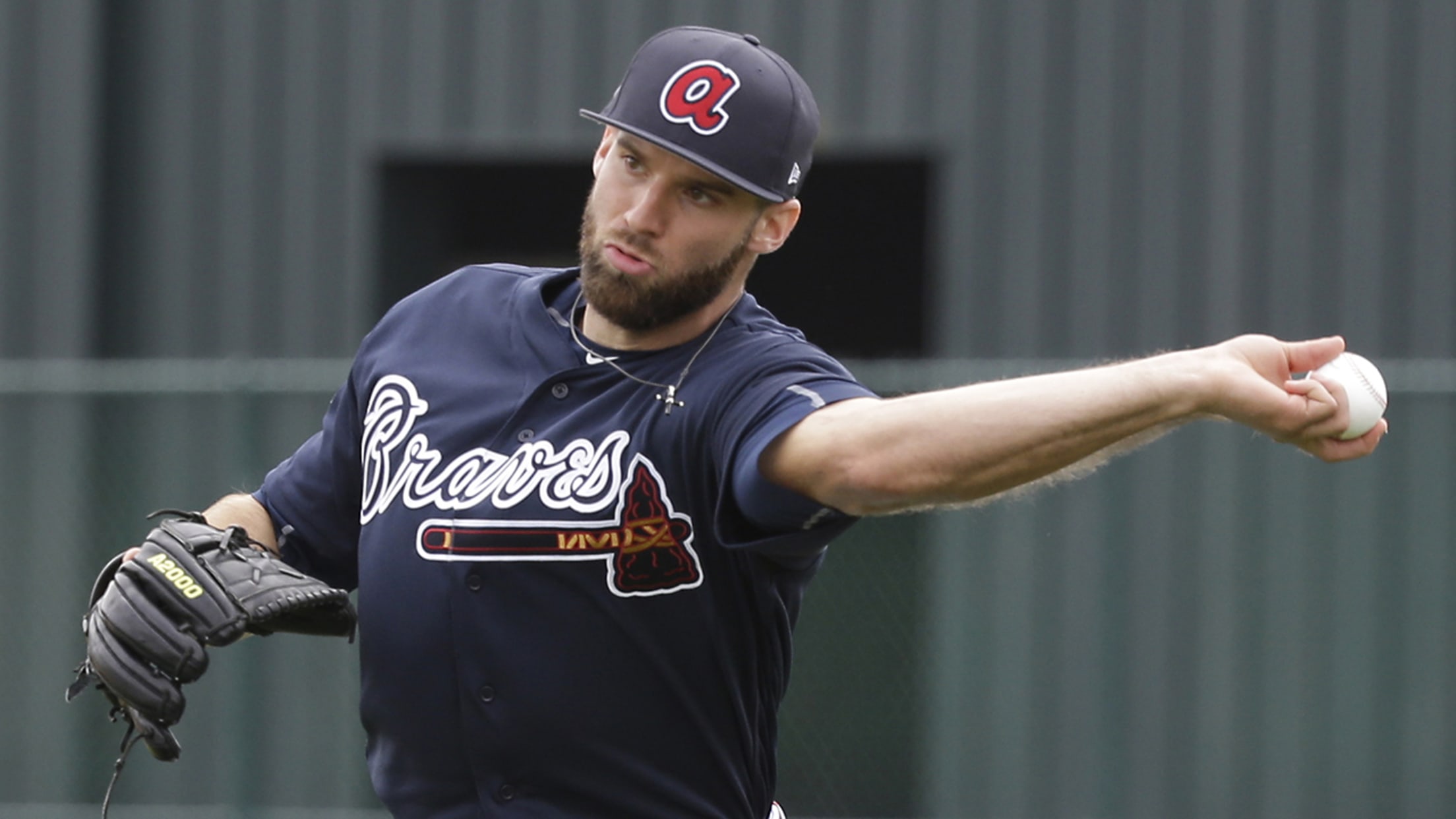 "When I threw the pitch, I saw the umpire leaning back, I knew that he was going to call it," Rodriguez said. "I was like, 'Gotcha.'" (AP) (John Raoux/AP)
JUPITER, Fla. -- Braves left-hander Paco Rodriguez was more than just a little nervous in the bullpen as he warmed up to pitch on Thursday in a 9-4 loss against the Cardinals at Roger Dean Stadium."I was in the 'pen warming up and I was just trying to slow down
JUPITER, Fla. -- Braves left-hander Paco Rodriguez was more than just a little nervous in the bullpen as he warmed up to pitch on Thursday in a 9-4 loss against the Cardinals at Roger Dean Stadium.
"I was in the 'pen warming up and I was just trying to slow down my heart rate, trying to breathe, telling myself it's just another day at the ballpark," Rodriguez said.
But it wasn't just any day at the ballpark. Not for Rodriguez, who hadn't pitched since May 29, 2015. The favorite to be the Braves' lefty specialist this season had Tommy John surgery later that year and hadn't seen game action since.
His first appearance from the long road back was very impressive. Rodriguez threw a very efficient inning against the Cardinals' second-line players.
He retired the side in order, throwing fewer than 10 pitches. His fastball was clocked at 88 mph.
"He did great," said Braves manager Brian Snitker. "Kid's been off and worked that hard to get back and just to get out there and complete that inning, I'm happy for him."
Rodriguez struck out the first batter he faced with a well-placed fastball on the outside corner of the plate for a called third strike. It enabled him to relax a bit and finish out the inning.
"When I threw the pitch, I saw the umpire leaning back, I knew that he was going to call it," Rodriguez said. "I was like, 'Gotcha.'"
A weak grounder to second base and a hard-hit ball right at shortstop made short work of the Cards for Rodriguez, who was third in the National League in game appearances with 76 back in 2013.
"Everything was moving and [had] late action, so I was happy with how my outing went," Rodriguez said.
A second-round pick of the Dodgers in the 2012 Draft, Rodriguez made his Major League debut that same year, pitching in 11 games. Over four seasons in Los Angeles, Rodriguez posted a 4-5 record with a 2.53 ERA in 124 games, all out of the bullpen. Now, he's working his way back to that form again.
"It's been a long process," Rodriguez said. "It's been a long time since I've been in a real game and just being able to compete; it was fun to be back in the game."
In his comeback, Rodriguez said he plans to be a little quicker to the plate.
"I don't want my pause to be as drastic," he said. "I'm trying to keep it more fluid. I'm going to look at video when we get back and just do a little bit of homework and see how everything went and just get ready for the next one."
Snitker said he's looking forward to that as well.
"Hopefully he comes in tomorrow and he feels good and he makes a side," the Braves' skipper said. "I don't know exactly what we have scheduled for him, but just kind of do the normal routine now. And if he keeps making his turns, then things will just continue to build."
Glenn Sattell is a contributor to MLB.com and covered the Braves on Thursday.