Vizcaino put on injured list; Newcomb optioned
Relievers Winkler and Webb recalled to add bullpen depth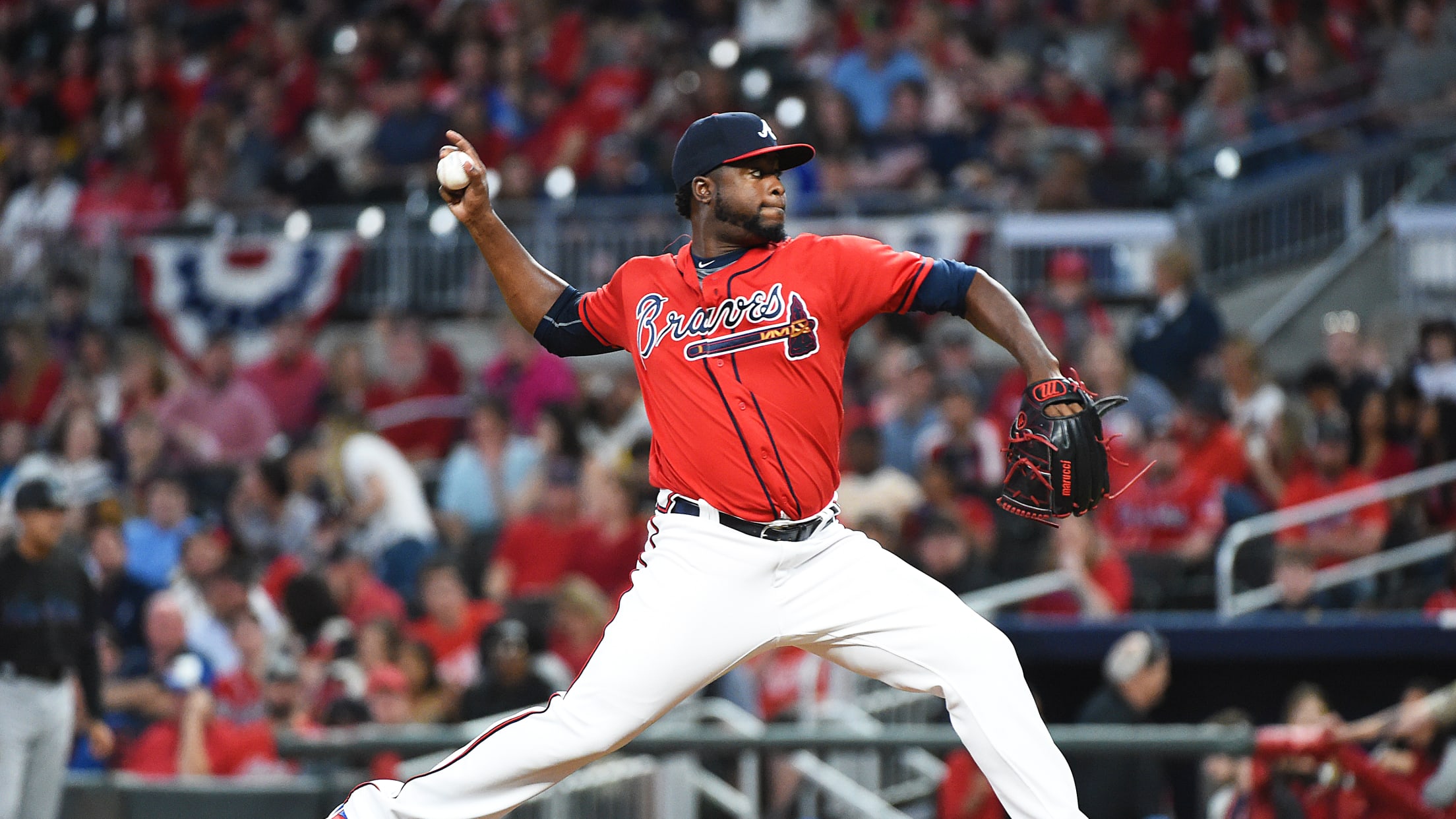 ATLANTA -- Arodys Vizcaíno's right shoulder finally became concerning enough for the Braves to shut him down. Sean Newcomb's fate was sealed when his prolonged command issues forced him to exit during the second inning of Saturday night's win over the Mets. The Braves placed Vizcaino on the injured list
ATLANTA -- Arodys Vizcaíno's right shoulder finally became concerning enough for the Braves to shut him down. Sean Newcomb's fate was sealed when his prolonged command issues forced him to exit during the second inning of Saturday night's win over the Mets.
The Braves placed Vizcaino on the injured list and optioned Newcomb to Triple-A Gwinnett before Sunday's series finale against the Mets. Right-handed relievers Dan Winkler and Jacob Webb were recalled from Gwinnett to add depth to the bullpen over the next few days.
With Vizcaino sidelined, A.J. Minter will serve as the primary closer and Chad Sobotka could occasionally draw some save opportunities. Touki Toussaint will fill Newcomb's spot in the rotation and likely start Thursday afternoon's series finale against the D-backs.
Vizcaino felt more shoulder discomfort as he warmed up during the ninth inning of Saturday's game. Though the closer missed most of last season's final three months because of right shoulder inflammation, the Braves still tendered him a contract and gave him a $4.8 million salary for 2019.
Vizcaino has recorded six strikeouts and allowed just one run over four innings. But he has not been available to pitch on consecutive days and hasn't made an appearance since April 7.
"The kid wants to pitch so bad.," Braves manager Brian Snitker said. "[The shoulder] is just not right."
Vizcaino's shoulder will be further evaluated within the next couple days. Multiple evaluations completed last year did not reveal any structural damage.
"Every time they've checked him, I don't think they've found anything huge," Snitker said. "But it's enough to bother him. If they would have [found something], they would have done something."
Newcomb recorded just one out in Saturday's second inning before blowing a four-run lead. The left-hander looked like an All-Star candidate during last season's first two months, but he faded down the stretch, posting a 6.45 ERA over his final eight starts. Despite completing seven strong innings against the Marlins last weekend, he has allowed 15 hits and issued eight walks while recording just five strikeouts over 11 1/3 innings this year.
"He needs the consistency and the whole thing," Snitker said. "I told him, it's up to him. He's going to have to take stock in this and make it happen. We've seen what he can do. I love what he can do. He just needs the consistency."
Winkler, who was one of Atlanta's top relievers through last season's first two months, has worked three scoreless innings for Gwinnett this year. Webb has never previously been called to the Major League level. He has recorded five strikeouts and allowed one run over four innings in the Minors this year.
Mark Bowman has covered the Braves for MLB.com since 2001.