Braves spread awareness in Father's Day blue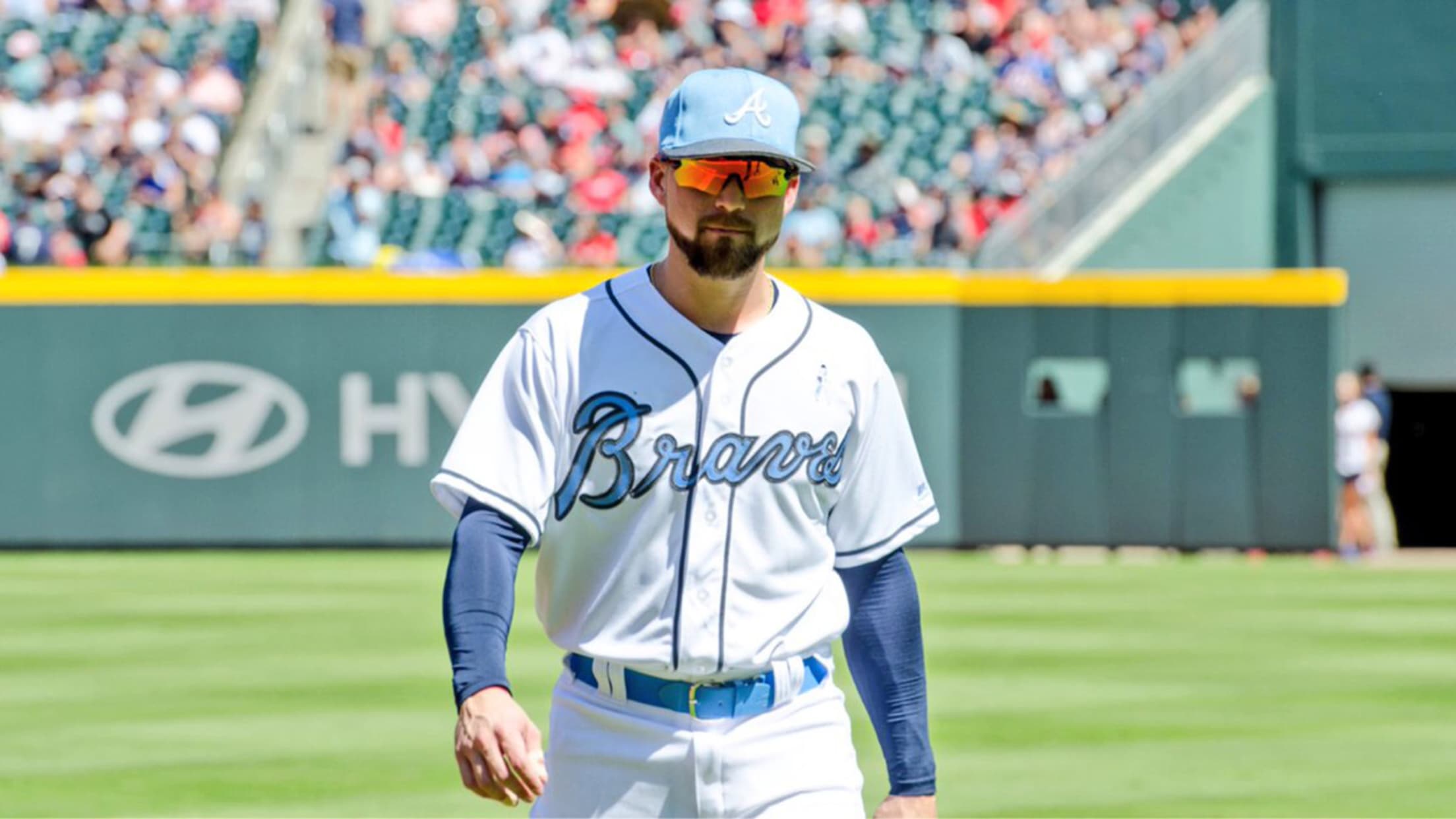 ATLANTA -- The Braves traded in their red uniforms for a new shade of blue this weekend. The team joined all 30 Major League Baseball clubs in raising awareness for prostate cancer during their weekend series against the Marlins.The Braves' regular home uniforms featured light blue letters, a symbolic blue
ATLANTA -- The Braves traded in their red uniforms for a new shade of blue this weekend. The team joined all 30 Major League Baseball clubs in raising awareness for prostate cancer during their weekend series against the Marlins.
The Braves' regular home uniforms featured light blue letters, a symbolic blue ribbon and blue wristbands. The players also had the option of wearing different selections of blue socks. All proceeds from the uniforms will be donated to the Prostate Cancer Foundation and Stand Up To Cancer charities.
:: Father's Day 2017 ::
One new item this year is that game-used baseballs will feature special blue stitching made by Rawlings. It joins the blue-inspired lineup cards and blue base jewels. Both will be combined with the annual "Home Run Challenge" that allows fans to pledge a one-time monetary donation or pledge for each homer hit during the weekend.
As of this weekend, the Prostate Cancer Foundation has collected over $700 million in prostate cancer research, with the home runs having contributed around $45 million.
Jaylon Thompson is a reporter for MLB.com based in Atlanta.