Braves fortify 'pen; recall Ramirez, Marksberry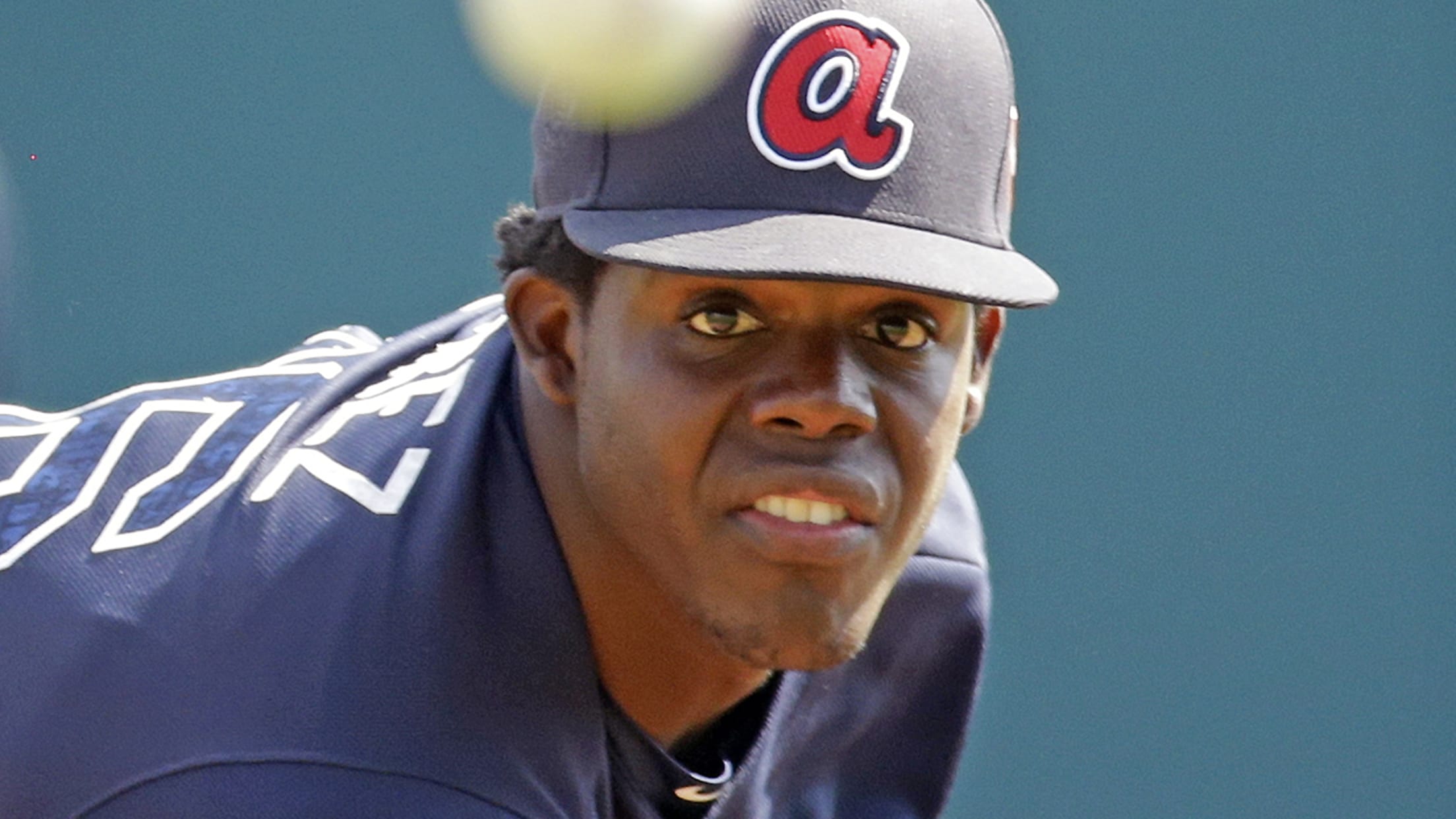 Jose Ramirez has a 3-2 record and a 2.18 ERA in 41 1/3 innings for Triple-A Gwinnett this season. (AP) (John Raoux/AP)
ATLANTA -- In the aftermath of Wednesday's trade that sent Lucas Harrell and Dario Álvarez to the Rangers for Travis Demeritte, the Braves recalled relievers José Ramirez (reliever) and Matt Marksberry from Triple-A Gwinnett on Thursday.After being acquired from the Mariners during the offseason, Ramirez made Atlanta's Opening Day roster
ATLANTA -- In the aftermath of Wednesday's trade that sent Lucas Harrell and Dario Álvarez to the Rangers for Travis Demeritte, the Braves recalled relievers José Ramirez (reliever) and Matt Marksberry from Triple-A Gwinnett on Thursday.
After being acquired from the Mariners during the offseason, Ramirez made Atlanta's Opening Day roster but allowed six runs in his first two appearances. The right-hander was designated for assignment on April 11.
But since clearing waivers and joining Gwinnett on April 14, Ramirez has shown signs of developing. The 26-year-old has posted a 3-2 record and a 2.18 ERA in 41 1/3 innings while registering a 45:18 strikeout-to-walk ratio.
"The arm has always been there," Braves manager Brian Snitker said. "He came when I was down there [in Gwinnett], and I was like, 'We need to stay after this guy because there's something there. If we can get him going, he's a big arm guy.'
"He seems like he's been a lot more consistent."
Ramirez said he's primarily focused on improving his secondary pitches and eliminating walks. The right-hander has found success with the latter, issuing only four walks over his last 14 1/3 innings.
"It's definitely given me a little bit more confidence," said Ramirez. "What it's telling me more than anything is I'm throwing pitches in the zone or keeping them low and getting batters to go after some of those pitches."
Marksberry, meanwhile, will be making his third appearance with the big league club this year. The left-hander has appeared in two games with Atlanta, surrendering two runs in 1 2/3 innings.
Both relievers will bolster the Braves' bullpen as they opened a four-game series against the Phillies on Thursday at Turner Field. As for Harrell's spot in the starting rotation, Atlanta could turn to right-hander Casey Kelly to start Sunday's series finale.
Since being optioned to Triple-A on July 2, the right-hander has recorded a 2.42 ERA in four starts. He most recently pitched on Tuesday in Buffalo, when he tossed seven scoreless innings.
In 10 games (one start) with Atlanta, Kelly went 0-3 with a 5.82 ERA. His lone start of the year came against the Phillies on May 22, when he allowed three runs across five innings.
Pat James is a reporter for MLB.com based in Atlanta.