Rivero to have shoulder evaluated Saturday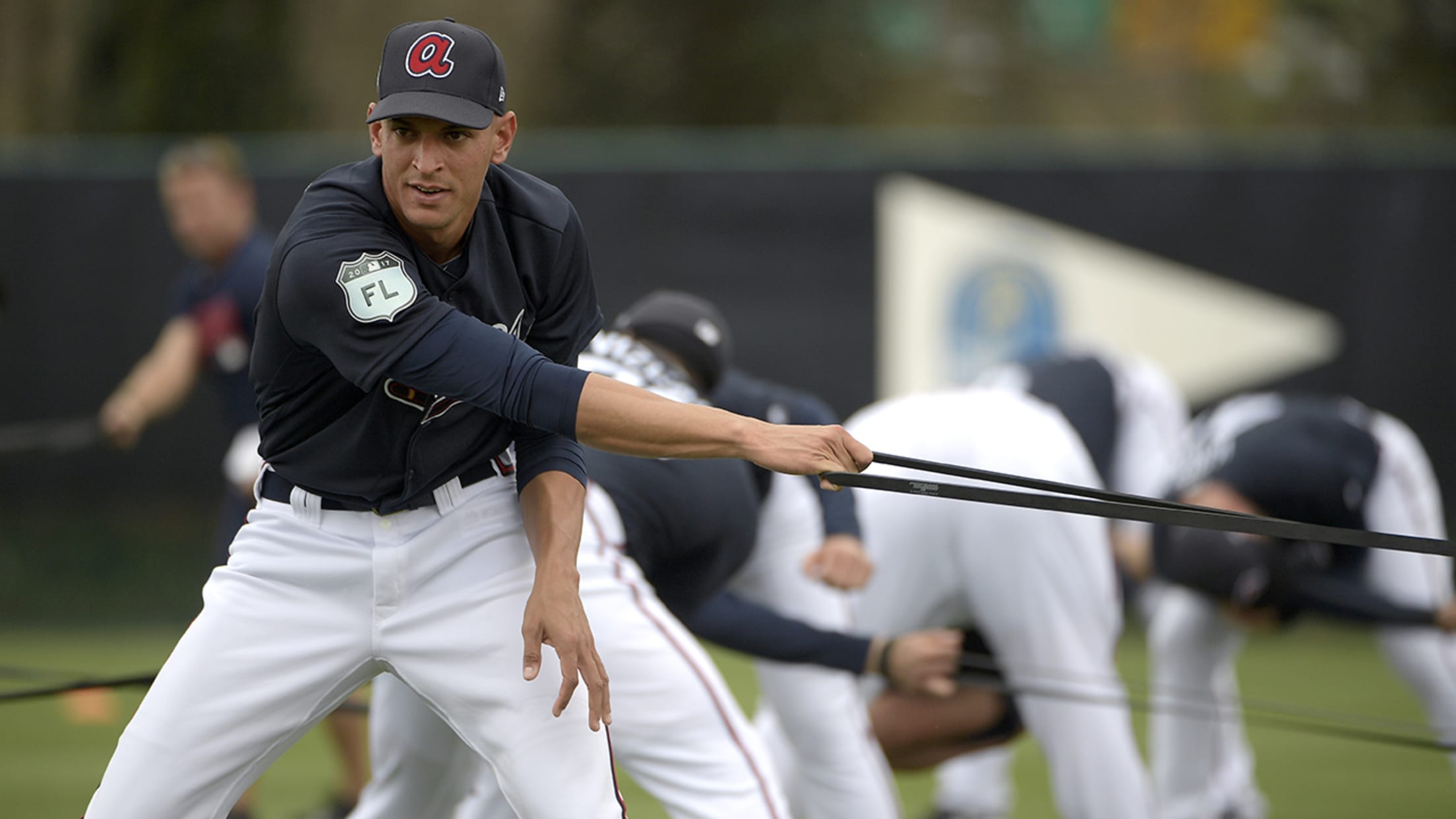 Armando Rivero will have his shoulder checked out and hopes to be cleared to start throwing off the mound again. (AP) (Phelan M. Ebenhack/AP)
LAKE BUENA VISTA, Fla. -- Armando Rivero's bid to earn a spot in Atlanta's bullpen has been weakened by right shoulder discomfort that he first felt in November, approximately a month before he was selected by the Braves in the Rule 5 Draft.Rivero will get a better understanding of his
LAKE BUENA VISTA, Fla. -- Armando Rivero's bid to earn a spot in Atlanta's bullpen has been weakened by right shoulder discomfort that he first felt in November, approximately a month before he was selected by the Braves in the Rule 5 Draft.
Rivero will get a better understanding of his condition after he is evaluated by a doctor on Saturday. But for now, he and the Braves are hopeful that he simply needs a couple weeks of rest to remedy the shoulder tightness that returned shortly after Spring Training began.
When making a selection in the Rule 5 Draft, teams are not privy to a player's medical information, but the Braves were able to consult with their first-base coach, Eddie Perez, who served as the manager of the Aragua team Rivero pitched for in the Venezuelan Winter League.
After Rivero made his 11th appearance for Aragua on Nov. 11, the team shut him down with what was thought to simply be shoulder fatigue. The 29-year-old reliever wasn't necessarily feeling pain, but the shoulder tightness was adversely impacting his velocity.
When the Braves selected Rivero out of the Cubs' organization, they expected he would enter Spring Training without any restrictions. This proved to be true, but after completing his second bullpen session, Rivero once again felt some stiffness around his shoulder.
Rivero was cleared to begin playing catch again this past week and he is optimistic he will resume normal preparations within the next week. But until he undergoes Saturday's evaluation and is cleared to begin throwing off a mound, the Braves will not know whether it would be prudent to keep him in the organization or offer him back to the Cubs for $50,000.
Rivero compiled a 2.13 ERA and recorded 105 strikeouts while issuing 35 walks in 67 2/3 innings for Triple-A Iowa last season. The Cuban hurler's 14.0 strikeouts per nine innings led all Minor Leaguers who completed at least 65 innings.
Mark Bowman has covered the Braves for MLB.com since 2001.