Good news and bad news for 5 playoff teams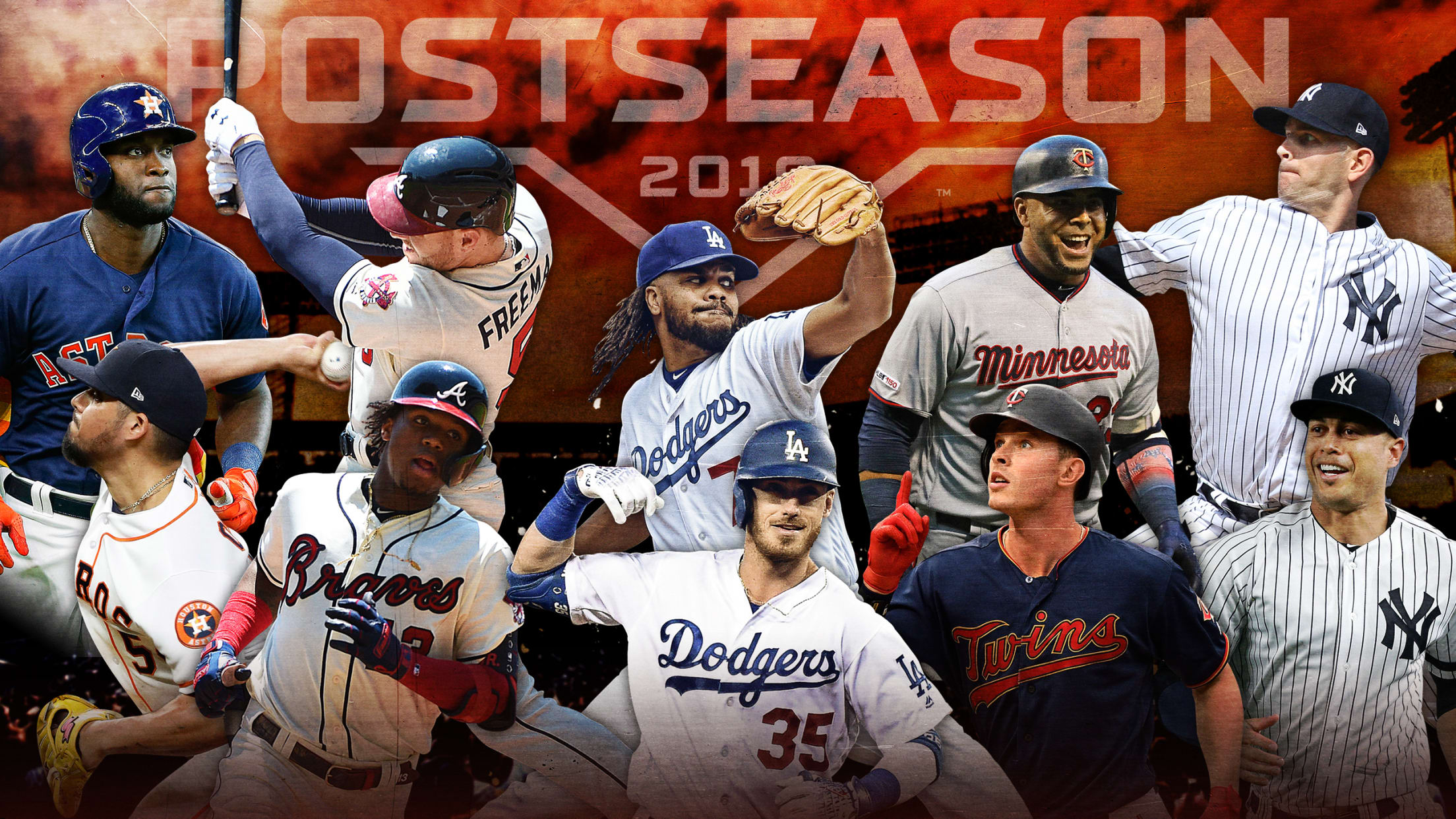 Amid the scramble for the remaining postseason berths, the Astros, Braves, Dodgers, Twins and Yankees have the luxury of looking ahead. That is, lining up the rotation, resting the regulars and healing those pesky bumps and bruises. (Not all of them have officially clinched, but FanGraphs currently has each of
Amid the scramble for the remaining postseason berths, the Astros, Braves, Dodgers, Twins and Yankees have the luxury of looking ahead. That is, lining up the rotation, resting the regulars and healing those pesky bumps and bruises. (Not all of them have officially clinched, but FanGraphs currently has each of them with playoff odds at or nearly 100 percent.)
Those clubs do not have to be reminded that the postseason is a completely different ecosystem. As Jim Leyland, one of the game's all-time great managers and dispensers of wisdom, once said:
"Don't tell me who the best team is. Tell me the team that's healthiest and playing well."
Let's run down the five locked-in playoff teams and check out their optimism and their concerns. Teams are listed in alphabetical order.
ASTROS
Optimism: Justin Verlander, Gerrit Cole and Zack Greinke form what may be an impenetrable postseason rotation wall. The Astros are 51-18 in their starts. Rookie Yordan Alvarez (26 home runs and 1.092 OPS in 78 games) has made baseball's deepest lineup even deeper. Reliever Will Harris, a 2016 All-Star, has had his best season.
Concerns: Closer Roberto Osuna has three blown saves and a 4.30 ERA since the All-Star break. All-Star setup man Ryan Pressly hasn't pitched since Aug. 20 and is still making his way back from knee surgery. Carlos Correa just returned from a back injury. He missed 79 of the Astros' first 151 games.
BRAVES
Optimism: The Braves are 27-11 since Aug. 6 and playing their best baseball in this closing stretch. Freddie Freeman and Ozzie Albies are both hot. Mike Soroka and Dallas Keuchel are at the front of a solid rotation, and Mike Foltynewicz has pitched his way into the postseason picture with a 1.83 ERA in his last six starts. Bullpen additions have been mostly solid.
Concerns: Leadoff man Ronald Acuña Jr. leads the Majors with 182 strikeouts and he is hitting .190 since mid-August. Depth is being tested by injuries to utility men Charlie Culberson (fractured cheek bone) and Johan Camargo (shin fracture).
DODGERS
Optimism: Finishing strong. They've won 10 of 14 despite clinching the National League West with three weeks remaining in regular season. The pitching staff has MLB's second-lowest ERA this month, and closer Kenley Jansen has alleviated concerns with a solid stretch.
Concerns: The offense has led the NL in runs, home runs and OPS this season, but the unit has slipped a bit this month (.232 average, .749 OPS). The club is still averaging 5.3 runs per game in September, which ranks as the seventh-highest in MLB. Cody Bellinger has gone from "best in baseball" in the first half (1.124 OPS, 30 homers) to merely "very good" in the second half (.895 OPS, 14 homers). In short, the Dodgers' problems aren't what other teams would consider problems.
TWINS
Optimism: Home runs! Five Twins have hit at least 30 dingers, an MLB record. Also, the bullpen, the thing that worried Minnesota fans for so long, is finishing strong. Taylor Rogers, Tyler Duffey and Zack Littell have allowed two earned runs in 22 September innings. José Berríos and Jake Odorizzi give them two strong starters to begin the AL Division Series. Rookie Luis Arraez has been an excellent addition, starting at four positions and hitting .441 this month.
Concerns: Other than injuries, not many. Max Kepler is dealing with shoulder pain and C.J. Cron has a badly bruised thumb. Both will get days off to prepare for postseason. Marwin Gonzalez has just returned to the lineup from an abdominal injury.
YANKEES
Optimism: They've overcome a ridiculous number of injuries. The Bombers have hit 33 home runs in 15 games this month, including seven by Brett Gardner, who is having his finest season at age 36. James Paxton has strung together five solid starts and he could get the ball in Game 1. The bullpen may be baseball's best.
Concerns: How much can Giancarlo Stanton contribute in the postseason after missing three months? Will Gary Sánchez and Edwin Encarnacion be ready for the postseason? Is the Dellin Betances Achilles injury one too many to overcome? And now they are facing the potential absence of Domingo Germán, their most consistent starter for much of the season, who was placed on administrative leave Thursday under the MLB-MLBPA Domestic Violence Agreement. There will be an investigation, and it's unclear when he might pitch again.