Notes: McKay cleared; schedule info; a move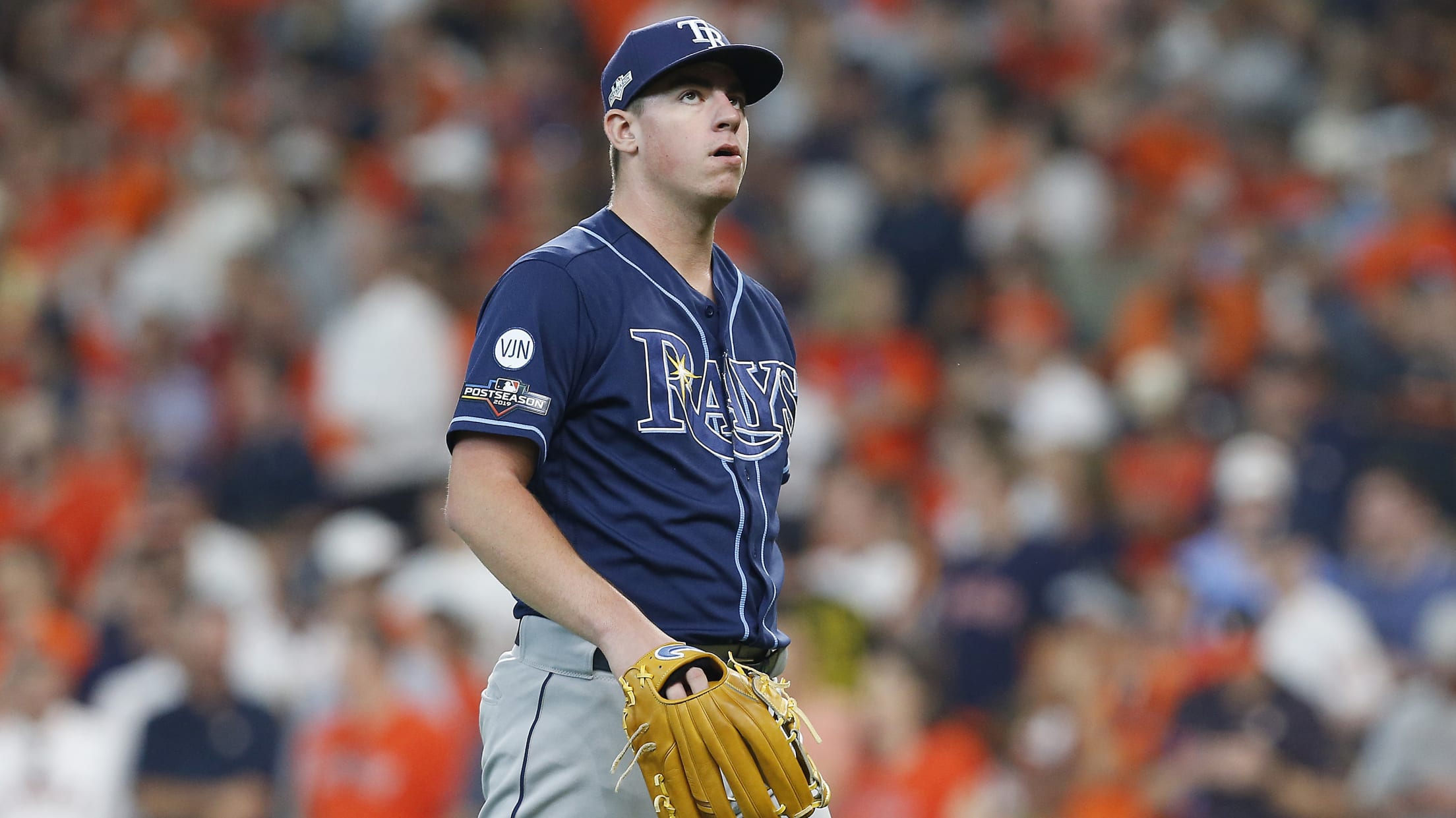 After being away from the Rays since July 6 due to a positive COVID-19 test, two-way player Brendan McKay was cleared to return to the field on Friday following a pair of negative tests. Because he missed the majority of Summer Camp, McKay was optioned to the alternate training site
After being away from the Rays since July 6 due to a positive COVID-19 test, two-way player Brendan McKay was cleared to return to the field on Friday following a pair of negative tests.
Because he missed the majority of Summer Camp, McKay was optioned to the alternate training site at the end of the three-week training period. He reported to Port Charlotte, Fla., on Friday, and the left-hander immediately got on the mound.
Tampa Bay announced that McKay threw a 20-pitch live batting practice session on Friday, pitching to prospect Vidal Bruján and outfielder Austin Meadows, who is also recovering from a positive test from early in Summer Camp. McKay is the sixth known Rays player to test positive for the coronavirus.
"The reports were good, and he came out healthy, so we're encouraged by that," said Rays manager Kevin Cash. "Now we'll start his build-up process, kind of like what we've done with all the other pitchers that have fallen in that category."
#Rays say Brendan McKay has been cleared to return following a positive COVID-19 test. He has begun a rehab assignment at the alternate training sit in Port Charlotte. McKay threw a 20 pitch live BP session on Friday in Port Charlotte.

— Juan Toribio (@juanctoribio) August 1, 2020
Yonny Chirinos and Tyler Glasnow both tested positive for the coronavirus during Summer Camp, but the two pitchers were able to return to the mound shortly after returning to the field and were both on the Opening Day roster.
Cash said McKay's case is different from Chirinos' and Glasnow's, which likely means that it'll be at least a couple of weeks before the club's No. 2 prospect is ready to make an impact with the big league club. The Rays, like they did during Spring Training, will continue to focus more on his pitching than batting, though he's still considered a two-way player.
"For him to help us the most, it's going to come from a pitching standpoint," Cash said. "We'll focus on that and have discussions with him on how we can revisit that down the road. But right now, we need to get his arm built up and his pitches built up."
Doubleheader at The Trop
Due to some of the schedule juggling the league has had to do over the last couple of weeks, the upcoming weekend will look a little bit different for Tampa Bay. The Rays and Yankees are now scheduled to play a traditional doubleheader at Tropicana Field on Saturday, beginning at 2:10 p.m. ET.
With the new rule that was agreed upon by MLB and the MLBPA, both games will be seven innings, unless things are still tied. The doubleheader will be the fourth ever played in The Trop's indoor facilities, with the most recent coming last season on Sept. 3, 2019, against the Orioles.
The rest of the four-game series against the Yankees will remain the same, with a game each on Friday and Sunday. Thursday will serve as another off-day for Tampa Bay. With the added day off, Cash said the Rays are still mapping out how their pitching rotation will look heading into the weekend.
Roster move
Before Saturday's game, the Rays placed catcher Kevan Smith on the injured list with mild symptoms. Smith has not had a positive COVID-19 test and has already tested negative once. Both Smith and the club don't believe his symptoms are virus-related, but they want to be cautious.
Smith would need to test negative twice more than 24 hours apart in order to be cleared to return. In his place, infielder Daniel Robertson was recalled to the active roster. Robertson was one of the two members on the Baltimore road trip's taxi squad.
Quote of the day
"We cannot let that happen. We cannot go into a losing streak for too many games, because there's not a lot of games to come back. We need to cut it off, starting today. Everybody is in a positive vibe and go out there and play, help each other, try to take care of each other and try to pick up each other when somebody makes a mistake. I know we're going to do it, I know we're going to turn it around and we have to start [Saturday]." -- Rays shortstop Willy Adames, on the team's recent struggles
Juan Toribio covers the Rays for MLB.com. Follow him on Twitter @juanctoribio.