Cecil pauses progress to adjust mechanics
Lefty will be held out of spring action until next week, but has brought better mindset to camp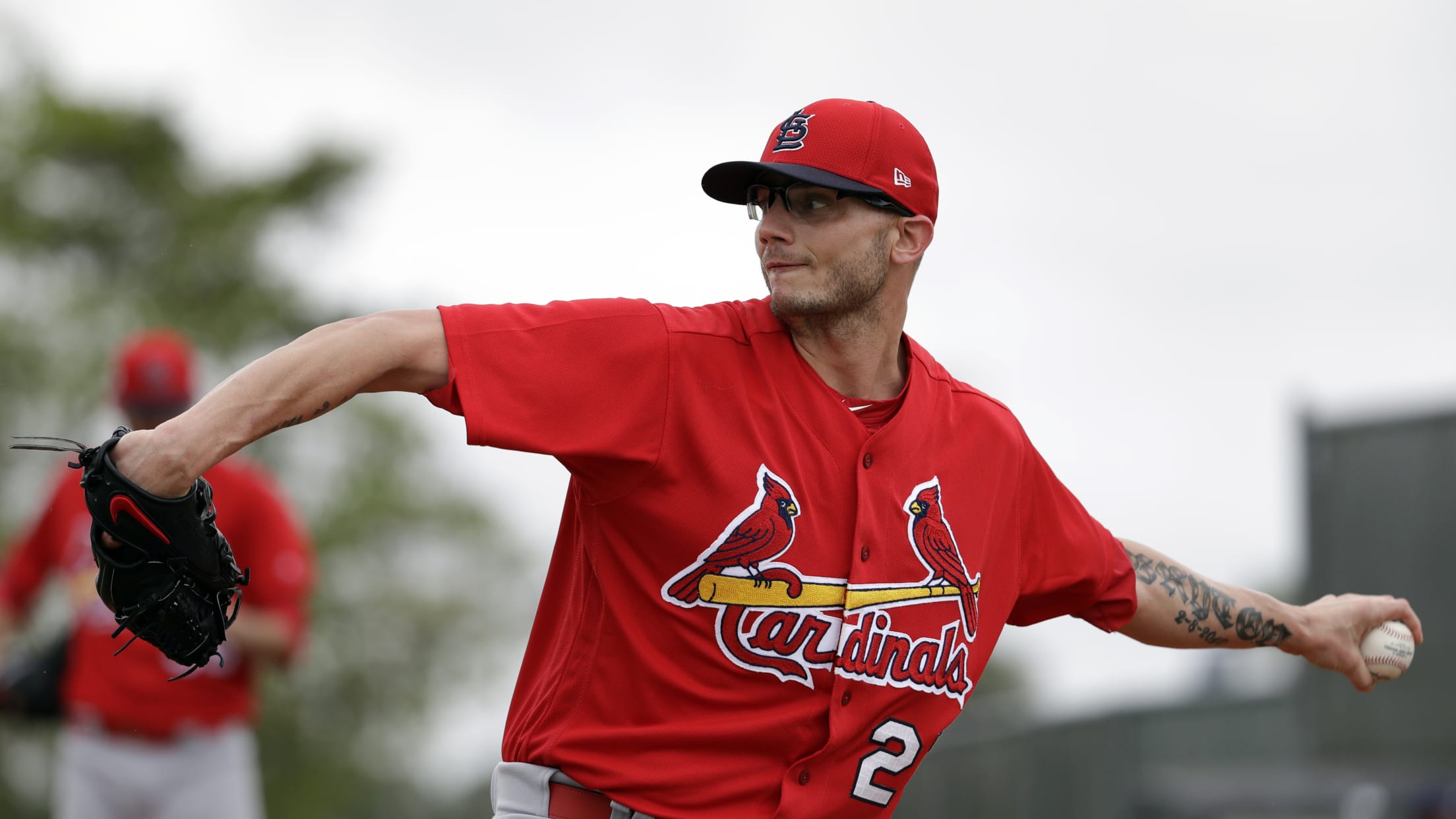 JUPITER, Fla. -- The first spring epiphany came right around the start of camp, when Brett Cecil, curious as to why his shoulder was still sore an hour after playing catch, began miming his throwing motion at home. An answer -- his arm slot had fallen too low -- came
JUPITER, Fla. -- The first spring epiphany came right around the start of camp, when Brett Cecil, curious as to why his shoulder was still sore an hour after playing catch, began miming his throwing motion at home. An answer -- his arm slot had fallen too low -- came through the glimpse he caught of his reflection in a window.
Two weeks later, Cecil finds himself reflecting again.
The numbers from his Grapefruit League debut on Wednesday were mostly nondescript; Cecil worked around a hit to complete a scoreless inning. But after peeking at the radar gun and assessing how he felt, the lefty knew something was awry.
"It felt very uncomfortable on the arm," Cecil explained. "I felt like I had more to give. I knew I wasn't injured, but I knew I was doing something wrong."
That has prompted the Cardinals to push pause on Cecil's spring program, allowing him time to correct his mechanics outside of Grapefruit League action. Manager Mike Shildt confirmed that the team plans to keep Cecil out of spring games until late next week.
"He feels good. Everything looks good," Shildt said. "We just want a little more time to work on a few things, to sync up some things mechanically that we noticed."
Cecil, speaking on Saturday morning, believes he's already identified the underlying issues. Video of his appearance on Wednesday confirmed that he was leaving the mound too early, well before his arm had fully extended in front of him. He also wasn't positioning his throwing arm in the correct position when coming set.
Pitching coach Mike Maddux pointed the latter out to Cecil during a game of catch on Friday. Cecil repeated the work a day later.
"I want to make sure I get this right before I get back in a game, because I'm not hurt," Cecil said. "It's not like a hurry-up-and-rush thing, like last year. I'm using the time out there that I have to get quality work in, as opposed to 'Get out there, hurry up, get it done,' just to get it done."
That Cecil is in a place to proceed with that sort of mindset speaks to the transformation he underwent before arriving at Spring Training. It started on the physical side, with Cecil taking up Pilates and committing to a diet that eliminated eggs, milk, bread and sunflower seeds.
Two weeks in, he had already dropped 10 pounds. He lost another 30 before reporting to Jupiter.
"Everything that happened last year and just the way I was feeling, I just don't want to feel that way ever again," said Cecil. "I knew this change would allow me a better chance of success. I can't tell you what weight I came in last year. Can't tell you I really cared."
Therein lies the other part of this transformation. And perhaps the more pivotal one.
Mental and emotional exhaustion enveloped Cecil in 2018. It started when his wife's parents ended up in the hospital just before Spring Training and never cleared during a trying second season in St. Louis. Over 40 appearances, Cecil posted a 6.89 ERA and a 1.96 WHIP while walking more batters (25) than he struck out (19) in 32 2/3 innings.
The fan reaction was harsh, and Cecil acknowledges he heard it. But not anymore. He shed the sting of the season over the winter, along with the pounds. Cecil worked himself back into a place where he wants to pitch again, something he couldn't say every day last summer.
"We talk about action versus words," Shildt said. "He's come in and been very diligent with his work. He has his head in a good place."
The Cardinals hope that mindset can get Cecil back to where he was when he inked a four-year deal with the club in 2016. If he can find a way to turn this fresh start into a career renaissance, Cecil, as one of three likely lefties in the 'pen, can help reduce the burden placed on Andrew Miller.
That is why Cecil wanted to slow things down now. He hopes that focusing on the process, instead of forcing the results, will lead to a payoff when it matters most.
"I've had a lot of those learning moments this spring," Cecil said. "They call us veterans, but I obviously don't believe there is any real veteran of this game. We're learning every day."
Jenifer Langosch is a senior content manager at MLB.com. She previously covered the Pirates (2007-11) and Cardinals (2012-19). Follow her on Twitter.