Yount recovering from severe hand injury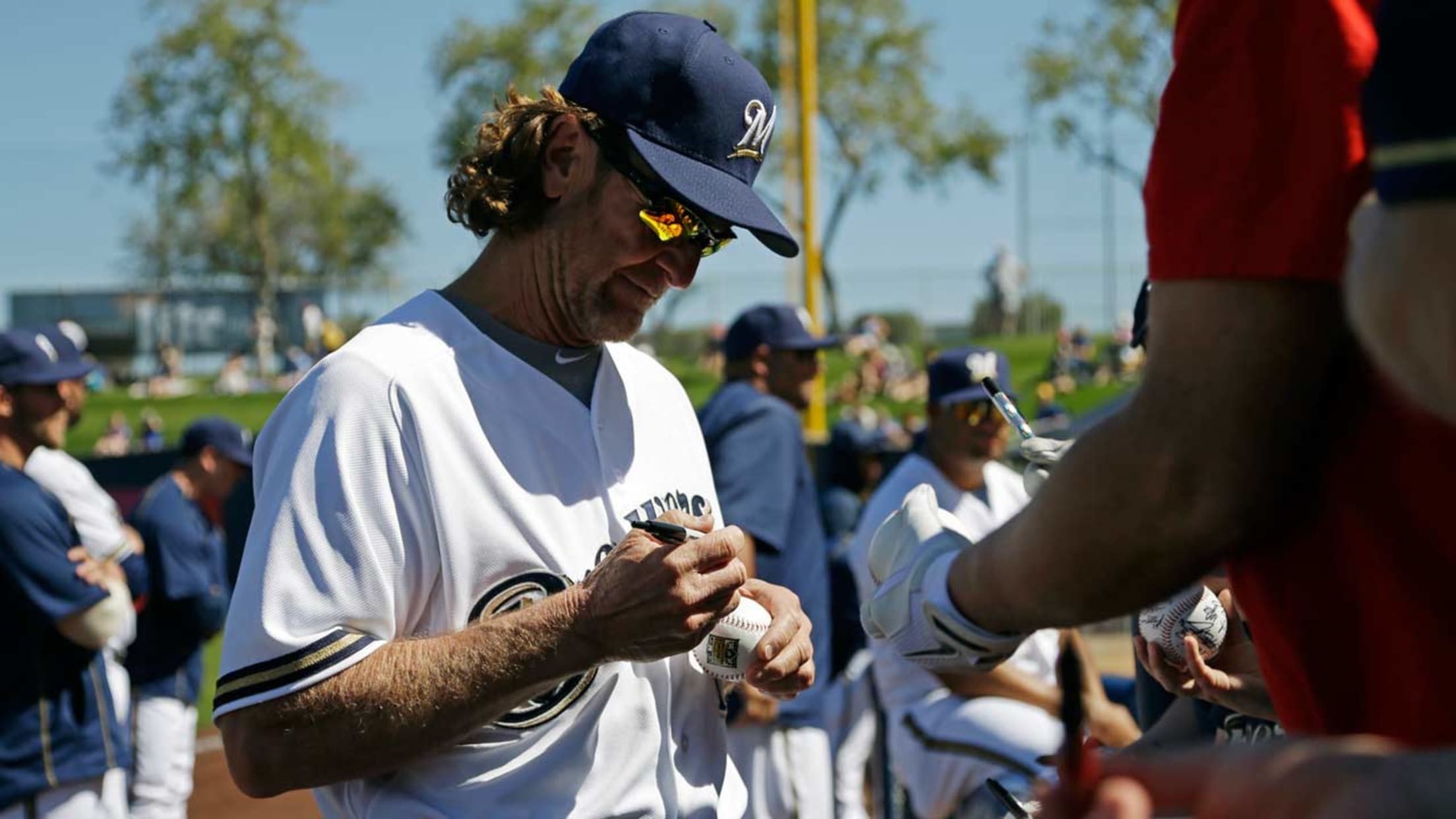 Robin Yount was at Spring Training signing autographs in 2015, but stayed away from Maryvale Baseball Park this year because of his hand injury. (AP)
ST. LOUIS -- Hall of Famer Robin Yount spoke publicly for the first time Wednesday about an at-home accident that nearly cost him the use of his right hand.Yount, an avid motorcyclist and mechanic who lives in the Phoenix area, was working in his garage in January when a large
ST. LOUIS -- Hall of Famer Robin Yount spoke publicly for the first time Wednesday about an at-home accident that nearly cost him the use of his right hand.
Yount, an avid motorcyclist and mechanic who lives in the Phoenix area, was working in his garage in January when a large compressor fell on his hand and crushed it. Yount drove himself to the hospital, and later underwent extensive surgery for multiple broken bones.
He talked about the incident during a television interview with WTMJ's Lance Allan in Milwaukee, where Yount, the former Brewers star, was shooting promos for the Lakeshore Chinooks, a Northwoods League team of which he is part-owner.
"I'm OK. I broke my hand pretty bad earlier in the year in January but it's coming around," Yount said. "It's gonna be a little slow getting the mobility back but it's coming around. It'll be just fine, but thanks for asking."
Always a great day when you get to talk with @Brewers and @baseballhall The Kid Robin Yount #Brewers pic.twitter.com/OJPCEf1hj3

— Lance Allan (@lanceallan) April 13, 2016
Asked whether he would be able to go hunting, one of Yount's favorite hobbies, he said, "I will be able to at some point. At least that's my goal. I was out on my motorcycle the other day cruising around the neighborhood so it isn't all bad."
Yount typically serves as an instructor during Brewers Spring Training, but kept a lower profile this year because of his injury. He made an appearance during an investors' event early in camp, but stayed away from Maryvale Baseball Park.