With roster expanded, Crew promotes Rowen
Milwaukee also activates Guerra, Barnes from disabled list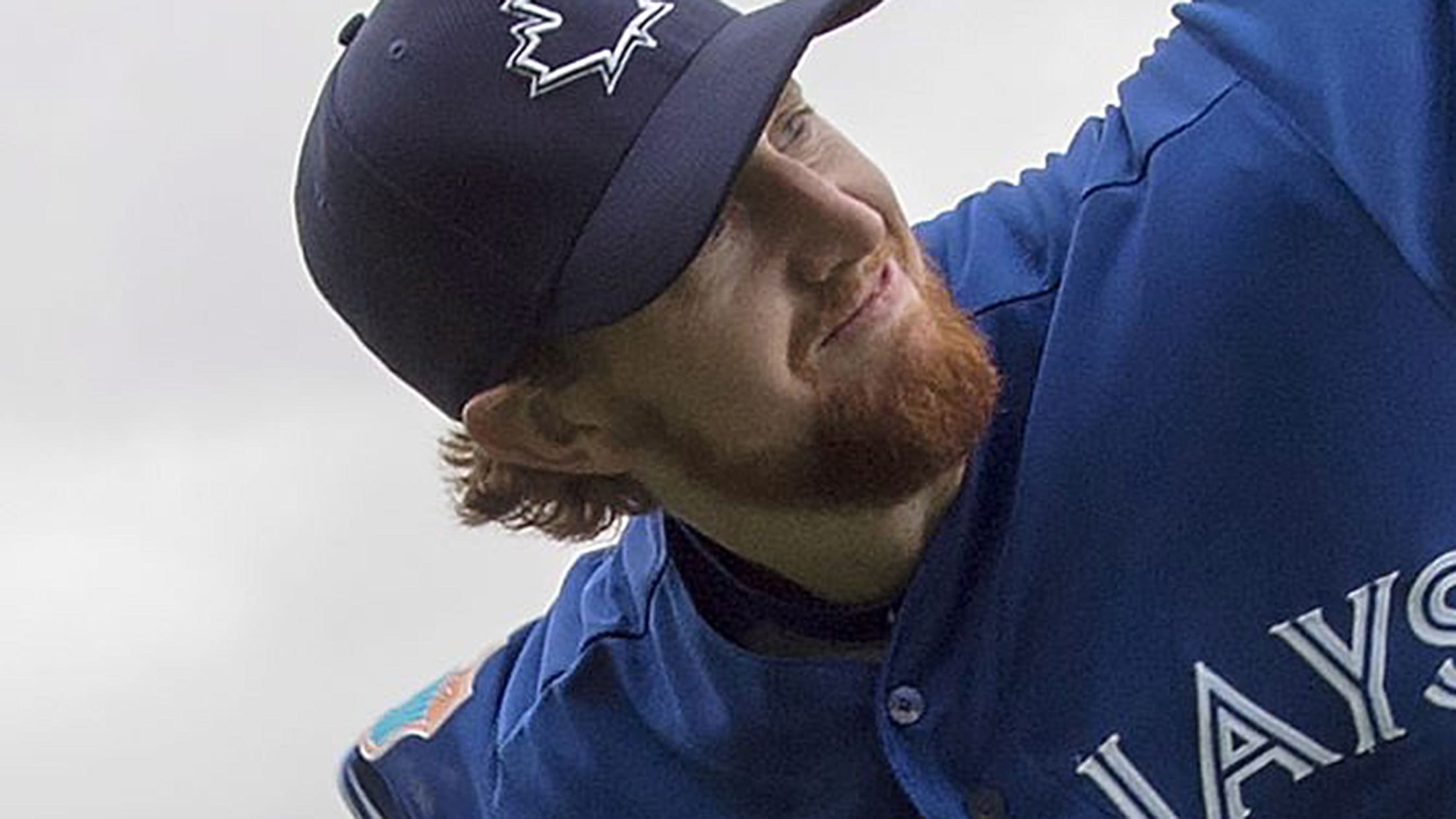 Right-hander Ben Rowen was claimed off waivers from the Blue Jays on Aug. 4. (AP) (Frank Gunn/AP)
MILWAUKEE -- The Brewers made their first round of September callups on Friday by activating starter Junior Guerra and reliever Jacob Barnes from the disabled list and promoting another bullpen arm, Ben Rowen, from Triple-A Colorado Springs.Guerra, sidelined since the first week of August by a right elbow injury, got
MILWAUKEE -- The Brewers made their first round of September callups on Friday by activating starter Junior Guerra and reliever Jacob Barnes from the disabled list and promoting another bullpen arm, Ben Rowen, from Triple-A Colorado Springs.
Guerra, sidelined since the first week of August by a right elbow injury, got the start in Friday's series opener against the Pirates at PNC Park. The right-hander was on a pitch count and was lifted after only 3 1/3 innings in the Brewers' 1-0 win.
The Brewers claimed Rowen, a 27-year-old sidearmer, off waivers from the Blue Jays on Aug. 4. He posted a 1.69 ERA and 12 strikeouts over 10 2/3 innings with Colorado Springs, lowering his ERA to 2.33 over 45 appearances in 2016 for Toronto's and Milwaukee's top affiliates.
"It's good to be here," Rowen said. "I'm excited to be here in this clubhouse.
"The key for me has just been going out there and going with my game plan that I put together before the game, watching the hitters. Going out there and throwing fastballs, that's what I do."
Rowen views the callup as an audition for next season.
"I go into it and have a clear mindset," Rowen said. "Hopefully go out there on the mound and set up for next year, but just go out there anytime I can and help this team win."
"He is the ultimate submarine pitcher," Brewers manager Craig Counsell said. "This is a guy that's really from a different arm angle and he's unique, that's what makes him different. Hitters don't like different, he is something very different and he's going to pitch and we'll see how he does."
The Brewers are expected to promote additional players, including an extra catcher, after Minor League regular seasons end Monday.