Counsell: Crew isn't built to rely on small ball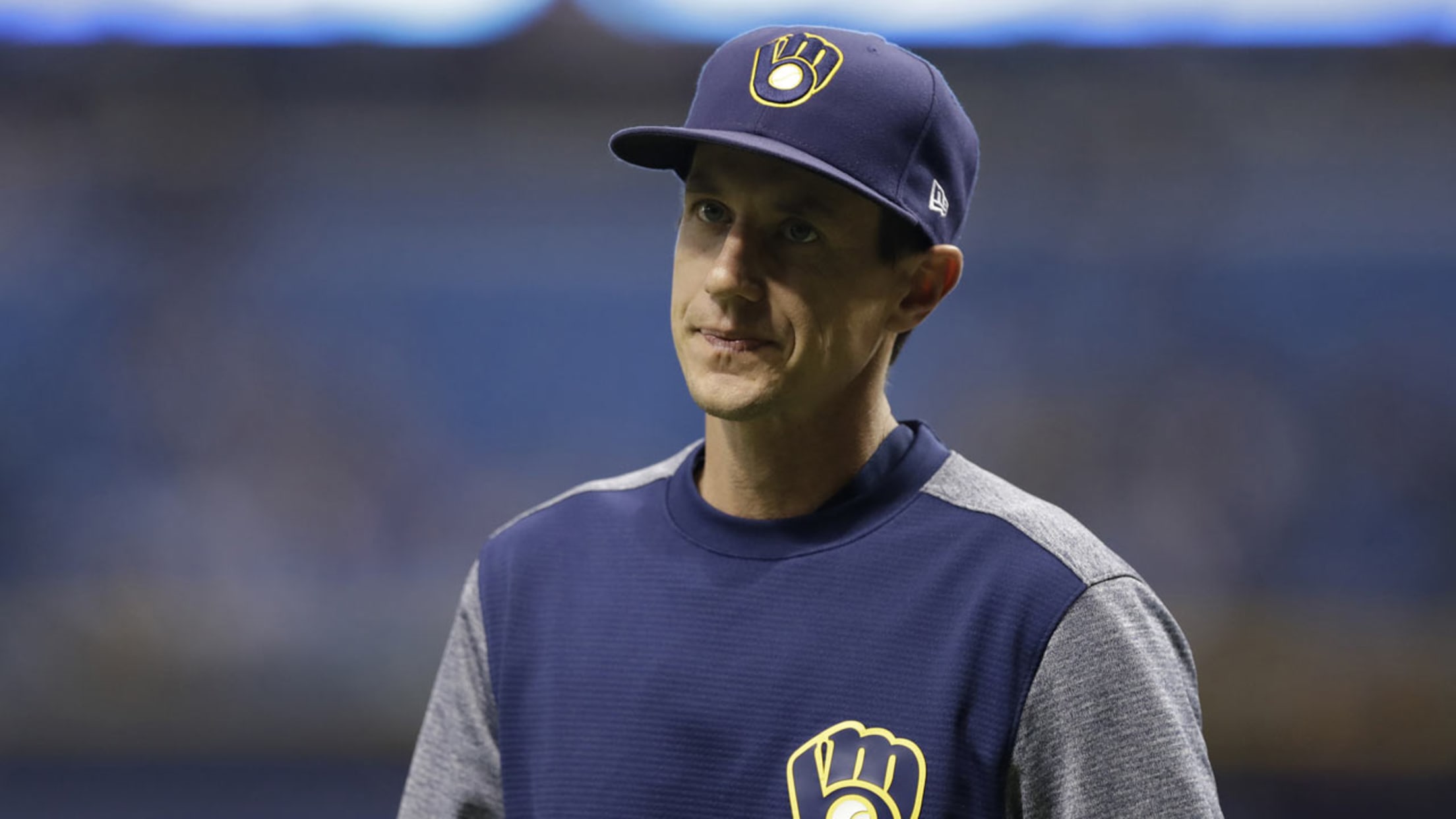 Brewers manager Craig Counsell hasn't changed his stance when it comes to calling for sacrifice bunts. (AP)
MINNEAPOLIS -- One day after his decision not to call for a sacrifice bunt with the score tied in the ninth inning of an eventual one-run loss to Tampa Bay, Milwaukee manager Craig Counsell was still fielding questions regarding his decision.Counsell remained candid during the media scrum in the visitors'
MINNEAPOLIS -- One day after his decision not to call for a sacrifice bunt with the score tied in the ninth inning of an eventual one-run loss to Tampa Bay, Milwaukee manager Craig Counsell was still fielding questions regarding his decision.
Counsell remained candid during the media scrum in the visitors' clubhouse at Target Field on Monday, prior to his club's series opener with the Twins. The Brewers have 27 sacrifice bunts this season, below the National League average of 29. In addition, 23 of their 27 bunts have been recorded by pitchers.
"If I put on a bunt sign, it's not a 100 percent guaranteed success," Counsell said. "I think people say, 'Well, he's a big league player and he should bunt.' I don't think that's a fair thing to say; it's just not true. I can't make a decision based on something that's not true."
Only four position players on the Milwaukee roster have actually laid down a successful sacrifice bunt this season, including Manny Pina. With the score 1-1 in the top of the ninth inning on Sunday, Pina was at the plate with runners on first and second and no outs. Counsell opted against the bunt following a pair of singles. Pina has a total of 25 sacrifice bunts in 12 Minor League seasons.
Pina proceeded to hit a sharp chopper to Rays shortstop Adeiny Hechavarria, who turned a double play. According to Statcast™, the ball left Pina's bat at 93.5 mph and had a 56 percent hit probability. It was the third-highest hit probability on an out all afternoon. Keon Broxton grounded out in the next at-bat, and the Rays' Steven Souza led off the bottom of the inning with a walk-off homer.
"If we are trying to score runs, bunting is not the way to score a lot of runs," Counsell said. "I understand it's later, and I understand one run is far more impactful late in the game. I understand that, but the most important thing I do is put people in position to succeed."
The biggest argument for the bunt was the Brewers' lack of offense as of late. Milwaukee has scored three runs or fewer in nine of its previous 10 games. Over the last 14 days, the Brewers have a 62 Weighted Runs Created Plus (wRC+) mark, the lowest in the Majors.
Still, Counsell believes that small-ball mentality is not beneficial to the makeup of his club. Milwaukee has 162 homers, which ranks fifth in the Majors, to go along with a .434 slugging percentage.
"We are reliant on the home run; that's how our team was put together," Counsell said. "We can't change the course of the ship at this point. We are going to have to hit home runs to score runs."
Counsell, who recorded 57 sacrifice bunts in his MLB career, understands the game has changed since his playing days. Teams are less dependent on that aspect due to a multitude of reasons, such as pitchers throwing harder and home runs being hit more frequently.
Because of that, Counsell isn't going to let his playing career alter his managing tactics.
"That's a big mistake you can make," Counsell said.
Shane Jackson is a reporter for MLB.com based in Minneapolis. He covered the Brewers on Monday.