Report: Brewers looking into Tigers' Kinsler
Milwaukee also has been linked to teammates Verlander, Wilson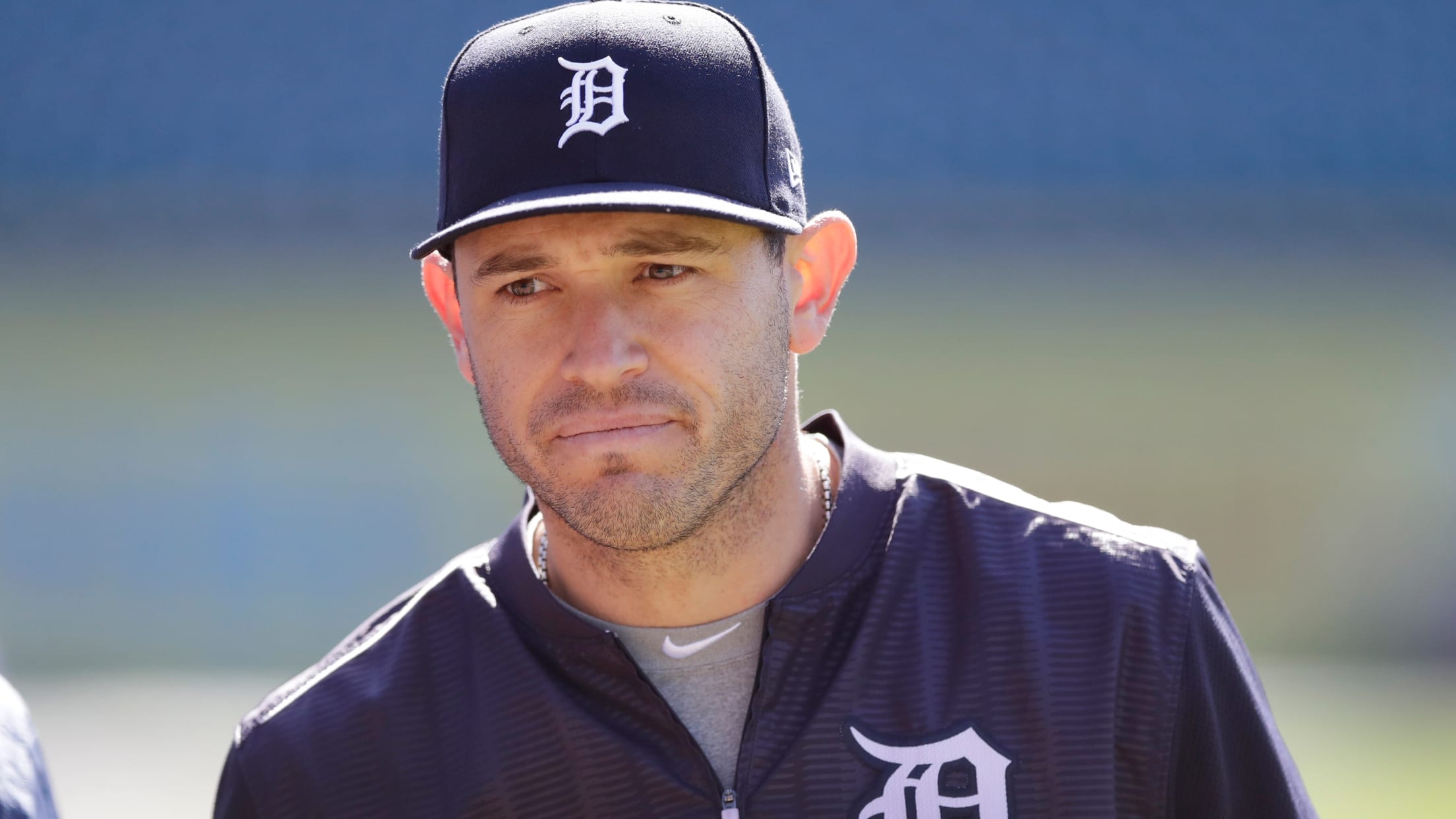 Ian Kinsler is one of three Tigers players that have been linked to the Brewers ahead of the non-waiver Trade Deadline. (AP)
PHILADELPHIA -- Just as Eric Sogard returned from the 10-day disabled list Saturday, the Brewers were linked to a new name on the trade market: Tigers second baseman Ian Kinsler.ESPN's Buster Olney reported Saturday that the Brewers were "digging into the possibility" of acquiring Kinsler, the 35-year-old, four-time All-Star who
PHILADELPHIA -- Just as Eric Sogard returned from the 10-day disabled list Saturday, the Brewers were linked to a new name on the trade market: Tigers second baseman Ian Kinsler.
ESPN's Buster Olney reported Saturday that the Brewers were "digging into the possibility" of acquiring Kinsler, the 35-year-old, four-time All-Star who is in the final guaranteed year of his contract but has a $10 million club option for 2018. Kinsler entered Saturday with a .244/.324/.397 slash line this season.
Kinsler is not the only Tigers player reportedly of interest to the Brewers. They have been "aggressive in talks" for left-handed reliever Justin Wilson, USA TODAY's Bob Nightengale reported Friday, and have also shown some interest in starter Justin Verlander, according to multiple reports. If Brewers general manager David Stearns opts to go big in an effort to bolster the roster of his surprising first-place team, Detroit could offer one-stop shopping.
For weeks, the expectation has been that if Stearns does divert from rebuilding to acquire players before the July 31 non-waiver Trade Deadline, the move would bolster the pitching staff. Kinsler is the first high-profile position player connected to the Crew, and he plays a position that Stearns expected to have well-covered this season with Jonathan Villar coming off a breakthrough 2016. So confident were the Brewers in Villar that they not only offered him a contract extension in Spring Training (Villar confirmed he declined the offer, opting to go year-to-year in arbitration), but they waived incumbent second baseman Scooter Gennett, who was claimed by the Reds and went on to four-homer fame.
Villar, however, has regressed. Despite improved at-bats lately, his OPS is down 139 points from last year, and his on-base percentage stood at .287 entering Saturday. Sogard provided a big boost after arriving from Triple-A Colorado Springs, hitting .331/.438/.485 in 162 plate appearances before hitting the 10-day disabled list with a sprained left ankle. He returned Saturday, and was hitting leadoff and manning second base in place of Villar.
Was there any urgency to get Sogard back in time to judge his health ahead of the Trade Deadline?
"No. Eric is playing today because he's healthy," manager Craig Counsell said. "He's back because he's healthy. I was hoping to have Eric back [immediately] after the All-Star break, but he wasn't healthy after the All-Star break. … We didn't rush Eric back. We got Eric back when he was healthy."
Counsell said he had no firm plan for splitting playing time between Sogard and Villar. Before he injured his ankle, Sogard had played his way into making the bulk of starts.