Brewers announce spring broadcast schedule
Slate includes 14 televised games, 8 on MLB.com webcast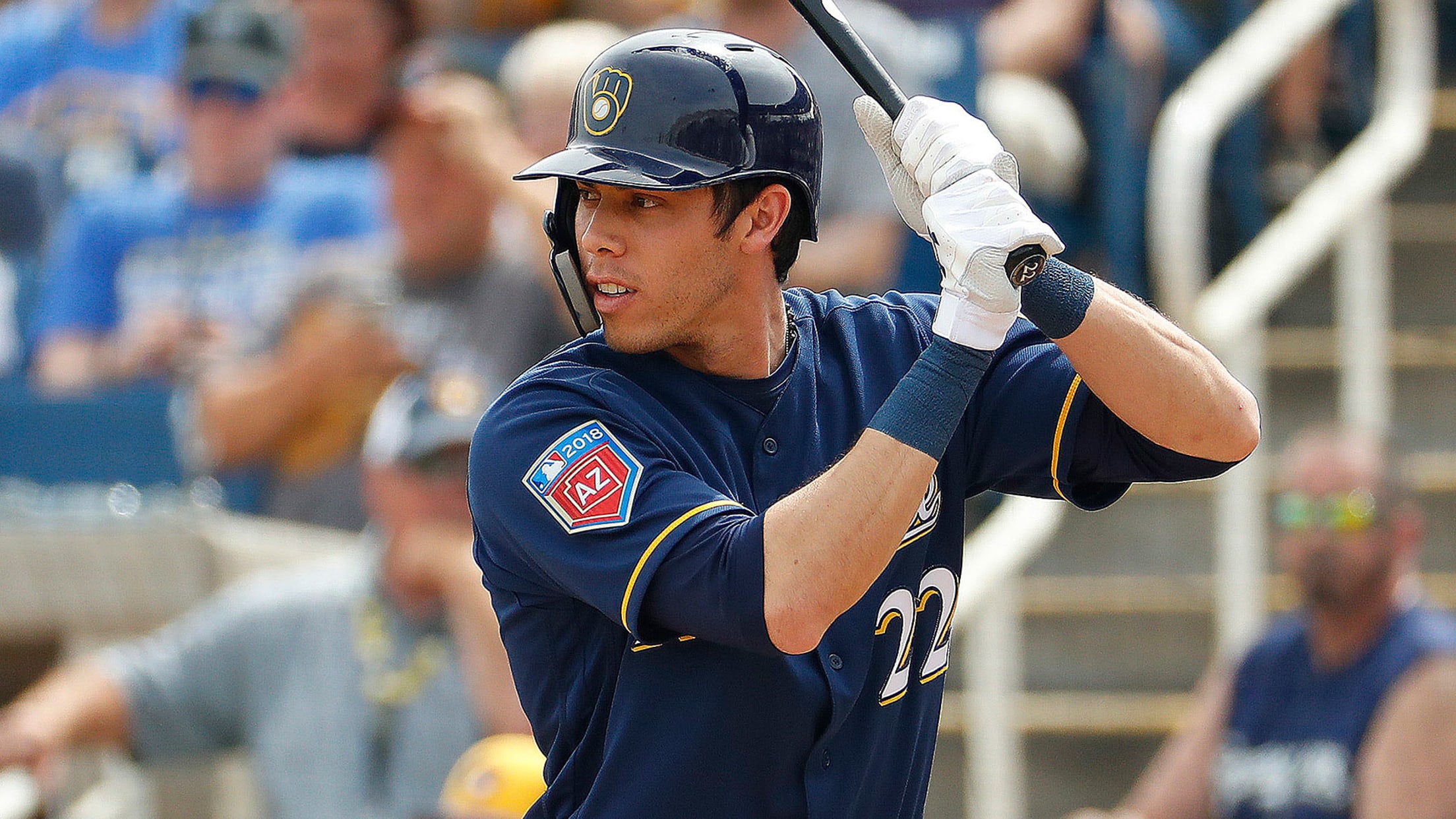 MILWAUKEE -- Coming off the third League Championship Series appearance in franchise history, the Brewers on Wednesday unveiled a beefed-up Spring Training broadcast schedule that includes 14 telecasts and 19 games on over-the-air radio.The 14 television games will air on Fox Sports Wisconsin, starting Feb. 25 against the Angels. The
MILWAUKEE -- Coming off the third League Championship Series appearance in franchise history, the Brewers on Wednesday unveiled a beefed-up Spring Training broadcast schedule that includes 14 telecasts and 19 games on over-the-air radio.
The 14 television games will air on Fox Sports Wisconsin, starting Feb. 25 against the Angels. The radio slate is split between 15 games on WTMJ 620 AM and four on 94.5 ESPN FM, beginning with the Brewers' Cactus League opener on Feb. 23 against the rival Cubs.
:: Spring Training coverage presented by Camping World ::
Eight more games will air exclusively at MLB.com via webcast, with a combination of the Brewers' radio and television voices handling the call. That includes both of the Brewers' exhibition games against the Blue Jays in Montreal to close the spring slate.
Hall of Fame announcer Bob Uecker will once again team with Jeff Levering and Lane Grindle on radio broadcasts in 2019. Bill Schroeder will serve as the primary analyst from the TV booth and will be joined by play-by-play announcers Brian Anderson and Craig Coshun. Sophia Minnaert will handle sideline-reporting duties.
Are you excited for Spring Training, but won't be able to make it down to #Brewers @FieldsofPhoenix?

Here's how you can tune in: https://t.co/iqvrleCNgK pic.twitter.com/ZgmouctMAg

— Milwaukee Brewers (@Brewers) February 6, 2019
The Brewers are beginning a new era this spring after a $60 million-plus renovation of what was called Maryvale Baseball Park but has been renamed Brewers Fields of Phoenix. The first home game there -- Feb. 26 against the Padres at 2:05 p.m. CT -- will air on FSW and on WTMJ radio.