Crew posts record-setting K mark but increases walks
With new get-on-base approach, Brewers strike out 1,543 times in '16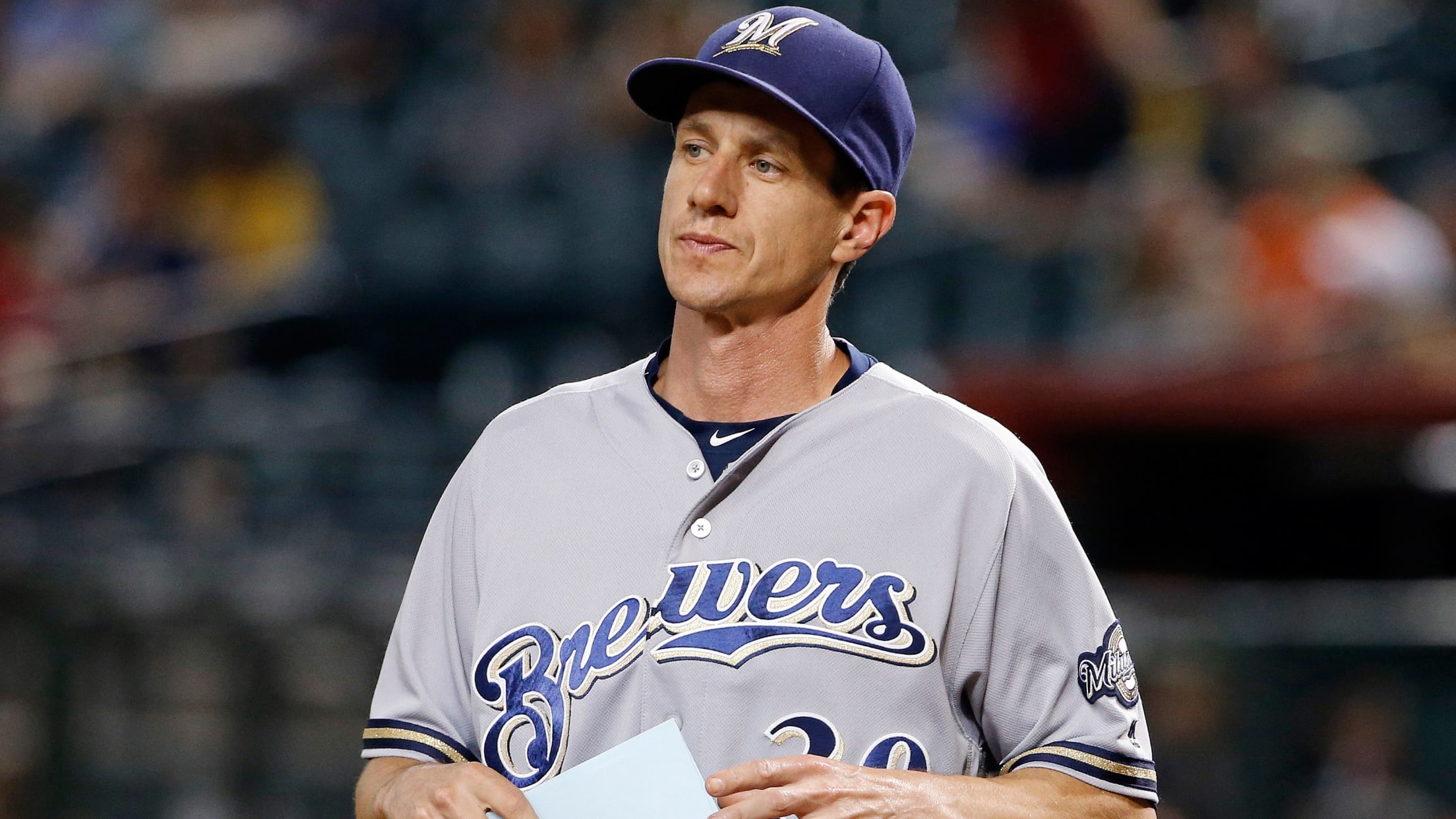 "Walks go up by almost the same as strikeouts, and the number is 200? That's a good tradeoff. That's been a success," said Craig Counsell. (AP)
DENVER -- Domingo Santana swung and missed, and the Brewers were saddled with a Major League record they would just as soon forget.With 12 strikeouts in Sunday's 6-4 win over the Rockies, including Santana's whiff in the fourth inning, the Brewers set the all-time single-season record with 1,543 strikeouts. With
DENVER -- Domingo Santana swung and missed, and the Brewers were saddled with a Major League record they would just as soon forget.
With 12 strikeouts in Sunday's 6-4 win over the Rockies, including Santana's whiff in the fourth inning, the Brewers set the all-time single-season record with 1,543 strikeouts. With their 77th double-digit strikeout game, they broke the mark set by the 2013 Astros, who struck out 1,535 times.
A day earlier, the Brewers broke the National League record by passing the 2010 D-backs, who whiffed 1,529 times.
"You're always going to [try to] figure out a way, 'How do we score more runs?' That's the bottom line," Brewers manager Craig Counsell said in assessing his offense. "We re-made how we're trying to score runs significantly this year. That was the big difference."
He was referring to the Brewers' dramatic increase in walks, from 412 last season to 599 in 2016, a 45 percent increase. The team's strikeout total, meanwhile, increased by 244 from 1,299 in 2015. That's a 19 percent climb.
"I'll take that tradeoff any day," Counsell said. "Walks go up by almost the same as strikeouts, and the number is 200? That's a good tradeoff. That's been a success.
"You can't fix everything in one day, but the mindset that we've created, the getting-on-base mindset, that's important. We have to continue that. If some strikeouts went with that, I'm good with that. I'm really good with that."
He conceded the Brewers still have work to do in terms of scoring runs. They ended the season seventh in the National League in on-base percentage (.322), but tied with the Mets for 11th in runs scored (671). The strikeouts played a role in that; the Brewers had the lowest success rate in the Majors of getting runners home from third base with fewer than two outs.
"I think we were very right-handed. I think that hurts us scoring runs, I do. You look at how we performed against left-handed pitching, it's pretty good. If we would have faced 160 starting left-handers this year, we would have been a pretty good offensive team.
"Not all strikeouts are created equal," Counsell said. "The strikeout with men on third is going to hurt you, there's no question. When you're a team prone to strikeouts, that's going to happen more than it does for another team, and that's when it hurts you. So we've created more opportunities with men in scoring position, which leads to more runs, but that's when it hurts you."