Crew signs veteran sinkerballer Hughes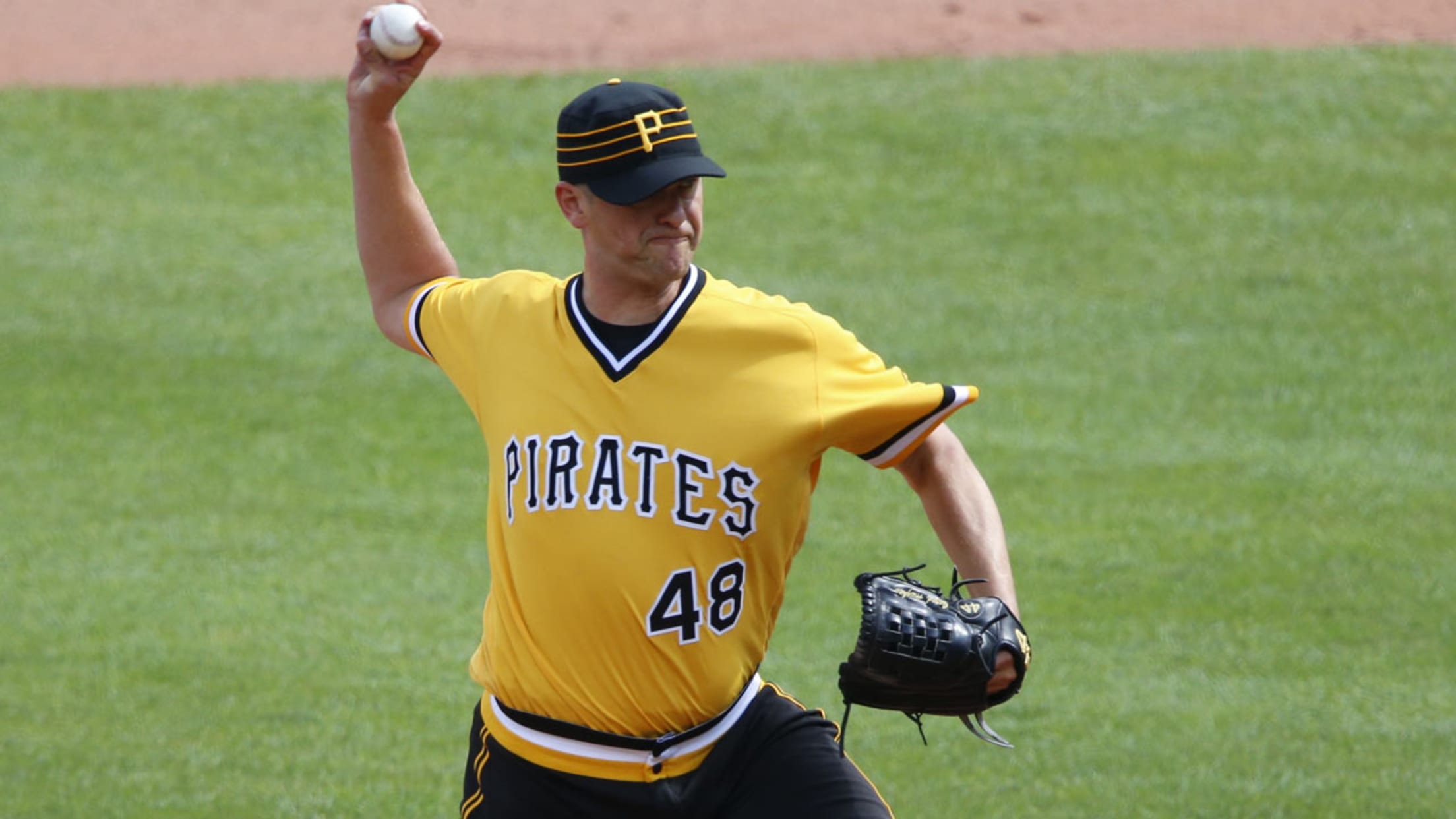 Veteran Jared Hughes was 15-13 with a 2.82 ERA over six seasons with the Pirates. (AP)
MILWAUKEE -- After pitching against the Brewers 36 times over the past five seasons, Jared Hughes is looking forward to pitching for them in 2017.The veteran sinkerballer passed a physical exam on Sunday morning and signed a one-year deal, finalizing Milwaukee's Opening Day roster. He will be part of an
MILWAUKEE -- After pitching against the Brewers 36 times over the past five seasons, Jared Hughes is looking forward to pitching for them in 2017.
The veteran sinkerballer passed a physical exam on Sunday morning and signed a one-year deal, finalizing Milwaukee's Opening Day roster. He will be part of an eight-man bullpen that includes Neftali Feliz, a teammate in Pittsburgh last season.
"I definitely know Miller Park very well," Hughes said. "I'll never forget, I was a rookie and it was my [12th] appearance, I gave up a homer to Prince Fielder. Still to this day, it was the loudest moment of my life. The fans were going nuts, the sound was echoing off the roof of Miller Park.
"That's something I'm hoping [will] help me a lot this year."
The signing capped a "whirlwind" week for Hughes, 31, who was released by the Pirates on Wednesday at the end of a subpar Spring Training. Hughes did not become a free agent until Friday, after he cleared waivers.
A number of teams expressed interest, but Milwaukee offered the best opportunity, Hughes said. They had little experience in the bullpen after Feliz and Carlos Torres, and Hughes' steady production -- a 2.82 ERA in 313 appearances -- seemed to be a good fit. So did his propensity for inducing ground balls -- a 61-percent career rate.
"Obviously, he had some struggles this spring, which led to his availability," Brewers GM David Stearns said. "But we think the underlying components of how he gets outs at the Major League level were still there."
Hughes had an 11.57 ERA in 10 spring appearances. He allowed 15 runs (12 earned) on 16 hits and four walks over 9 1/3 innings.
"He was still getting ground balls, and he was still throwing strikes. That's the main way that he's successful," Stearns said. "Obviously, there was some hard contact in there, as well. But Spring Training results can be somewhat tenuous, I'd say. Spring Training is a challenging time to evaluate. We did not see anything substantively different from what he has done over the past couple of years."
By noon on Sunday, Hughes had already met Brewers manager Craig Counsell, pitching coach Derek Johnson and bullpen coach Lee Tunnell.
"I just feel like we're going to be on the same page," Hughes said.
By releasing him before Opening Day, the Pirates were only on the hook for 45 days worth of the $2.825 million contract Hughes signed in January, avoiding arbitration. Details of his new Brewers contract were not immediately known, other than it being a one-year deal.
He has one more year of club control after 2017.
"That's always attractive," Stearns said. "We like players who can be around here for multiple years."