Brewers reportedly set to sign Spangenberg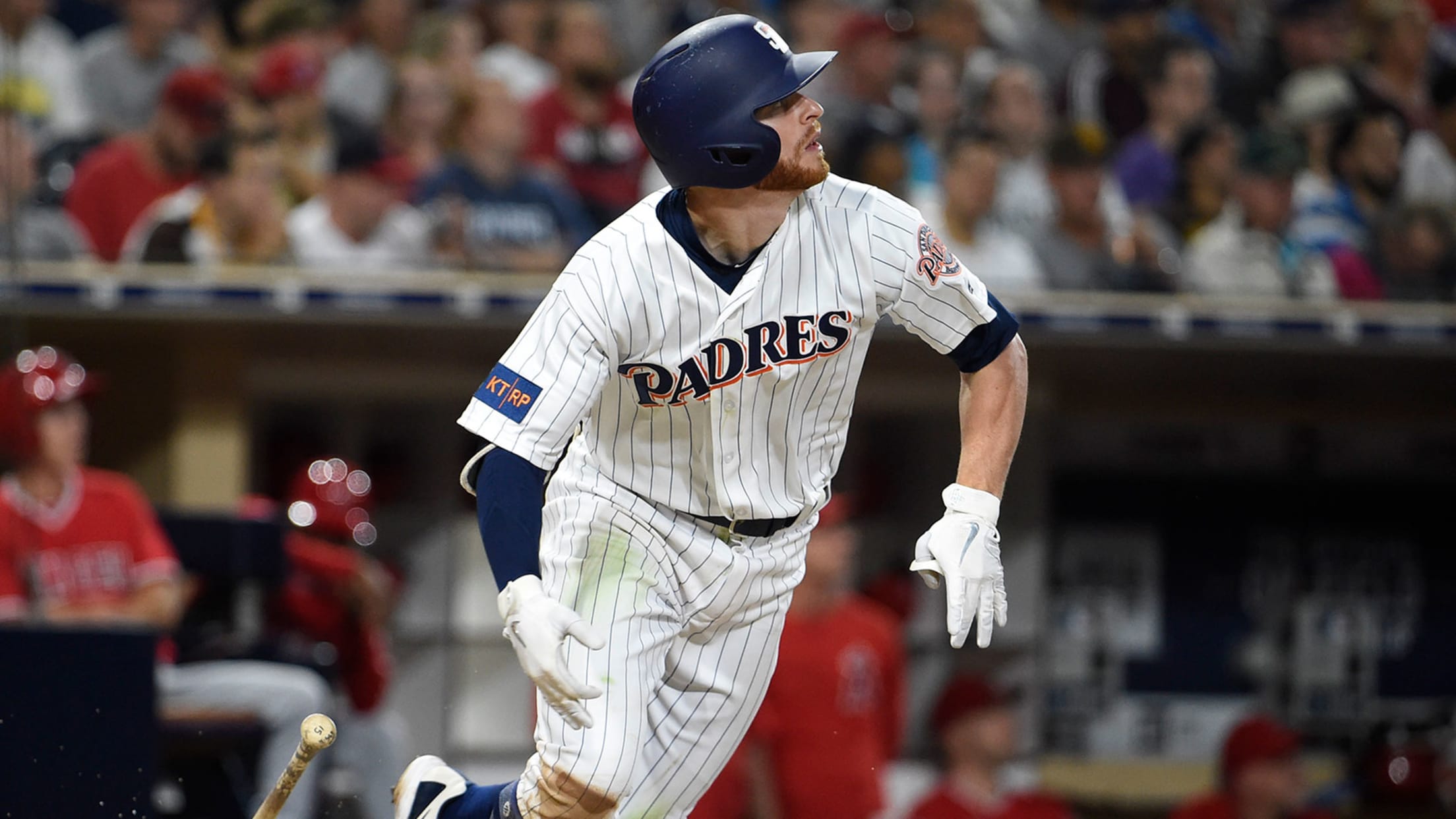 MILWAUKEE -- The Brewers were closing in on their first Major League free-agent acquisition of this offseason on Thursday by agreeing to sign former Padres infielder Cory Spangenberg to a one-year deal, two sources confirmed to MLB.com.The agreement, which is pending a physical, was first reported by MLB Network insider
MILWAUKEE -- The Brewers were closing in on their first Major League free-agent acquisition of this offseason on Thursday by agreeing to sign former Padres infielder Cory Spangenberg to a one-year deal, two sources confirmed to MLB.com.
The agreement, which is pending a physical, was first reported by MLB Network insider Ken Rosenthal. Spangenberg would earn $1.2 million in the Majors and $250,000 in the Minors.
The 27-year-old former first-round Draft pick has an option remaining, bats left-handed and possesses the defensive versatility the Brewers covet. Spangenberg has played more than 1,000 Major League innings at both second and third base, plus extensive work in left field and more limited appearances in center and right. He even played two innings at shortstop and pitched twice for the Padres.
In parts of five seasons in San Diego before he was released in November, Spangenberg slashed .258/.318/.391, including .271/.331/.423 against right-handed pitching. His most extensive playing time came in 2017, when he batted .264 with 13 home runs, 46 RBIs and 11 stolen bases in 129 games.
Second base is the Brewers' biggest question mark at the moment, with Spangenberg joining a group of competitors that includes right-handed-hitting utility men Hernan Perez and Tyler Saladino. Top prospect Keston Hiura and No. 7 prospect Mauricio Dubon are closing in on the Majors, but Milwaukee GM David Stearns has already made clear that both of those younger players will begin next season in the Minor Leagues. Hiura has yet to take a Triple-A at-bat, and Dubon is coming back from ACL surgery on his left knee.
Dubon has been particularly active on social media since Stearns made that plan public, sharing videos of his progress. On Thursday, Dubon posted a video of himself turning double plays with the caption, "2nd base feeling very comfortable."
A few days earlier, he posted a video from the batting cage and asked rhetorically, "Hey, is he going to be ready for spring?"
Dubon's answer: "Yep."
2nd base feeling very comfortable 😜 pic.twitter.com/XVm5g6SKf1

— Mauricio Dubon (@Mauriciodubon10) December 21, 2018
Another second baseman of interest to the Brewers fell off the market Thursday when Daniel Murphy agreed to sign with the Rockies, reportedly for two years and $24 million. Stearns has said he's willing to be patient this winter, in part because the second-base market is particularly deep.