Smith cleared to jog on anti-gravity treadmill
Left-hander tore ligament during Spring Training, hopes to avoid surgery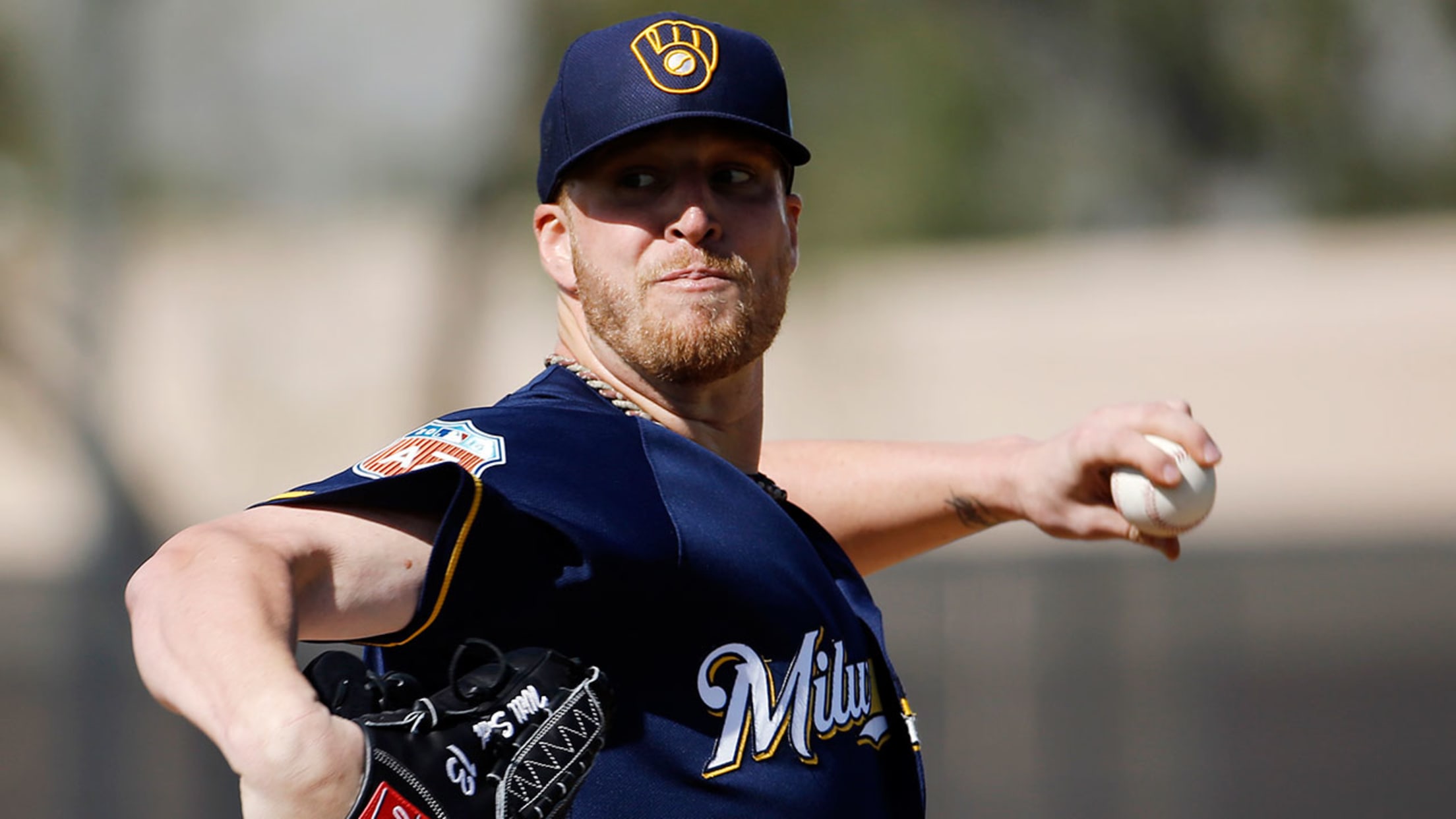 "I'm moving around real well," Brewers pitcher Will Smith said. (AP)
MILWAUKEE -- While the rest of the Brewers will hit the road Sunday for a long road trip, reliever Will Smith will stay behind to continue his rehabilitation from a torn knee ligament.Smith is in Week 3 of rest and exercise since he tore the lateral collateral ligament in his
MILWAUKEE -- While the rest of the Brewers will hit the road Sunday for a long road trip, reliever Will Smith will stay behind to continue his rehabilitation from a torn knee ligament.
Smith is in Week 3 of rest and exercise since he tore the lateral collateral ligament in his right knee while removing his shoe after a Spring Training outing. He's been fitted with a titanium brace that allows movement in the joint, and Smith enjoyed a milestone of sorts on Saturday when he was cleared to jog on an anti-gravity treadmill at Miller Park.
"It takes away some of your body weight," Smith said. "I started at 50 percent of my body weight and got to 75 percent of my body weight. That's why I'm staying here, so I can keep using that treadmill."
The Brewers' head physician, William Raasch, has a similar machine at his practice, Smith said. He will work out there throughout the Brewers' trip, which begins in St. Louis on Monday and continues to Pittsburgh and Minneapolis. The team returns home on April 20 against the Twins.
The original plan, according to Smith, was rest and rehab for four weeks before reassessing the strength of his knee to determine whether surgery is necessary. A surgical procedure would end his season, but there remains hope he will be able to resume pitching without a repair.
"So I'll hang back. It's going to stink not being with the guys," Smith said. "I'm moving around real well. It's a little sore in the morning, but I think that might just be the cold weather. Once everything gets moving, I'm fine."
Two other pitchers on the disabled list, starter Matt Garza (lat strain) and reliever Corey Knebel (oblique strain), will travel with the team.