Duensing among 3 released by Royals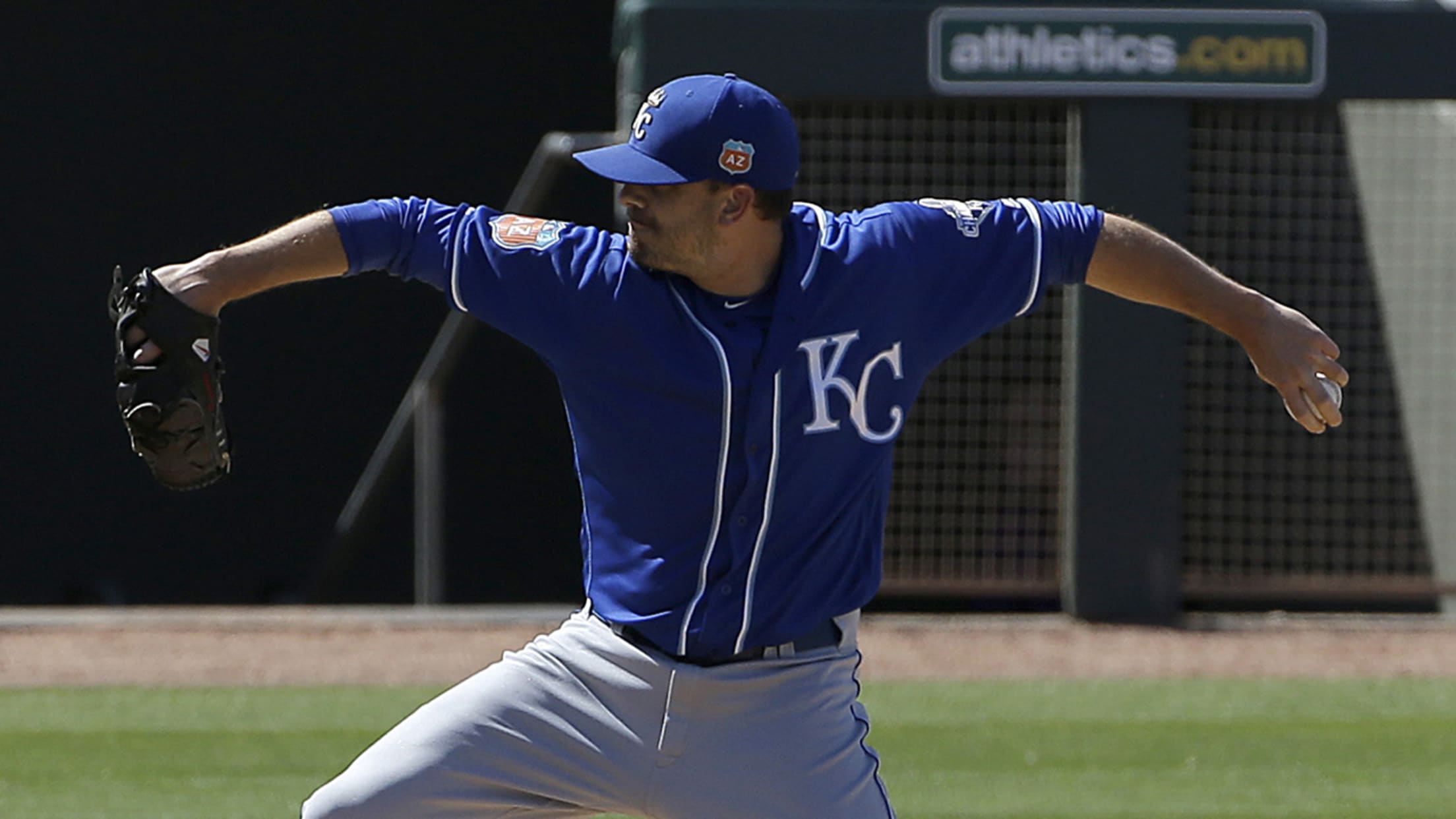 Brian Duensing went 1-0 with a 2.61 ERA in 10 Cactus League appearances. (AP)
SURPRISE, Ariz. -- The Royals released left-hander Brian Duensing, right-hander Peter Moylan and infielder Clint Barmes from their Minor League contracts on Monday.The release of Duensing, who was in a battle for perhaps the final bullpen spot, could open the door for Chien-Ming Wang to make the team. Wang has
SURPRISE, Ariz. -- The Royals released left-hander Brian Duensing, right-hander Peter Moylan and infielder Clint Barmes from their Minor League contracts on Monday.
The release of Duensing, who was in a battle for perhaps the final bullpen spot, could open the door for Chien-Ming Wang to make the team. Wang has been the surprise of camp with a 2.08 ERA in seven appearances.
Wang would have to be added to the Royals' 40-man roster, which is presently full. But the Royals could free up a spot by shifting left-hander Tim Collins to the 60-man disabled list. Collins learned last week he will need a second Tommy John surgery.
Duensing, 33, could be re-signed and then assigned to Triple-A Omaha, assuming he would take the assignment. He lives in Omaha.
Duensing also had a terrific camp, posting a 2.61 ERA in 10 appearances. He may attract interest from other teams looking for a veteran lefty in the bullpen.
Moylan struggled this spring, posting a 7.20 ERA in nine appearances. Barmes hit just .235.