McCann eager for Atlanta homecoming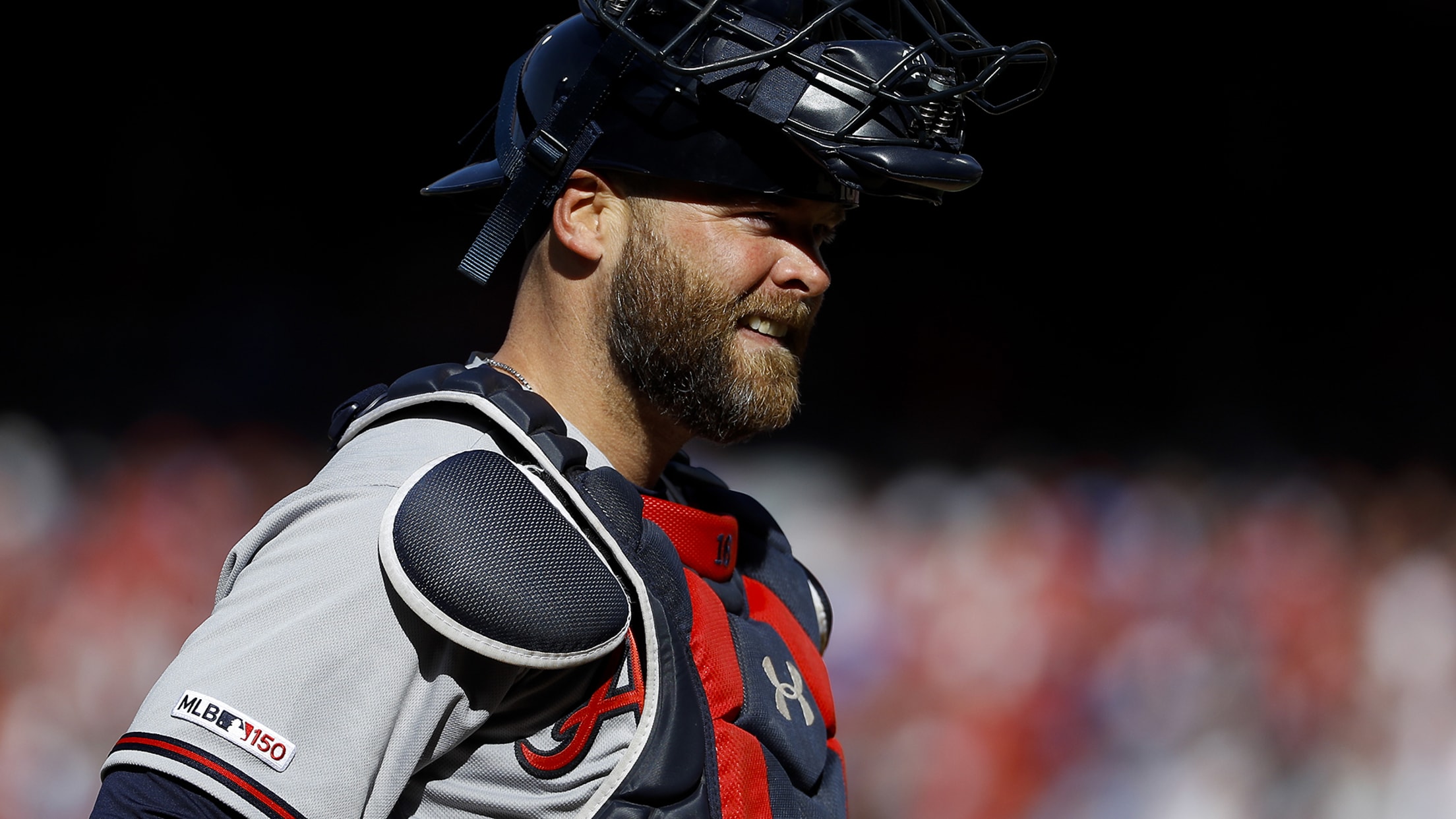 ATLANTA -- A little more than two decades after attending the first game at Turner Field with his father, Brian McCann is looking forward to sharing the excitement his 6-year-old son, Colt, and 5-year-old daughter, Colbie, will feel as they make frequent visits to SunTrust Park to see their dad
ATLANTA -- A little more than two decades after attending the first game at Turner Field with his father, Brian McCann is looking forward to sharing the excitement his 6-year-old son, Colt, and 5-year-old daughter, Colbie, will feel as they make frequent visits to SunTrust Park to see their dad playing for their hometown team.
"I told him he's coming back home at the perfect time in his life," manager Brian Snitker said. "His children are where Dad is, and they can watch him. He can go see a Little League game or be there for their school activities. He won't be gone with them following him around seven or eight months. It's big, because you miss so much."
In addition to playing in numerous postseason games and All-Star Games, McCann experienced the thrill of winning a World Series while with the Astros. But the veteran catcher still expects that Monday night's home opener against the Cubs will prove to be one of the coolest experiences of his accomplished career.
"I've been thinking about it since I signed back," McCann said. "It's going to be a big moment for me. The [Braves] organization means everything to me."
During the five seasons McCann spent playing for the Yankees and Astros, he never lost the love for the Braves that developed during his adolescent years in suburban Atlanta and then blossomed as he established himself as a fan favorite while playing his first nine Major League seasons (2005-13) for the Braves.
His desire to return to his hometown team led him to decline more lucrative offers this past winter and accept the one-year, $2 million deal offered by the Braves. The homecoming will give him a chance to once again regularly play in front of his wife, Ashley, and his parents and brother, all of whom were frequent visitors to Braves games during his previous stint with the club.
"I didn't know how it was going to play out, but now that I'm back, I get to play in front of my family for a full season," he said. "I grew up here, so I'll also be playing in front of my friends, who grew up watching and loving the Braves. I'm really looking forward to it."
Mark Bowman has covered the Braves for MLB.com since 2001.