Gordon's '15 batting title not on Harper's mind
Nats star finished 2nd in NL to suspended Marlins player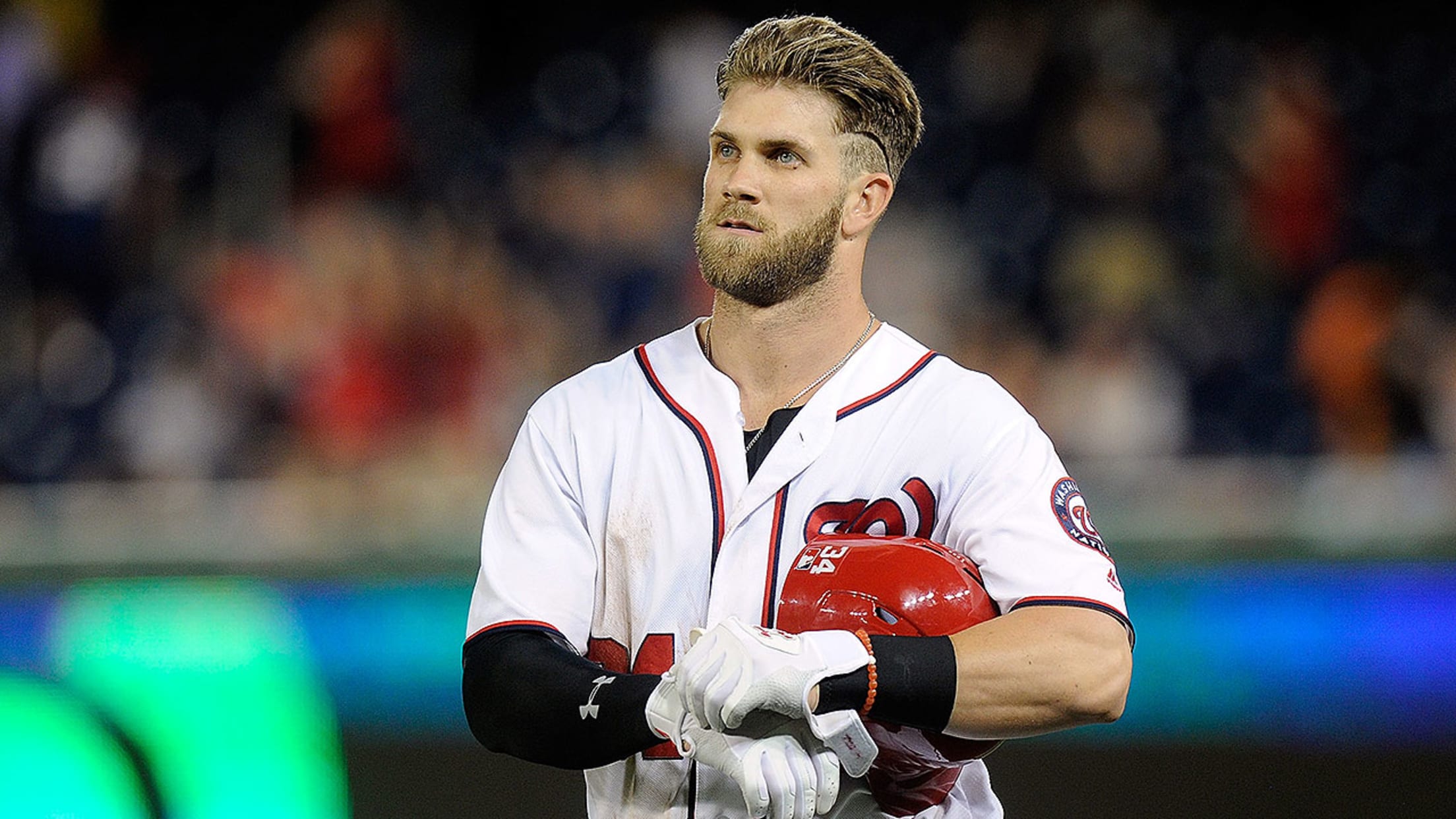 Of the Marlins' Dee Gordon receiving an 80-game PED suspension, Bryce Harper said: "Not good for the sport, not good for baseball." (Getty Images)
ST. LOUIS -- Bryce Harper said he was disappointed when he heard the news that Marlins second baseman Dee Gordon was guilty of using PEDs and received an 80-game suspension Friday morning for violating Major League Baseball's drug policy.Harper finished second to Gordon for the National League batting title last
ST. LOUIS -- Bryce Harper said he was disappointed when he heard the news that Marlins second baseman Dee Gordon was guilty of using PEDs and received an 80-game suspension Friday morning for violating Major League Baseball's drug policy.
Harper finished second to Gordon for the National League batting title last season, and Harper said he is not second-guessing Gordon's claim to that crown.
"No, because I lost the batting title," said Harper, who finished the season batting .330 while Gordon hit .333. "I lost it completely. I was hitting like .345 with three weeks left or so. I completely lost it. It was nothing to do with that. You've still got to hit the baseball. You've still got to perform. And he did that. I completely lost the batting title last year, so that's all behind us."
As far as whether there are tough enough penalties in place to discourage the use of performance-enhancing drugs, Harper said it was something the players' union would have to discuss. But Harper added that he still respects Gordon and called him one of the best second basemen in the game.
"It's just disappointment, something you don't want to see," Harper said. "Not good for the sport, not good for baseball."
Add Nationals manager Dusty Baker to those who were caught off guard by the news, especially considering Gordon was a hero to his son, Darren.
"He's built like my son, and my son really likes his game because he's a speed guy like that," Baker said. "So I just heard it this afternoon. It's surprising, and I'm sad for [Gordon] because he's a heck of a young man. I'm sure he's learned his lesson. I'm sure he's very remorseful for everything that happened, but I don't know, nothing really surprises me too much anymore."
Ramos update
• Baker said he expects catcher Wilson Ramos, who was placed on the bereavement list Tuesday after the death of his grandfather, to rejoin the team this weekend in St. Louis, although the Nationals will give him time.
"Death has no season, doesn't care if it's holidays, baseball season or whatever, death supersedes all," Baker said. "He'll be back. We certainly miss him, but he'll be back."