Kansas City bridge to be renamed after O'Neil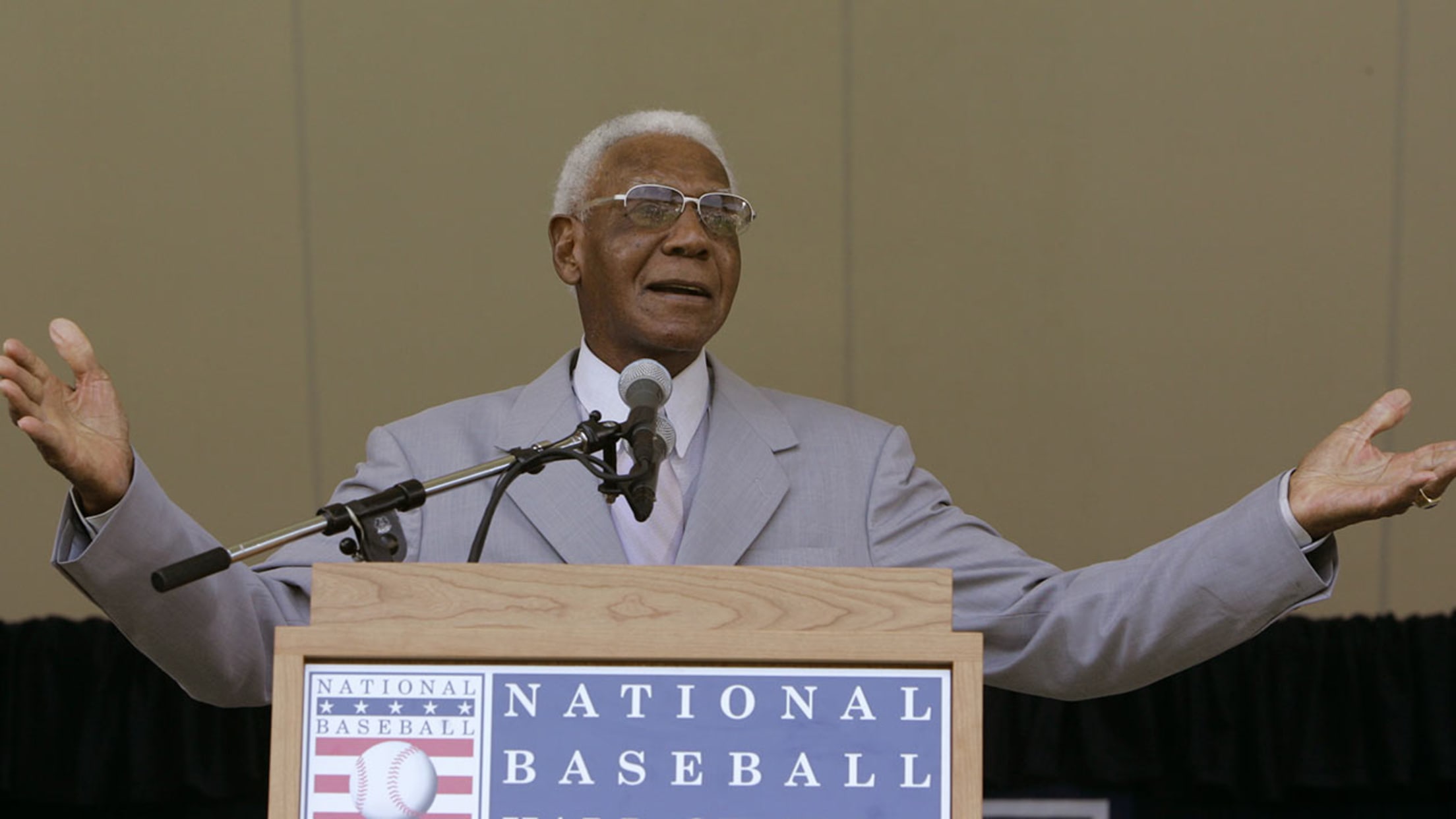 The Broadway Bridge in Kansas City will be renamed after Negro League legend Buck O'Neil. (AP)
KANSAS CITY -- One of the great ambassadors for baseball and for the Negro Leagues Baseball Museum, Buck O'Neil, will have the Broadway Bridge in Kansas City named after him.The dedication ceremony will take place Thursday, Oct. 6, at 10 a.m. CT at the Negro League Baseball Museum.The Broadway Bridge
KANSAS CITY -- One of the great ambassadors for baseball and for the Negro Leagues Baseball Museum, Buck O'Neil, will have the Broadway Bridge in Kansas City named after him.
The dedication ceremony will take place Thursday, Oct. 6, at 10 a.m. CT at the Negro League Baseball Museum.
The Broadway Bridge is one of the most traveled bridges in Kansas City.
O'Neil, who died at the age of 94 in 2006, barnstormed with Satchel Paige and the Kansas City Monarchs. O'Neil was the first African-American coach in the Major Leagues.
NLBM president Bob Kendrick began pushing legislators for the name change back in March.
Lawmakers, led by Missouri state senators Jason Holsman and Ryan Silvey, pushed the legislation through last week, and the bridge will be called the "Buck O'Neil Bridge."