Bucs' decision benefits season-ticket holders
Club further limits seats available to ticket resellers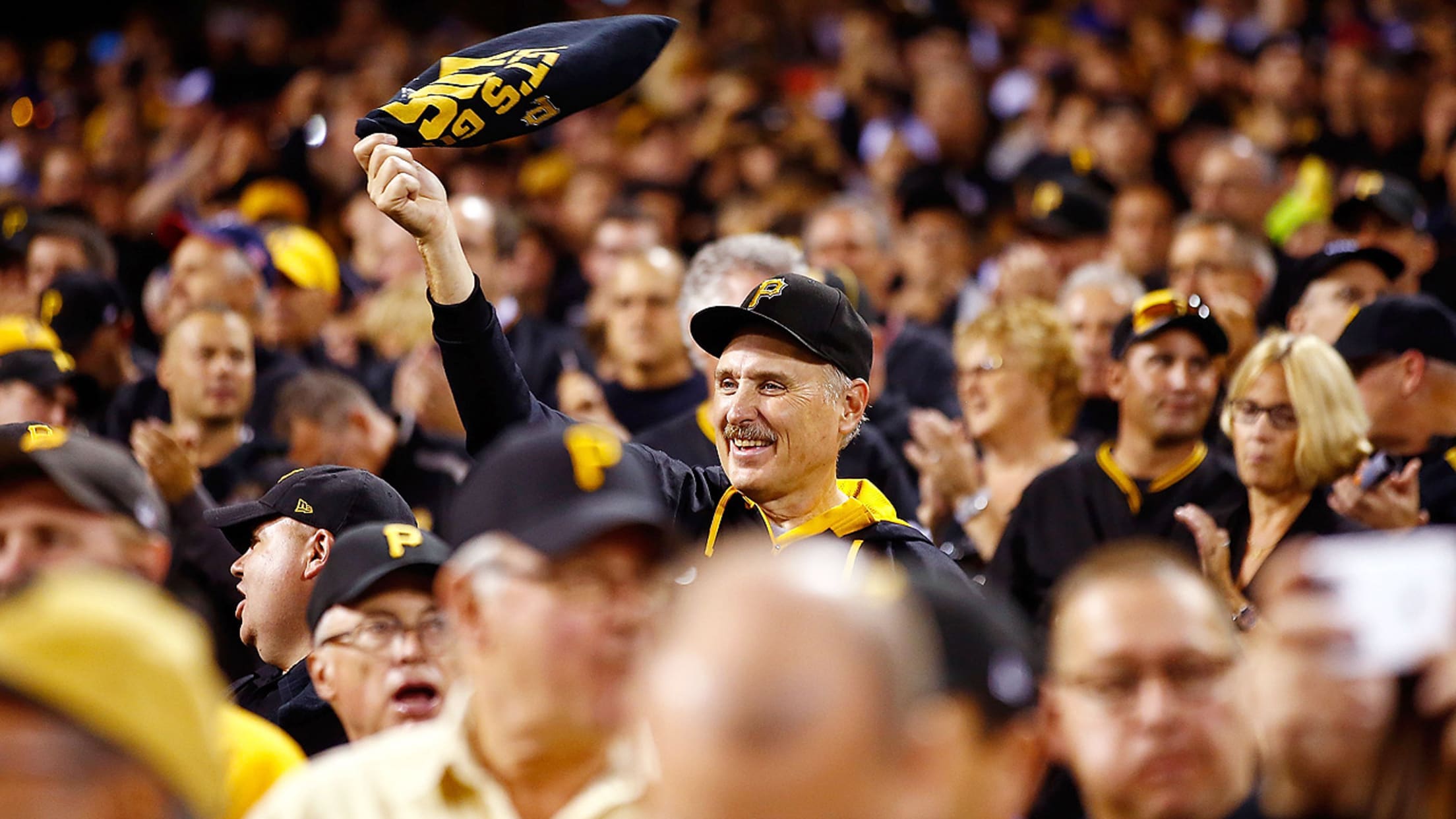 Loyal Pirates season-ticket holders and fans will have access to more seats at PNC Park. (Getty Images) (Jared Wickerham/Getty Images)
The Pirates this offseason further restricted the seats available to ticket resellers in order to get a higher percentage of the best seats at PNC Park into the hands of their most loyal season-ticket members and fans. As the club introduced a new online upgrade/relocation platform, it also made seats
The Pirates this offseason further restricted the seats available to ticket resellers in order to get a higher percentage of the best seats at PNC Park into the hands of their most loyal season-ticket members and fans. As the club introduced a new online upgrade/relocation platform, it also made seats available to fans that had been in accounts held by resellers.
As a result, there was a 65 percent increase in the number of season-ticket members who were able to relocate to better seats for the 2016 season.
"Our objective is make more of the very best seats in the best locations at PNC Park available for our loyal season-ticket members as well as our fans in Pittsburgh who buy individual game tickets," Pirates president Frank Coonelly said. "We have worked hard over the last several years to restrict the seats that are made available to ticket resellers so that more of these prime locations will be available to our fans."
"That's a good idea not just for season-ticket holders, but for the general public, too," said Bill Groucutt, a physician from Squirrel Hill, Pa., who has been a Pirates season ticket holder since 2000, the year before PNC Park opened. "I don't think anybody wants their product to be resold at a profit, especially if that keeps regular fans from getting the tickets."
In the past, longtime season-ticket members often eyed better seats, but couldn't access them because those tickets were controlled by brokers. The fact that season-ticket holders witnessed different people sitting in such prime seats night in and night out added to the frustration.
"When the tickets go to brokers, instead of getting to know the people around you, you have different people there all the time," said Mark McDonel, an accountant and a Monroeville, Pa., native who has been a Pirates season-ticket holder for close to 30 years. "You've got a person from Chicago there today and a person from Milwaukee there the next day or the next series. So you miss out on that community-type experience of getting to know the people around you. You like to be there with people that have the same interest and are rooting on the same team -- the Pirates."
McDonel also found the new online seat relocation system to be convenient and hassle-free.
"The functionality of the system was fantastic. It was very user-friendly," he said. "It was not only efficient, but also a really fair way to do this, in my mind. Plus, when you went on there, there were some really good seats available, and a lot of them. I was surprised."
"The Pirates putting this whole thing online this year made it very convenient," Groucutt added. "In the past when they did this, you had to go to an event at the stadium and then pick out your seats. For some people, that was nice because you get to see the actual seats that you'll be in. But for me, I was just trying to move closer to the field in my section.
"I have a 20-game package now and when I've been looking to go to a game that I don't have tickets for in the past, it was always the same seats that seem to be available for every game in certain rows. You wondered if that wasn't somebody that buys them up and does nothing but resell them."
Now that won't be nearly as prevalent.
Jim Lachimia is a contributor to MLB.com.