Norris looks to solidify spot in Blue Jays' bullpen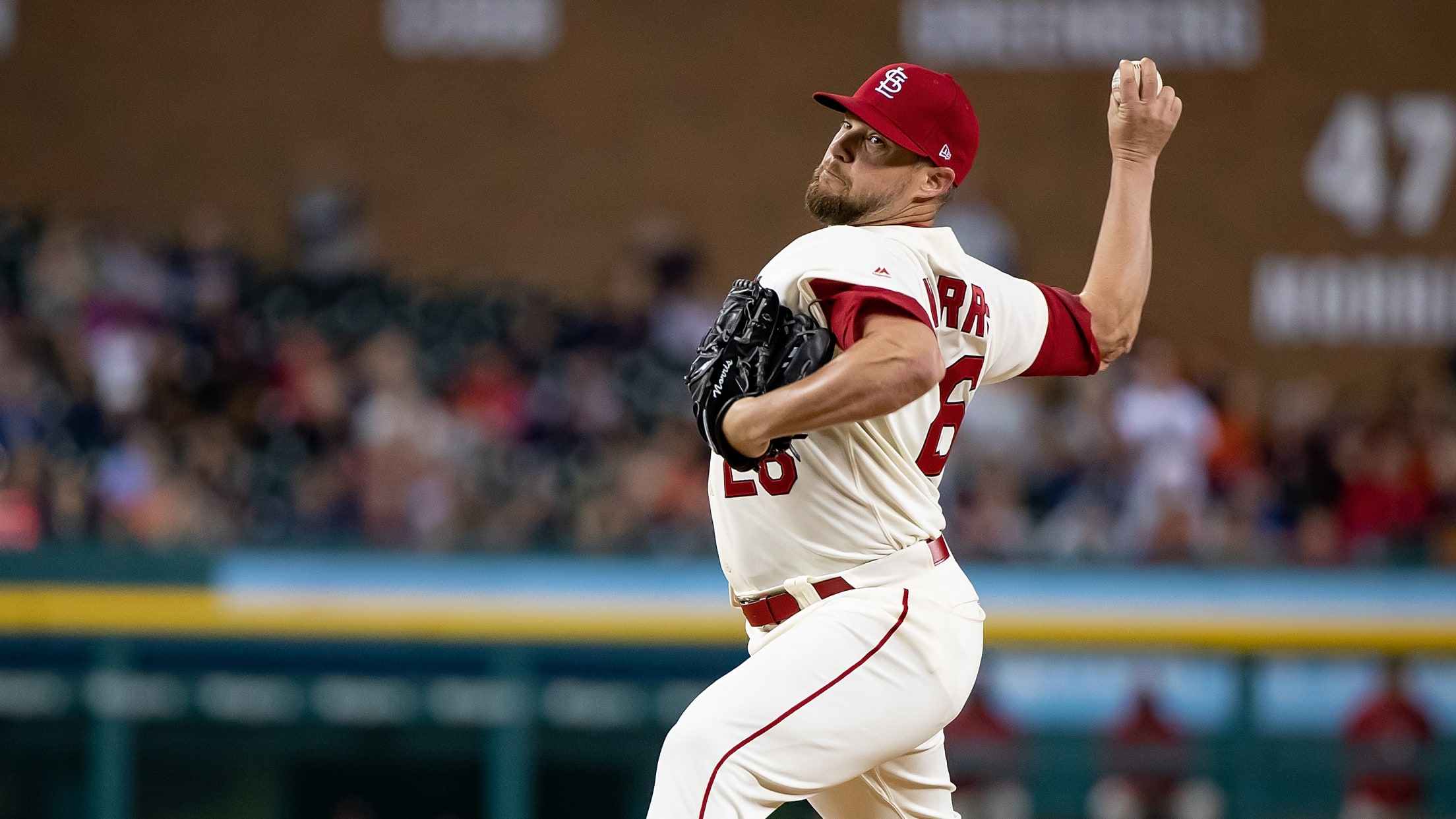 DUNEDIN, Fla. -- Bud Norris has dealt with uncertainty before and everything worked out just fine. Now, he has to hope that history repeats itself. Norris joined the Blue Jays on Wednesday without any guarantees. He signed a Minor League deal with an invitation to Spring Training and the opportunity
DUNEDIN, Fla. -- Bud Norris has dealt with uncertainty before and everything worked out just fine. Now, he has to hope that history repeats itself.
Norris joined the Blue Jays on Wednesday without any guarantees. He signed a Minor League deal with an invitation to Spring Training and the opportunity to compete for a setup role in front of closer Ken Giles.
The lack of a firm commitment could be unnerving for some 10-year veterans, but Norris has been down this road before. The 34-year-old didn't sign with the Cardinals last year until mid-February and he ended up becoming the team's full-time closer, with 28 saves in 33 opportunities.
"I didn't know what I was going to be in St. Louis," Norris said. "They signed me late as well -- starter, long guy, whatever -- and I ended up being the closer. I really took the ball and ran with it, but here I know I want to be a lockdown reliever at the back end of the game and get big important outs for us to win games."
The Blue Jays might not have made any promises to their new recruit, but a quick look at the depth chart shows why Norris found the opportunity so intriguing. Giles is the undisputed closer, Ryan Tepera and David Phelps will have prominent roles in middle relief, but after that, it's anybody's guess.
Toronto is in the midst of auditioning a slew of arms for the bottom half of the 'pen. Tim Mayza, John Axford, Rule 5 Draft pick Elvis Luciano and Joe Biagini are competing for jobs, and now Norris jumps to the top of that list. He'll have to earn it, but at this point it's clear a job is his to lose.
Norris holds the edge because he has more experience and has enjoyed more success than most of the other candidates. He has been pitching out of the bullpen since 2015, but last season marked the first year he transitioned full-time. The former starter struck out 67 and walked 21 over 57 2/3 innings while posting a very respectable 3.59 ERA.
"It's really been something I'm embracing and enjoying," the former Oriole said of life as a reliever. "This is definitely a spot where I want to pitch. I know what the AL East is all about. I've been in the division before. Toronto is a great place. A good ballclub, an up-and-coming ballclub, and I just want to be part of that."
Norris won't be entering the Blue Jays' clubhouse completely free of controversy. In 2015, Norris got into some hot water for comments he made about "America's Game" and how foreign players sometimes have antics on the field that "we don't necessarily agree with." Norris previously expressed regret for those comments and said they were out of character for him. He echoed similar feelings on Thursday morning to the Toronto media.
The native of Texas also was asked to address last year's controversy in St. Louis in which a local reporter accused Norris of "mercilessly riding" and "badgering" 21-year-old rookie Jordan Hicks under the guise of leadership in what some people might consider hazing. Norris was less apologetic for that incident and instead defended himself in what he felt was a case of unfair press.
"Obviously a writer was in the clubhouse and doesn't know the clubhouse culture," Norris said. "He is entitled to that opinion and I'm sorry he felt that way. I think the thing we were looking for in the clubhouse was trying to hold everyone accountable. That specific individual was someone that I was kind of told I needed to keep an eye on, and I was happy to do that because I care about everyone in the clubhouse."