Budweiser Bleachers open to rave reviews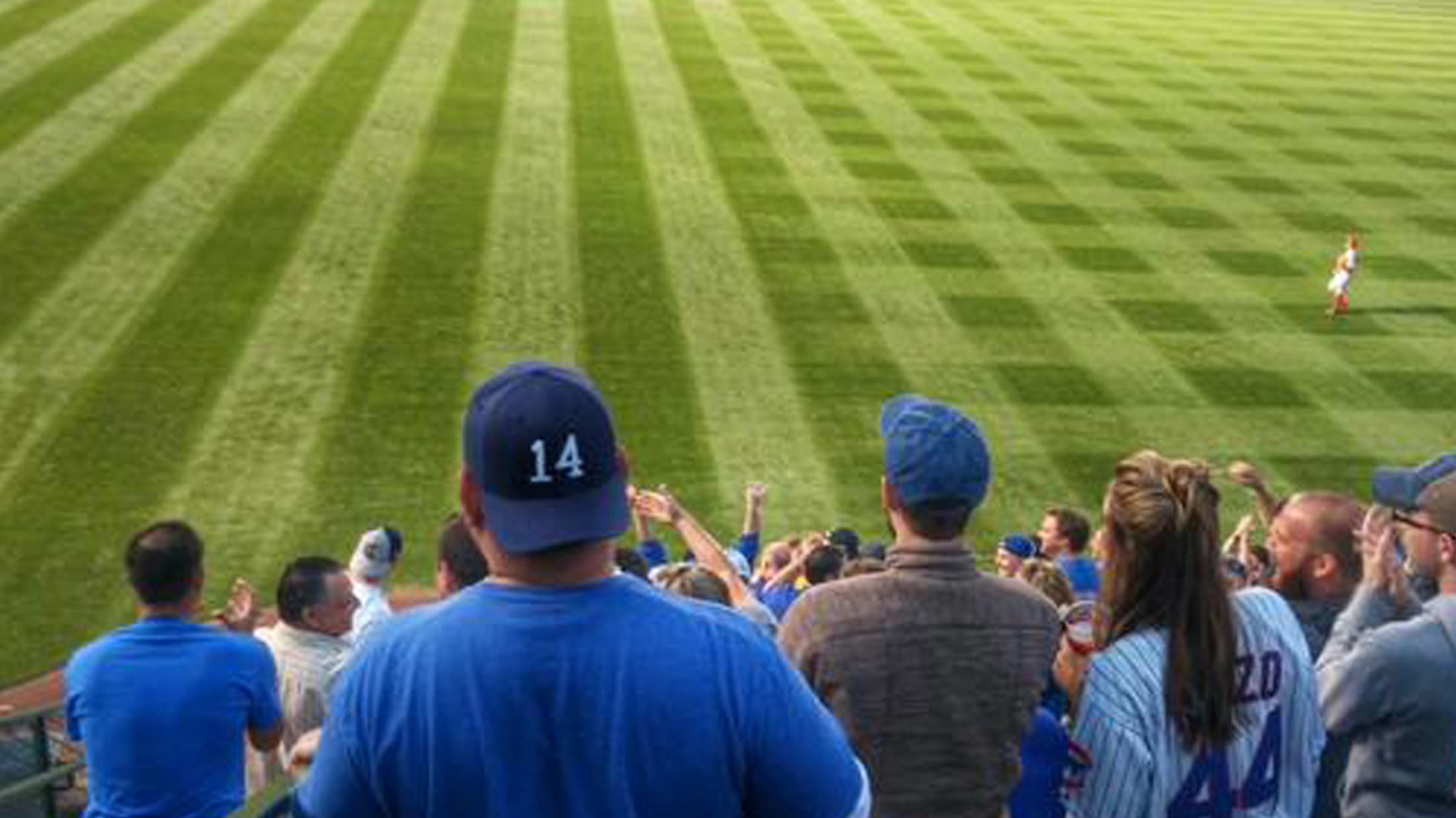 The new-look Budweiser Bleachers opened to rave reviews as fans entered the famed seating area for the first time in the 2015 season. The bleachers in left and center field debuted May 11, and the right field bleachers opened June 11, completing the full complement of seating since construction began
The new-look Budweiser Bleachers opened to rave reviews as fans entered the famed seating area for the first time in the 2015 season. The bleachers in left and center field debuted May 11, and the right field bleachers opened June 11, completing the full complement of seating since construction began in the bleachers last fall.
In addition to new group spaces, the enhanced Budweiser Bleachers also include two new video boards and additional signage that features a mix of game and player stats, video replays, historical Cubs footage and behind-the-scenes interviews with the team, as well as baseball content from around the league. The hand-operated scoreboard in center field continues to function as the main scoreboard for line scores, balls and strikes and out-of-town scores.
Work will continue through early July to finalize additional amenities and concessions in the enhanced bleachers, including Platform 14 - a new outdoor concession area located behind the historic center field scoreboard. In the meantime, the team is increasing beverage points of sale and food vendors to service bleacher guests. The Budweiser Bleachers are scheduled to be fully operational in early July. The team is planning a celebratory event for guests in the Budweiser Bleachers Friday, July 3. Additional details will be shared closer to the date.