Posey, club mulling season-ending hip surgery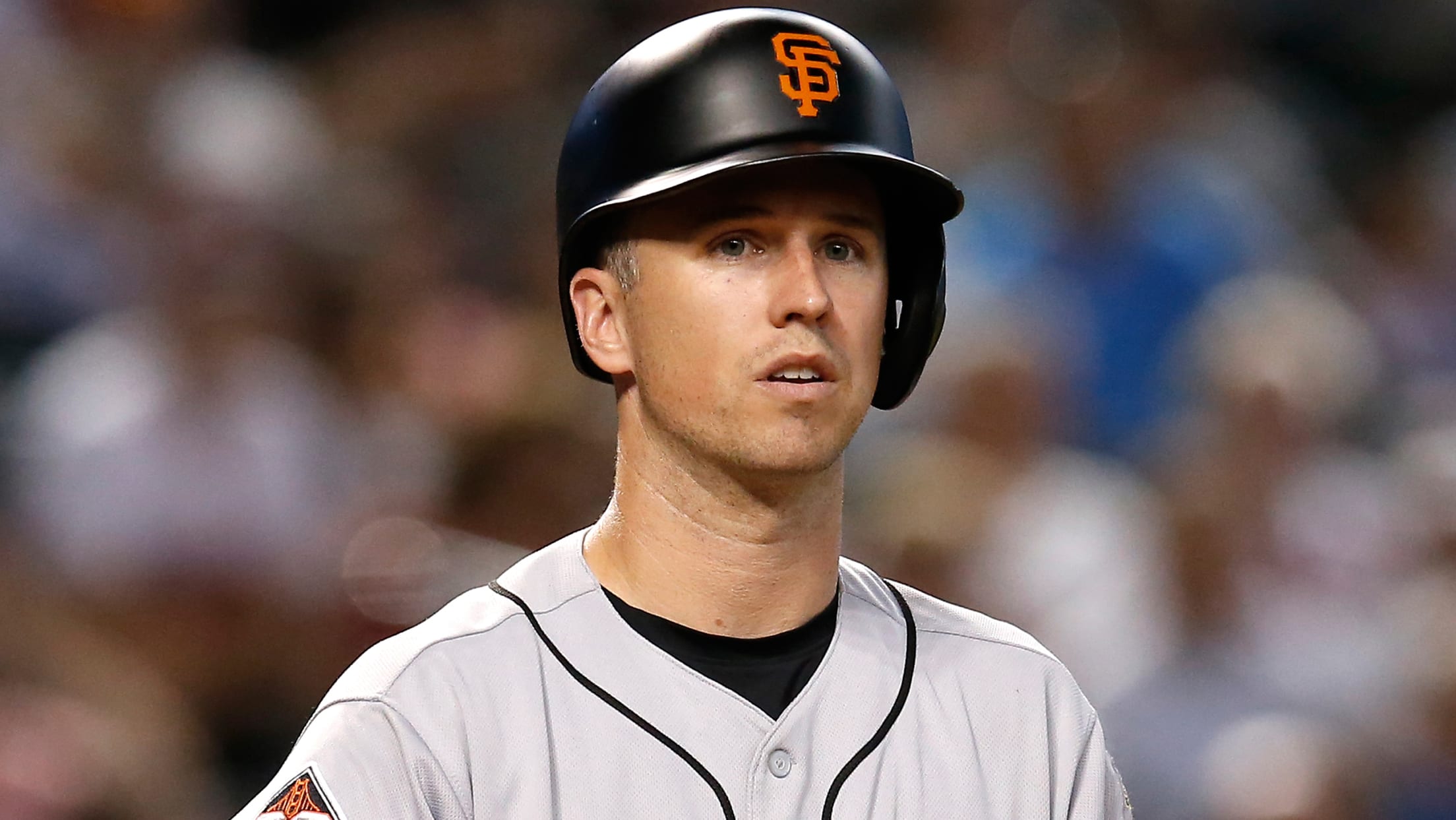 NEW YORK -- Repairing the hip issues that have hampered Buster Posey all season will require surgery, which would end the six-time All-Star's season early, Posey confirmed Tuesday night.Speaking after the Giants' 6-3 loss to the Mets at Citi Field, Posey said that though there has been "ongoing dialogue" between
NEW YORK -- Repairing the hip issues that have hampered Buster Posey all season will require surgery, which would end the six-time All-Star's season early, Posey confirmed Tuesday night.
Speaking after the Giants' 6-3 loss to the Mets at Citi Field, Posey said that though there has been "ongoing dialogue" between him, club management and doctors about the possibility of season-ending surgery, nothing is decided or scheduled. Posey is expected to be back in the lineup Wednesday.
"We're trying to make the decision that makes sense, for a multitude of reasons," Posey said. "Whenever we do this, we're hopeful it gets me to the point where it's just not something that's there."
Posey said he's known he'd require an operation to repair his labrum and remove bone spurs since before the All-Star break. He first felt affects of the injuries in mid-May and has played through them since, to diminished results. Posey is hitting .286/.360 with a career-low .386 slugging percentage through 103 games. He's hit just five home runs, and none in his last 43 games. Twenty-three of those have come since receiving a cortisone injection in the area last month: Posey is hitting .283/ .340/.315 in those contests.
"He's been battling this all year," Giants manager Bruce Bochy said. "He's been a warrior through this, dealing with it, but sometimes it comes to a point where you have to do something about it. That's what we're talking about now."
By having the surgery now, the Giants and Posey believe he could be ready to return by Opening Day 2019. And that's increasingly becoming the goal, with San Francisco fading further in the National League playoff picture. Their loss Tuesday pushed the Giants to eight games back in the NL West, and 7 1/2 behind the Cardinals and Rockies for the second Wild Card.
"Where we are in the standings makes it difficult," Posey said.
Posey said there are no plans for him to play more first base in the meantime, though major surgery would likely impact his long-term outlook behind the plate. Posey, 31, is signed through 2021 with a club option for 2022.
Giants general manager Bobby Evans emphasized in a text message that since the club has not finalized a decision on when Posey will have the surgery, addressing any issues beyond that would be premature. Thus, Evans did not address the possibility of moving Posey to first base, where he has averaged 24 starts per season since 2012. "We will address [that] in greater detail as we receive more info," Evans said.
Bochy told the San Francisco Chronicle on Tuesday afternoon that a decision could come "really soon," but did not offer a time frame when questioned by reporters Tuesday night. Posey also said there was no deadline for a decision.
"Obviously, if something is done sooner, you have more time to make sure something is fully healed," Bochy said.