Posey inspired for final season with Bochy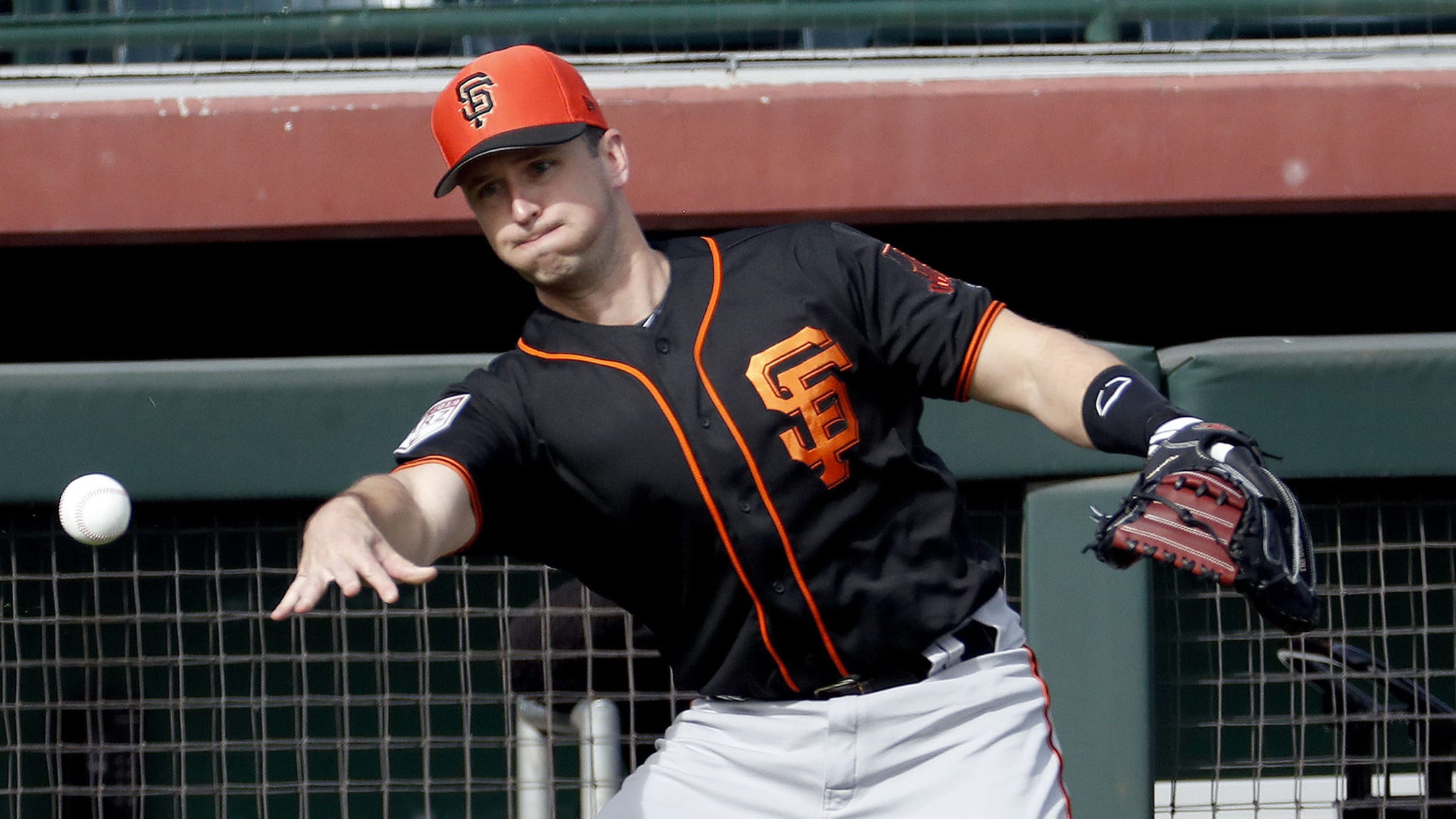 SCOTTSDALE, Ariz. -- Buster Posey has known only one manager since making his debut with the Giants a decade ago. While it's hard for him to envision playing for someone other than Bruce Bochy, he wasn't surprised to hear about his longtime manager's plans to retire after the 2019 season."I
SCOTTSDALE, Ariz. -- Buster Posey has known only one manager since making his debut with the Giants a decade ago. While it's hard for him to envision playing for someone other than Bruce Bochy, he wasn't surprised to hear about his longtime manager's plans to retire after the 2019 season.
"I guess he had kind of communicated a little bit with me over the last couple of months, so I had a good idea," Posey said Tuesday. "This will be my 10th year with him. I just want to soak it up and appreciate who he is to the game of baseball and enjoy this last year. Not that you need any extra motivation, but if you do, it's pretty easy to look to him and get some more."
:: Spring Training coverage presented by Camping World ::
Posey can't pinpoint a favorite memory of Bochy, but he said he most appreciates the steadiness and uncommon longevity Bochy has enjoyed as a big league manager. Bochy, 63, is set to become the fifth skipper to manage 25 consecutive seasons in the Majors, joining Connie Mack, John McGraw, Tony La Russa and Sparky Anderson.
"You understand just the grind and the toll of a professional season," Posey said. "To do it as long as he's done it and to remain as passionate in the desire to win, year in and year out, I think is what I appreciate."
Jeff Samardzija said he believes Bochy is part of a "dying breed" of managers, particularly given the way the job has evolved in recent years with the advent of analytics and data-driven front offices.
"Unfortunately after this, you're going to have 30 puppets out there giving you cliche answers, and it's a shame because Bochy isn't that," Samardzija said. "He's a person. He's got great stories. He's a motivator. And on top of all that, he loves his kids. He doesn't just look at them as pieces. He looks at them as people, and he really appreciates the work you do."
Bochy said he was humbled by the flood of messages he received from people around baseball after he announced on Monday his intention to retire.
"By the time I got to my office, the phone had blown up completely and kept going until late at night and even today," Bochy said. "I'm very appreciative of all those messages and kind words. I didn't see that coming, really, but I've heard from about everybody."
Shark progressing
Samardzija was among the Giants pitchers who threw their first rounds of live batting practice on Tuesday. It marked his first time facing hitters since August, when he made a rehab start for Double-A Richmond in his final attempt to come back from right shoulder inflammation last year.
Samardzija threw all of his pitches during the 25-pitch session and said everything went well.
"I feel good," Samardzija said, "No pain, no restrictions. Just kind of need more work. Need to shake off all those cobwebs from last year of creating different things to try to pitch while you don't feel good. I'm just getting back to throwing how I threw when I felt good."
Cueto takes big step
Johnny Cueto also reached a notable milestone on Tuesday, as he was cleared to begin throwing for the first time since undergoing Tommy John surgery in August. The right-hander threw from 45 feet and reported no issues.
👀 #SFGSpring pic.twitter.com/WTpM3h0L6Y

— San Francisco Giants (@SFGiants) February 19, 2019
Worth noting
• Madison Bumgarner, Dereck Rodríguez, Chris Stratton, Ty Blach and Steven Okert also threw live batting practice on Tuesday. Bochy said the Giants hitters in the opening group decided to send up top prospect Joey Bart to face Bumgarner first.
"They wanted to make sure Bum wasn't going to throw one way in on the first pitch," Bochy said. "So they put the kid up there."
• Left-hander Josh Osich, who was designated for assignment last week, was claimed off waivers by the Orioles on Tuesday.
Maria Guardado covers the Giants for MLB.com. She previously covered the Angels from 2017-18. Follow her on Twitter.