Posey sits vs. Angels with back stiffness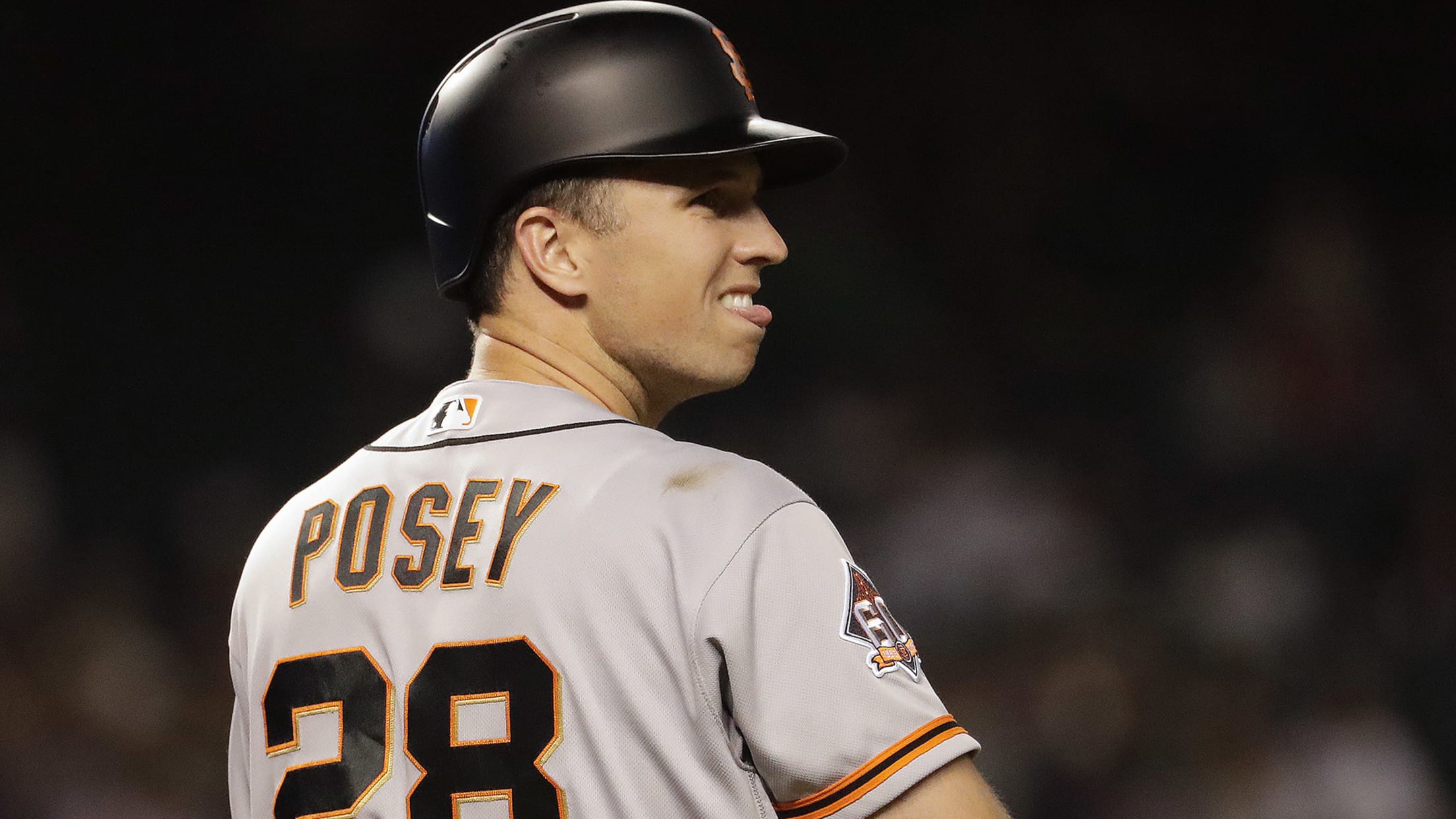 San Francisco Giants catcher Buster Posey hits against the Arizona Diamondbacks during the first inning of a baseball game Thursday, April 19, 2018, in Phoenix. (AP Photo/Matt York) (Matt York/AP)
ANAHEIM -- The Giants announced that Buster Posey was a late scratch Saturday due to back stiffness, replacing him in the lineup against the Angels with Pablo Sandoval.Posey was scheduled to be the Giants' designated hitter for the interleague game in an American League Park. Andrew McCutchen was the Giants'
ANAHEIM -- The Giants announced that Buster Posey was a late scratch Saturday due to back stiffness, replacing him in the lineup against the Angels with Pablo Sandoval.
Posey was scheduled to be the Giants' designated hitter for the interleague game in an American League Park. Andrew McCutchen was the Giants' DH on Friday and delivered a three-run home run.
Posey, who was previously reported to be dealing with a thumb issue, has gone 2-for-24 (.087) in his past six games, with a .125 on-base percentage. Posey was 0-for-4 in the series opener at Anaheim on Friday.
Since April 9, Sandoval has started just one game, going 0-for-3 at Arizona on Tuesday. The veteran is just 4-for-21 (.190) this season with a .261 on-base percentage.
Manager Bruce Bochy had targeted Sandoval for a probable start in Sunday's series finale against the Angels and possibly at the DH spot.
The severity of Posey's injury was not immediately known. Sandoval remained in the cleanup spot that Posey had previously occupied.
Doug Padilla is a contributor to MLB.com.