Buxton remains sidelined with toe injury
Migraine issue has subsided, but CF out after fouling ball off left foot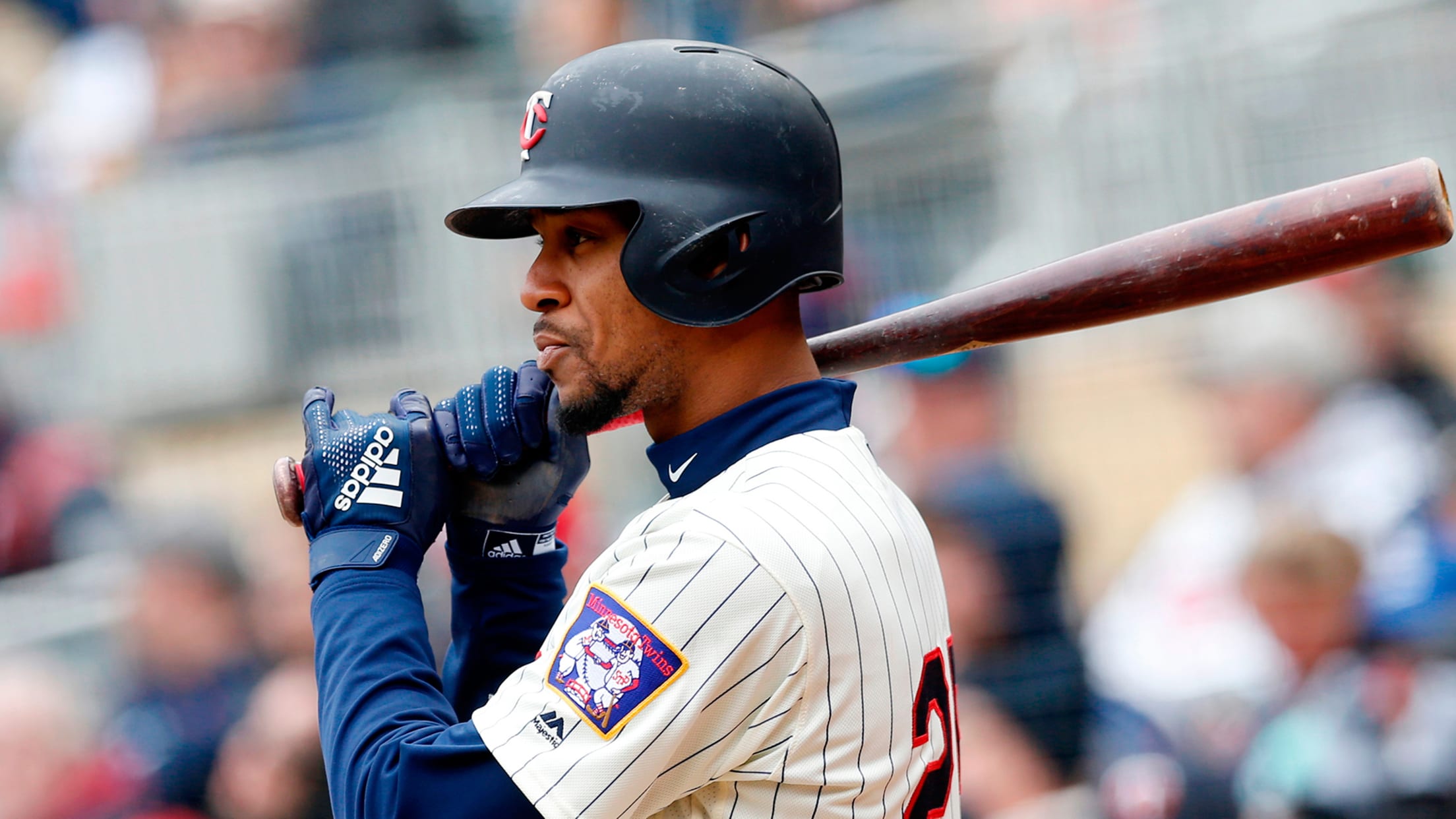 NEW YORK -- Twins center fielder Byron Buxton remains sidelined after fouling a ball off his left foot on Sunday. He hit off a tee on Wednesday, but he didn't feel good enough to play in an extended spring camp game.Buxton underwent a procedure where a drill was inserted into
NEW YORK -- Twins center fielder Byron Buxton remains sidelined after fouling a ball off his left foot on Sunday. He hit off a tee on Wednesday, but he didn't feel good enough to play in an extended spring camp game.
Buxton underwent a procedure where a drill was inserted into his left big toenail to relieve pressure in his toe, but he remains sore and is day to day. He's on the 10-day disabled list with migraines, but that issue has subsided.
Buxton became eligible to return on Wednesday, but he's not likely to return until this weekend at the earliest. <p?> As manager Paul Molitor noted, Buxton hasn't played with the Twins since April 12, as the club had three straight postponed games before their two-game series in Puerto Rico that Buxton missed with migraines. He played in a rehab game with Class A Advanced Fort Myers on Sunday, going 0-for-4. </p?>
The Twins have struggled without Buxton, as they entered Wednesday in the midst of a five-game losing streak. Molitor said Buxton's importance to the team means they could push him to return soon instead of going through a lengthy rehab assignment to get at-bats.
"Once his feet are ready to play, I'm not going to be worried about how they're going to work," Molitor said. "It's one of those questions where more at-bats would probably be better, but there's something about his presence being here. Him patrolling center field has value, and he's unique in that way. We might have a little bit more of a desire to get him back sooner than later. I think everyone feels a little void when he's not around."
UMPS CARE charity auction
Major League Baseball umpires are offering more than 300 items that include priceless autographed sports memorabilia, one-of-a-kind VIP experiences and upgraded ticket packages during its 10th annual UMPS CARE Charities Online Auction. The auction is currently underway at mlb.com/UmpsCare and closes at 9 p.m. CT on Monday. Some of the items up for bid include signed bats, cleats, jerseys, photos and baseballs from some of the biggest stars in baseball. There are also opportunities to watch batting practice up close on the field at many MLB ballparks, hotel stays with game tickets, opportunities to have lunch with an MLB umpire, suites and tickets from Minor League Baseball clubs, golf foursomes and more.
All proceeds support UMPS CARE Charities youth programs to provide MLB experiences for children awaiting adoption, Build-A-Bear Workshop experiences for hospitalized children coping with serious illnesses, college scholarships for deserving young adults who were adopted as children and financial assistance for families in need.
"Each year, thanks to the support from our friends in Major League Baseball and throughout the sports world, we get some fantastic items for our auction, and this year is no exception," said Gary Darling, former MLB umpire and board president for UMPS CARE Charities. "This is the biggest fundraising initiative that we have to help so many children in need, and we can't thank everyone enough for all of the support. Please tell all of your friends, bid early and bid often to help this great cause."