Wilson shifts focus to auto racing, dealerships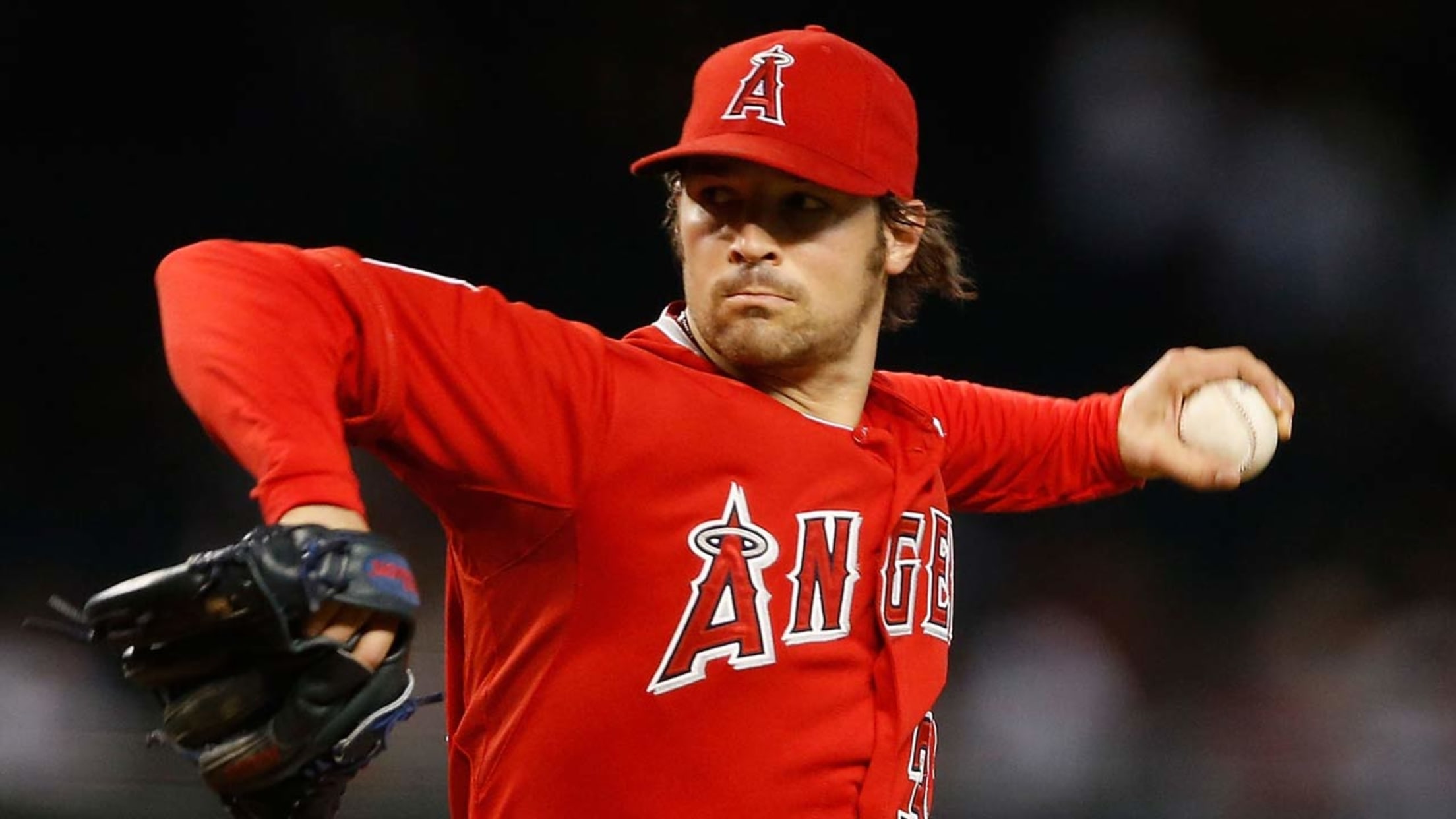 C.J. Wilson pitched 11 seasons in the Majors for Texas and the Angels. (Getty)
Former Angels left-hander Christopher Wilson is shifting his focus from the mound to the track.In an interview with CBS Sports Radio on Thursday, Wilson said that he's decided to move into racing and running car dealerships full-time, though he did not rule out a possible return to baseball.Wilson, 36, recently
Former Angels left-hander Christopher Wilson is shifting his focus from the mound to the track.
In an interview with CBS Sports Radio on Thursday, Wilson said that he's decided to move into racing and running car dealerships full-time, though he did not rule out a possible return to baseball.
Wilson, 36, recently purchased BMW, Audi and Porsche dealerships in Fresno, Calif., and also owns C.J. Wilson Racing, a sports car team that competes in multiple racing series throughout North America.
"I decided that it was the time to make the jump to commit fully to that," Wilson told the Doug Gottlieb Show. "I still keep myself in shape, I'm still working out and all that stuff, I just tell everybody that I signed with C.J. Wilson Racing instead of signing with a baseball team."
Asked directly if he will pitch again in the Majors, Wilson said, "I don't know. If the situation was right, maybe. But I think at this point right now, I'm here at the dealership, I'm working out, I'm racing. I'm focused on that. That's the most attractive offer I had, was to race this year. If somebody came along this offseason and said, 'What we really need is someone crafty with good hair,' then maybe that would change."
Wilson, who has been racing for 10 years, added that he plans to race Porsches in the GT3 Cup Series this year. He said his ultimate ambition as a driver is to compete in the 24 Hours of Le Mans, the prestigious endurance race in France.
Due to a shoulder injury, Wilson didn't throw a single pitch in 2016, the final season of the five-year, $77.5 million deal he signed with the Angels in December 2011. His last appearance in the Majors came in July 2015.
In 11 Major League seasons between the Rangers and the Angels, Wilson went 94-70 with a 3.74 ERA and also pitched in two World Series with Texas.
Maria Guardado covers the Angels for MLB.com.