TODAY ONLY: $5 ticket flash sale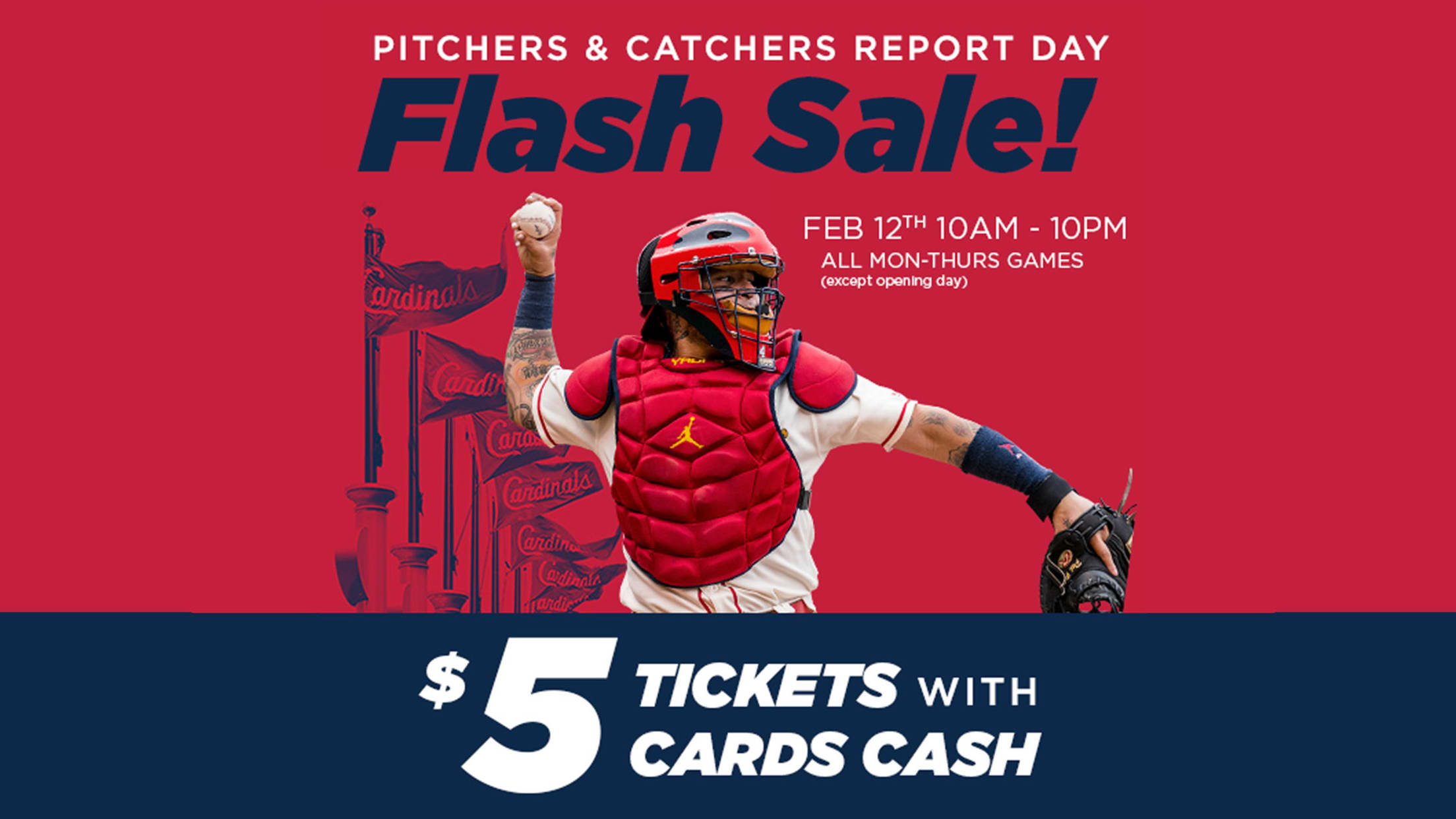 Spring Training is here. Pitchers and catchers officially report in Jupiter, Fla., and we're celebrating the return of Cardinals baseball with an unreal deal. On Tuesday, Feb. 11, 2019, from 10 a.m. CT until 10 p.m. CT, $5 tickets are available for all Monday through Thursday games (except Opening Day) in
Spring Training is here. Pitchers and catchers officially report in Jupiter, Fla., and we're celebrating the return of Cardinals baseball with an unreal deal.
On Tuesday, Feb. 11, 2019, from 10 a.m. CT until 10 p.m. CT, $5 tickets are available for all Monday through Thursday games (except Opening Day) in 2019. Get them right now at cardinals.com.
Plus, every $5 ticket will include $5 in Cards Cash that can be used at that game. Catch great matchups against the Dodgers, Cubs, Giants, Brewers and many more.