Cardinals Arizona Fall League updates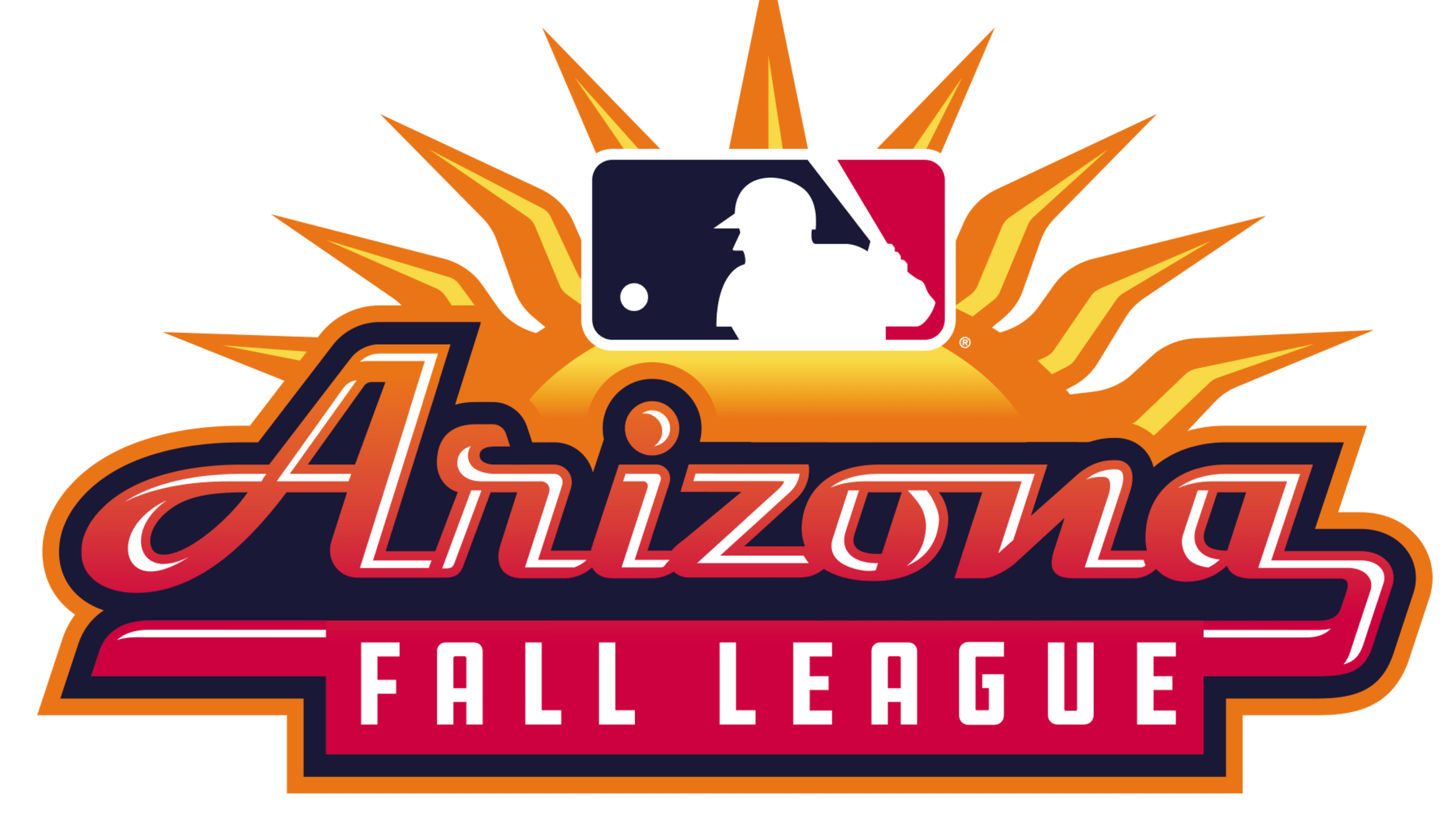 Eight Cards prospects are playing for the Glendale Desert Dogs in the 2019 Arizona Fall League: Third baseman Elehuris Montero (No. 4), catcher Ivan Herrera (No. 6), right-hander Griffin Roberts (No. 19), outfielder Conner Capel (No. 24), right-hander Seth Elledge (No. 25), shortstop Kramer Robertson, right-hander Roel Ramirez and right-hander
Eight Cards prospects are playing for the Glendale Desert Dogs in the 2019 Arizona Fall League: Third baseman Elehuris Montero (No. 4), catcher Ivan Herrera (No. 6), right-hander Griffin Roberts (No. 19), outfielder Conner Capel (No. 24), right-hander Seth Elledge (No. 25), shortstop Kramer Robertson, right-hander Roel Ramirez and right-hander Kodi Whitley.
AFL news and video | Cardinals Top 30 Prospects
Here's a day-by-day look at how St. Louis' AFL contingent is faring:
Oct. 16: Glendale 8, Surprise 4
Conner Capel was the lone Cardinals prospect to play on Wednesday night for Glendale, but he represented well. The left fielder hit seventh and went 2-for-3 with a double, an RBI and a run scored in the Desert Dogs' 8-4 win against Surprise. It was his second double and fourth RBI of the fall.
Oct. 15: Glendale 4, Mesa 3
Third baseman Elehuris Montero was the only Cardinals prospect to see action on Tuesday and the corner infielder hit sixth for Glendale. He doubled to left in the fourth, then singled the other way in the sixth to finish 2-for-3. It was his second double and third extra-base hit of his Fall League season.
Oct. 14: Glendale 9, Mesa 5
Catcher Ivan Herrera went 1-for-4 with a pair of RBIs for Glendale in their 9-5 win on Monday, including an RBI single. The 19-year-old is holding his own in the AFL and is coming off a season where he hit .284 with nine home runs and a .779 OPS between Class A Peoria and Class A Advanced Palm Beach. Right fielder Conner Capel, batting right behind Herrera, went 1-for-3 with an RBI and a walk.
Cardinals pitchers handled the seventh and eighth innings, starting with one frame from Roel Ramirez, who picked up the win. Ramirez allowed one unearned run to score after an inherited runner advanced on a throwing error, but otherwise held Mesa hitless with one strikeout to lower his Arizona Fall League ERA to 1.08. Kodi Whitley pitched the eighth and allowed one run on two hits, including a solo homer, with one strikeout.
Oct. 13: Scheduled day off for all Arizona Fall League teams.
Oct. 12: East 4, West 2
Here's how every player performed in the Fall Stars Game. More »
Oct. 11: Peoria 8, Glendale 3
Kramer Robertson was at the mercy of a bright sky while playing second base Friday. He dropped a sky-high popup in the second, before ending the third by securing a similarly high fly ball. His grab drew raucous applause from the crowd, which led the 2017 fourth-round pick to come back out for a curtain call. He wasn't done there, as he also made a sliding grab on a liner to right that saved a run in the fourth. He also went 1-for-3, driving in a run in the second with a single and plating another run with an RBI groundout in the fourth. Elehuris Montero and Conner Capel both failed to collect a hit from the fifth and sixth spots, respectively, in the order. Montero drew another walk, his fourth in the past two games and eighth in 10 contests for Glendale.
Oct. 10: Glendale 5, Peoria 2
Griffin Roberts got the start for the Desert Dogs on Thursday, and the right-hander delivered a strong performance, with his only blemish coming from a solo home run in the third. He finished with four strikeouts across his four frames, escaping a first and third jam with no outs in the fourth without yielding a run. Through four AFL starts, Roberts has totaled 18 strikeouts in 14 2/3 innings, a stark divergence from his 2019 regular-season numbers, where he struck out just 36 batters in 65 2/3 frames at Class A Advanced Palm Beach.
Oct. 9: Salt River 6, Glendale 2
Elehuris Montero went 0-for-1 but recorded three walks in Glendale's loss against Salt River. Catcher Ivan Herrera also walked three times and laced a two-out double with a 107-mph exit velocity down the left-field line in the ninth to finish 1-for-1. The 19-year-old is batting .300 in the Fall League. Conner Capel went 0-for-3 with a pair of strikeouts. Seth Elledge tossed a scoreless frame with two strikeouts as he extended his AFL scoreless streak to seven innings (six games).
Oct. 8: Salt River 11, Glendale 10
Roel Ramirez worked around a hit and a walk to lock down a scoreless eighth inning. Five of his six appearances in Arizona have resulted in blank frames. Kodi Whitley was stuck with a hard-luck loss as he gave up just one unearned run (the automatic placement runner) in the 10th inning. Whitley threw two innings, struck out one and didn't give up a hit. Elehuris Montero entered the game as a pinch-hitter and put together his second multihit performance of the AFL. Montero finished 2-for-4 and is now hitting .214. Conner Capel has struggled at the plate for Glendale, but got something going Tuesday. Not only did Capel have his first multihit game of the AFL, but he collected a trio of hits -- including a double -- and is batting .229 after his 3-for-5 night.
Oct. 7: Scheduled day off for all Arizona Fall League teams.
Oct. 6: Scottsdale 6, Glendale 5
Third baseman Elehuris Montero went 1-for-5 in Sunday's matchup against Scottsdale, singling and notching a two-out RBI in the loss. Conner Capel went 0-for-4 with a walk and a run scored.
Oct. 5: Glendale 2, Surprise 0
Elehuris Montero, Ivan Herrera and Conner Capel were all held hitless on Saturday as they combined to go 0-for-10 in Glendale's win over Surprise. Herrera, the Cardinals' No. 6 prospect and the second-youngest player in this year's Fall League, has fared the best of the group so far, batting .263 in five games for the Desert Dogs.
Oct. 4: Glendale 7, Surprise 6
Griffin Roberts dazzled during his four innings on the hill, racking up five strikeouts, ending his start on back-to-back punchouts. The Cardinals' No. 19 prospect yielded just two hits and one walk, rebounding for his second scoreless outing in the Fall League after a bumpy appearance his previous time out. Seth Elledge picked up the save, allowing two hits and an earned run before escaping a two runners on, one out situation in the 11th. He has yet to allow an unearned run over his first six AFL innings, having racked up nine strikeouts in that span. Roel Ramirez and Kodi Whitley posted back-to-back 1-2-3 frames in relief for Glendale, with Ramirez lowering his AFL ERA to 1.42 through his first five appearances, while Whitley has yet to allow a run over his first five. Kramer Robertson batted leadoff in his third appearance with Glendale, opening the contest with a triple before eventually scoring. He finished 1-for-4, collecting his second AFL RBI with a fielder's choice in the 10th.
Oct. 3: Scheduled off day for all Arizona Fall League teams
Oct. 2: Peoria 2, Glendale 0
Elehuris Montero paced Glendale's offense on Wednesday, with two of the team's five total hits in the matchup against the Javelinas, also adding the only extra-base hit for the Desert Dogs with his first triple of the fall season. St. Louis' No. 4 prospect went 2-for-3 with a walk and a strikeout while seeing action at third base. Cardinals' No. 6 prospect Ivan Herrera added a knock in a 1-for-4 day, while No. 24 prospect Conner Capel also went 1-for-4 against Peoria.
Oct. 1: Mesa 4, Salt River 0
As the right fielder for Glendale, Connor Capel batted 1-for-4 with a strikeout and was caught stealing. Seth Elledge recorded a solid ninth inning for the Desert Dogs, allowing one hit and striking out two in a scoreless appearance.
Sept. 30: Scheduled day off for all Arizona Fall League teams.
Sept. 29: Salt River 4, Glendale 3
Kodi Whitley entered in the top of the ninth and struck out the first batter he faced on his way to a solid inning of work. He gave up a one-out double, but rebounded to retire the next two batters in order, the last of which by strikeout. He has not allowed a run in four innings and has recorded six strikeouts during that span.
Sept. 28: Peoria 9, Glendale 4
Ivan Herrera knocked in a run with a single in his 1-for-3 day. The backstop also caught Julio Rodriguez stealing second base. Conner Capel finished 1-for-4, and Elehuris Montero struck out four times in an 0-for-5 performance. Roel Ramirez locked down the Desert Dogs' final four outs, three of which came on strikeouts, in a scoreless appearance.
Sept. 27: Peoria 5, Glendale 2
Right-hander Griffin Roberts set the tone for a shaky 3 2/3-inning outing by failing to record an out before two runs scored, though one batter reached on an error. By the end of the first inning, he'd allowed four of five runs against his line on the night (four earned). The Wake Forest product surrendered seven hits, two of which came in the fourth inning, leading to his exit. Seth Elledge pitched the ninth for Glendale, allowing a hit but striking out two in a scoreless, walkless frame.
Conner Capel was hitless in four at-bats, striking out twice. Kramer Robertson did not record a hit in three at-bats, but he did drive in one of the Desert Dogs' two runs via a groundout in the fifth inning.
Sept. 24: Glendale 5, Salt River 4
Right-hander Roel Ramirez allowed a pair of doubles in the eighth inning, finishing his lone frame on the mound with a run allowed but also a pair of strikeouts. Kodi Whitley slammed the door shut for the save, striking out two batters while allowing only a single in a scoreless ninth inning.
Elehuris Montero was hit by a pitch in his first at-bat, then came around to score on a single. After that, he went 0-for-3 with two strikeouts.
Sept. 25: Salt River 8, Glendale 4, postponed due to lightning
Cardinals No. 24 prospect Conner Capel and Elehuris Montero (No. 4) hit back-to-back RBI doubles in the third inning to put Glendale on the board. They both finished 1-for-2 with one run and one RBI in the Desert Dogs' game against Salt River, which was called off in the fifth inning due to lightning. Ivan Herrera (No. 6), a 19-year-old catcher, struck out looking in both of his at-bats but impressed behind the plate with his blocking skills and threw out one of two attempted basestealers.
Sept. 24: Glendale 7, Mexicali 2
Center fielder Conner Capel batted sixth for Glendale on Tuesday night and went 1-for-4 with his first RBI of the AFL season. On the mound, right-hander Seth Elledge made his second AFL appearance and pitched a clean inning, striking out two. Over 67 2/3 innings split between Double-A and Triple-A this season, Elledge posted a 4.26 ERA with 75 strikeouts.
Sept. 23: Scheduled day off for all Arizona Fall League teams.
Sept. 22: Mesa 7, Glendale 6
Roel Ramirez opened the game for Glendale and allowed only two hits over two frames, striking out three. The 24-year-old was a 2013 Draft pick of the Tampa Bay Rays and acquired by the Cardinals in the Tommy Pham trade. Conor Capel went 1-for-4 with a run scored while batting third and playing left field. Kramer Robertson led off for Glendale and reached base via a single and a pair of walks. Ivan Herrera went 3-for-5 with a double and an RBI, both his first of the Fall League season. He was charged with a pair of passed balls behind the plate, however.
Sept. 21: Glendale 1, Scottsdale 0
No. 4 prospect Elehuris Montero played an instrumental part in Glendale picking up its first win of the AFL season on Saturday night. The 21-year-old third baseman served as the designated hitter and made his first AFL hit count, a one-out ground-rule double to right-center field. He came around to score the only run of the game on a double by the Dodgers' Omar Estevez. No. 24 prospect Connor Capel hit third and played center field, going 1-for-4 in the process and was thrown out trying to steal for the second time this fall. The 2016 fifth-round pick is 2-for-10 over three games. Kodi Whitley turned in his second straight strong relief outing of the fall. This time, he got the save after coming in to protect a 1-0 lead in the ninth, and was perfect, striking out one and getting two harmless fly-ball outs.
Sept. 20: Scottsdale 3, Glendale 2
No. 19 prospect Griffin Roberts is in the Fall League to make up for lost innings after missing the first couple of months of the 2019 campaign serving a 50-game suspension due to a second positive test for a drug of abuse. While he did give up six hits on Friday, the right-hander did put up three zeroes in the run column, allowing just one walk and striking out three. His secondary stuff was particularly effective and he threw a dozen breaking balls with a spin rate of 2,700 rpm or higher, with a high of 2,889 rpm. No. 25 prospect Seth Elledge was even more effective than his organization-mate. The right-hander allowed just one hit over his two innings, striking out two without walking a batter.
Sept. 19: Peoria 10, Glendale 3
It was not a good day for Cardinals hitting prospects at the plate on Thursday, as those in the Glendale lineup went a combined 0-for-9. No. 4 prospect Elehuris Montero went 0-for-2 with two walks and a run scored on Thursday. He also made a throwing error at third. Catcher Ivan Herrera went 0-for-4 with a strikeout, though he did throw out Red Sox prospect Marcus Wilson trying to steal. After a 1-for-3 AFL debut on Wednesday, No. 24 prospect Conner Capel went hitless in his three at-bats, adding a walk from the leadoff spot.
The two Cardinals relievers who entered Thursday's game had a bit more success. Right-hander Roel Ramirez, who reached Triple-A this year, pitched a scoreless fourth, allowing a hit but nothing else. Fellow righty Kodi Whitley, who began the year in the Florida State League but also finished it with Triple-A Memphis, gave up a hit in a scoreless inning, striking out one.
Sept. 18: Surprise 4, Glendale 2
Outfielder Conner Capel went 1-for-3 with a single for Glendale on Wednesday, but was then forced out at second during the next plate appearance. He also picked up an outfield assist, catching Travis Jones trying to turn a single to a double in the third inning. The 22-year-old Texas native finished the 2019 season with a .248 average and 11 home runs across 106 games for Double-A Springfield and Triple-A Memphis.