Cards hope to capitalize on having DH in lineup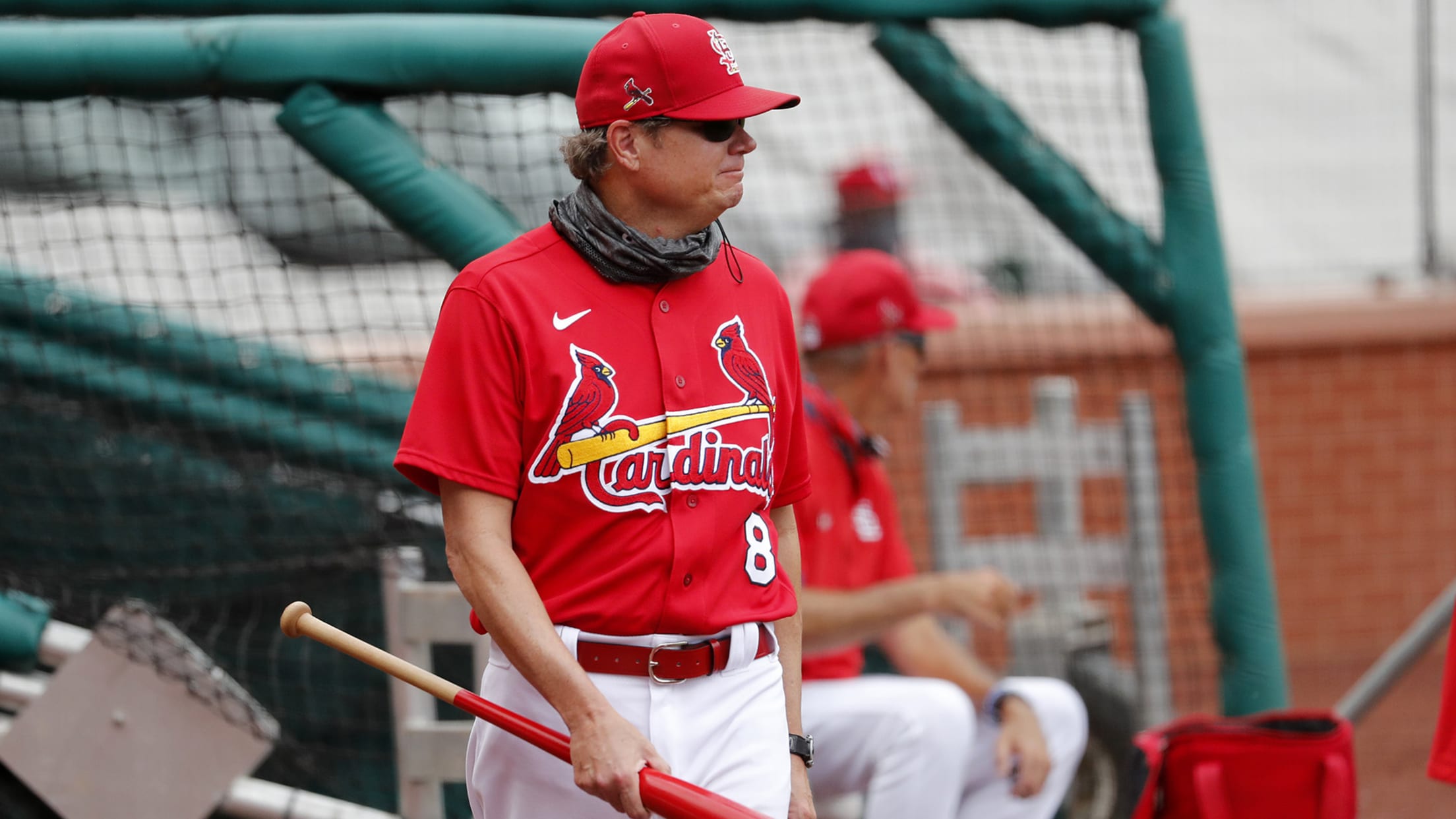 ST. LOUIS -- The biggest question for the Cardinals entering Spring Training in February was how to ignite an offense that ranked below average in almost every category last season and all but disappeared in their National League Championship Series loss to the Nationals. The question waited for them when
ST. LOUIS -- The biggest question for the Cardinals entering Spring Training in February was how to ignite an offense that ranked below average in almost every category last season and all but disappeared in their National League Championship Series loss to the Nationals.
The question waited for them when they returned to the field for Summer Camp, after the coronavirus pandemic caused a four-month pause. But now, there's one distinct change in the game that could help the Cardinals find the answer: the designated hitter.
The DH will be used in the National League for the first time during the 60-game 2020 regular season, as part of the health and safety protocols being put in place. Cardinals pitchers will miss swinging the bat, and one can argue about the pros and cons of the DH's arrival. But it's happening, and the Cards want to use it to their advantage.
"I don't want to over-advocate for the DH, because I know I work for the Cardinals and I know our fan base," president of baseball operations John Mozeliak said jokingly earlier this week. "But in a short season, it is something that is going to create some at-bats for others that wouldn't have happened usually."
The Cardinals' strategy for improving their offense is the same as it was all winter and spring: internal improvement. A bounce-back year from Matt Carpenter would play a role in this, as well as consistency from veteran bats like Paul Goldschmidt and Dexter Fowler. Breakout seasons from young players could also play a role, and for the first time, St. Louis will have an extra spot in the lineup to inject another strong bat.
How will the Cardinals use the DH? To start the season, expect to see some sort of rotation between regulars getting a day off their feet while keeping their bat in the lineup. For example, if shortstop Paul DeJong needs a day off, St. Louis won't have to take his bat out of the cleanup spot. The DH can also be a chance for backups to get more at-bats.
But it's also possible that the Cards' plan can change.
"I think somebody could grab it for the lion's share and take off with it," manager Mike Shildt said. "I think that's very possible. If it happened, that'd be great. Create that stability and that anchor in the lineup."
There are candidates who come to mind when Shildt says this. Carpenter is confident that the work he put in during the offseason will lead to a 2020 revival, and he seems open to the idea of taking over DH, if needed.
"It gives you the ability to have a little bit of a mental break, because you're not worried about defense, you can kind of solely focus on your approach at the plate," Carpenter said. "We'll see how it plays out. And I think [Shildt] would be the first to say sometimes that might not end up being how it is anyway. One of those guys might just -- myself -- might just fall into that role and stay with it."
Another big unanswered question leaving Florida back in March was how the Cardinals were going to find playing time for Tommy Edman after his breakout season. The switch-hitter led the team with an .850 OPS last season, and the DH is an opportunity to get Edman in more games. His versatility around the field could allow him to take over third base full time if Carpenter moves to DH. Or Edman can bounce around the field -- he's prepared to play every position expect first base and catcher -- and make starts in place of a regular who gets a day off or a game at DH.
In February, the Cardinals signed versatile defender Brad Miller. He wasn't the big offensive acquisition some expected, but he showed a pop in his bat last season, so the left-handed hitter has emerged as a potential DH candidate. After seven years in the American League, Miller was traded to the Phillies last season and hit 12 homers with a .610 slugging percentage and .941 OPS in 66 games. Against right-handers, he slugged .600 in 135 at-bats.
The question of who will start in left field has been narrowed since spring, but not answered, and the two front-runners, Tyler O'Neill and Lane Thomas, can show what they have before the Cardinals turn to top prospect Dylan Carlson or other outfield candidates. If St. Louis wants to get both in the same lineup, it can use the DH.
Thomas is considered a strong defender, so O'Neill is the more appealing DH candidate in that scenario. The Cardinals want to see if the power O'Neill showed in the Minors translates to the Majors, and everyday at-bats, even in a shorter season, are one way to find out.
Regardless of who ends up at DH, the Cardinals will try to use the role to ignite their offense after a quiet end to last season.
"It comes down to the [number] of players we can have fill in the DH, fill in different spots," leadoff hitter Kolten Wong said. "It's going to give us a lot more flexibility coming into the season."