Cards host annual golf event to benefit RBI
Team alumni, Olympic legend Joyner-Kersee among attendees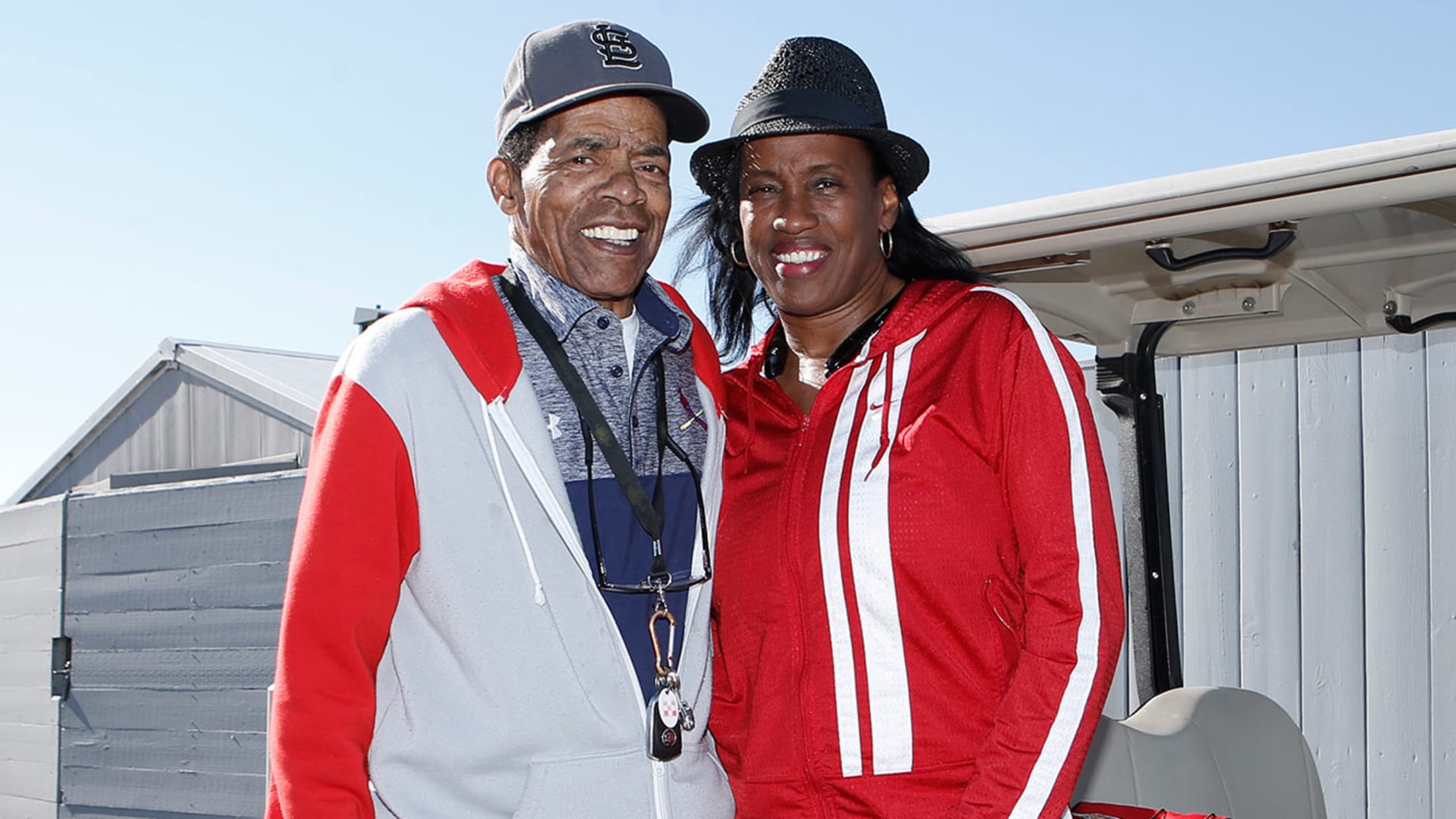 Former Cardinal Ted Savage and Olympic gold medalist Jackie Joyner-Kersee played in Tuesday's event. (Billy Hurst/St. Louis Cardinals)
ST. LOUIS -- For 28 years, Cardinals alumni, players, local celebrities and fans have gathered on a golf course for a very important cause. The purpose for their meeting every year is the Cardinals Care Ted Savage RBI Golf Classic, an annual event named for the former Cardinals outfielder that
ST. LOUIS -- For 28 years, Cardinals alumni, players, local celebrities and fans have gathered on a golf course for a very important cause. The purpose for their meeting every year is the Cardinals Care Ted Savage RBI Golf Classic, an annual event named for the former Cardinals outfielder that raises money for the Reviving Baseball in Inner Cities (RBI) Program.
This year's tournament took place on Tuesday at the Norman K. Probstein Golf Course in Forest Park, Mo. About 200 participants broke off in groups of four to play golf in support of the great cause.
"Ted has been a very important person in our organization, an ambassador for not only baseball, but for the Cardinals, and he worked really hard to get this tournament started and to keep it going. Just literally him going out on his own and asking people to donate and participate," Michael Hall, Cardinals vice president of community relations and the executive director of Cardinals Care, said. "Our mission is caring for kids. It's right in our wheelhouse, so we feel it's important to support."
Many Cardinals alumni participated in the event, including Mike Tyson and Bernard Gilkey. Also at the event showing her support was Olympic gold medalist Jackie Joyner-Kersee, a longtime friend of Savage's.
The Classic benefits the Mathews-Dickey Boy's & Girl's Club through RBI, a Major League Baseball youth outreach program designed to increase participation in baseball among underserved youth, encourage academic achievement and preparation, promote greater inclusion of minorities into the game and teach the value of teamwork.
"Baseball was the number one sport for me when I was growing up, and kids need to be out doing something instead of doing nothing and getting into trouble," Savage said. "Baseball helps keep them out of trouble, and every now and then, one of them makes it to the big leagues and they come back and help. It's just the thing to do."
Promoting baseball in the community and especially the inner city is important to many who have participated in baseball and other sports throughout their lives. Giving children throughout the St. Louis region the opportunity to play sports opens the door to so much more.
"[Baseball] was always instilled in me growing up, getting out into the community, playing and making lifelong friendships and things like that," Gilkey said. "It's just great. Sports is just a great way to communicate and advocate for yourself and get out there in the world."
Amid the fun and competition of the event, the message on everyone's mind was the importance of giving kids the opportunity to play baseball and benefit from being involved in sports.
"I think sports teaches us a lot about discipline, character, working hard, being committed and perseverance," Joyner-Kersee said. "Through sports you're able to experience a lot of emotional ups and downs, but it's how you deal with it that tests your character. It teaches you how to balance, how to juggle and trying to be the best that you can be."
Alaina Getzenberg is a reporter for MLB.com based in St. Louis.