Maness, Pena feeling good in recovery process
Pitcher to throw 'pen sessions in coming days; catcher headed to rehab stint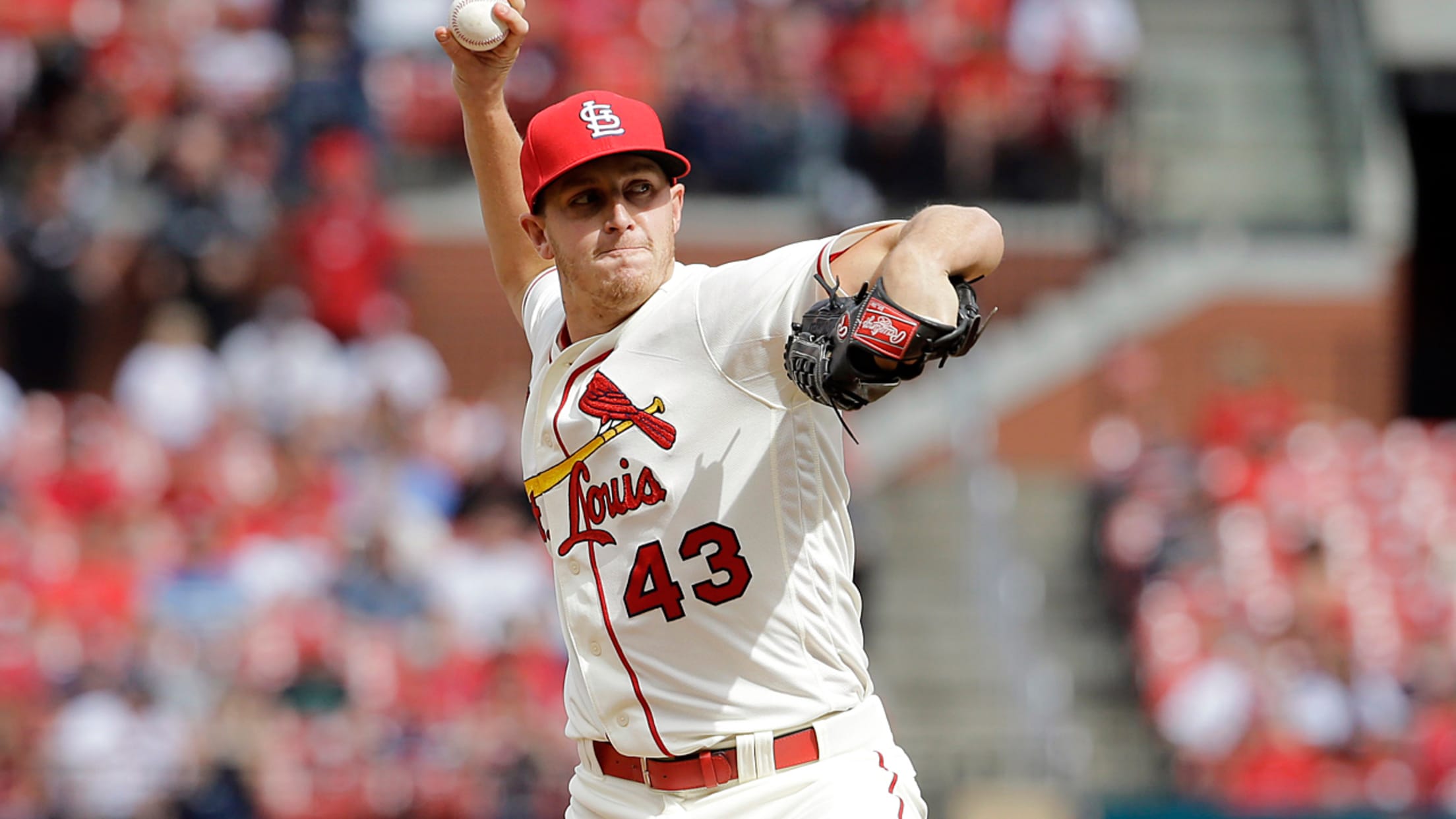 Seth Maness is scheduled to throw bullpen sessions Saturday and Monday. (AP)
ST. LOUIS -- Cardinals relief pitcher Seth Maness and catcher Brayan Pena are moving ahead in their rehab. Maness has been sidelined by right elbow inflammation, while Pena is working his way back from left knee surgery.Maness is working toward a rehab assignment and began throwing during the Cardinals' most
ST. LOUIS -- Cardinals relief pitcher Seth Maness and catcher Brayan Pena are moving ahead in their rehab. Maness has been sidelined by right elbow inflammation, while Pena is working his way back from left knee surgery.
Maness is working toward a rehab assignment and began throwing during the Cardinals' most recent road trip. He plans on throwing bullpen sessions Saturday and Monday.
"The pain I was feeling is gone, and that's a good place to start," Maness said. "I can't really put a percentage on it, but it's a lot better than it was."
He went on the 15-day disabled list May 14, a day after the Cardinals announced he had been optioned to Triple-A Memphis. Before a doctor diagnosed him with elbow inflammation, Maness gave up 10 runs (nine earned) in 12 2/3 innings.
"The way it went down, I wanted to play," Maness said. "It was a weird thing. I felt like I could go, it just took me longer to get warmed up. I would wake up some mornings, and I wouldn't be able to extend my arm. I kept feeling like if I kept throwing, I could work through it. It was a good point where I was at to just re-evaluate because I tried most everything I thought I could."
Pena will begin his rehab stint at Double-A Springfield on Tuesday to build up endurance behind the plate. He'll also serve as the designated hitter in some games. He started the season on the DL after needing surgery to remove a loose particle of cartilage in his left knee. The injury stemmed from a slip in the dugout in Spring Training.
Cardinals general manager John Mozeliak said Friday the team will likely maximize Pena's rehab assignment, which can last up to 20 days. Pena has been hitting pitches up to 90 mph off a machine, and he caught Carlos Martinez's bullpen session Friday.
"Great test," he said after the bullpen. "Everything feels good. I'm not stiff at all, and [Martinez] liked what he saw, so that's good."
• The Cardinals announced their Minor League Player and Pitcher of the Month for May on Friday. Triple-A outfielder/first baseman David Washington and Class A pitcher Jake Woodford took home the honors.
Nick Krueger is a reporter for MLB.com based in St. Louis.