Cardinals won't bring back Lilliquist, Ilsley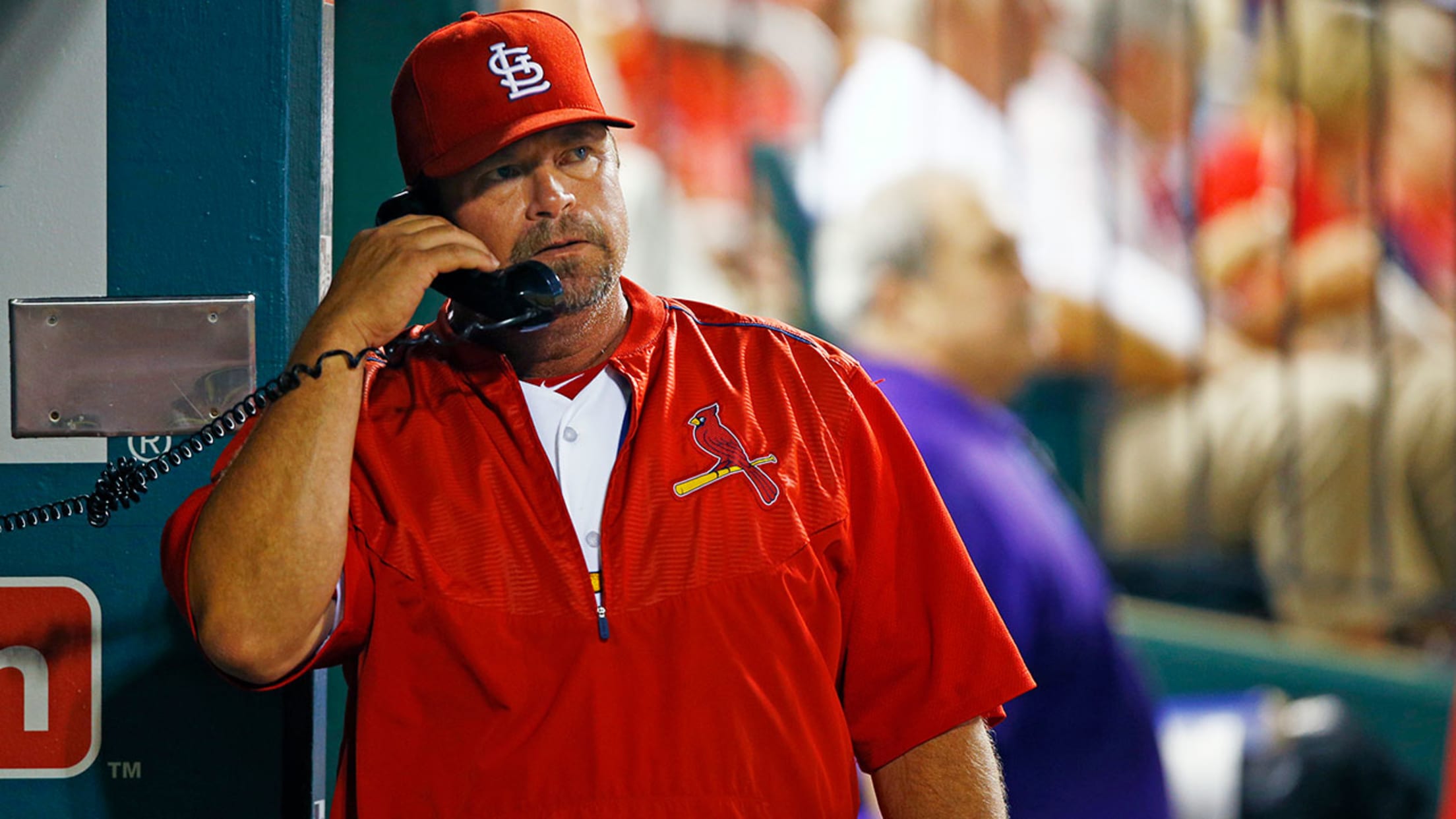 Derek Lilliquist spent 16 seasons with the Cardinals organization, the last six as Major League pitching coach. (AP/Billy Hurst)
ST. LOUIS -- Citing a desire to change philosophy and approach to managing a pitching staff, the Cardinals informed pitching coach Derek Lilliquist and bullpen coach Blaise Ilsley on Monday that their contracts would not be renewed for 2018.President of baseball operations John Mozeliak said he expects the rest of
ST. LOUIS -- Citing a desire to change philosophy and approach to managing a pitching staff, the Cardinals informed pitching coach Derek Lilliquist and bullpen coach Blaise Ilsley on Monday that their contracts would not be renewed for 2018.
President of baseball operations John Mozeliak said he expects the rest of manager Mike Matheny's staff to return next season. The exception to that is Ron "Pop" Warner, who stepped in as "quality control coach" when the organization underwent a midseason staff shakeup. Warner is likely to return to his previous role of assistant field coordinator.
Lilliquist spent 16 years in the organization, including the last six as the Major League pitching coach. Prior to joining the Cardinals as bullpen coach in 2011, Lilliquist served as a Minor League coach at various levels. Ilsley joined the organization in 2001 and ascended to the role of Major League bullpen coach in November 2012, following a five-year stint as the Triple-A pitching coach.
The Cardinals' search to replace both coaches begins immediately and will include sifting through internal and external options. Finding the right fits, however, won't be so much based upon where the candidates come from, but rather how they think about the job.
Mozeliak noted that the organization would like to employ a pitching coach who is more willing to utilize advanced metrics and data compiled by the baseball operations staff.
"I feel we're a very process-oriented organization," Mozeliak said. "And when you're thinking about where we are, and what we need to do moving forward, we felt that this was an opportunity to improve. Clearly, when you look back at the success of our pitching, it's been good. But I felt like the process was not ideal for future growth."
In terms of what that looks like in practice, Mozeliak said he'll be seeking individuals who "understand modern strategy, modern analytics and how we can leverage that to optimize our staff."
Finding a pitching coach who can work in better synchronization with Matheny is critical, too. In essence, the Cards view this hire as supplying Matheny with a coordinator of sorts.
The Cardinals were among a growing number of teams to utilize an eight-man bullpen for the majority of the season, a move that came out of a league-wide trend of starters not pitching as deeply into games. That has made in-game pitching decisions more complex and increasingly data-driven.
"When you're looking at pitch strategy and the modernization of the tools we have available to us, we need somebody that understands it, has interest in it, can communicate it and can teach it," Mozeliak said. "[General manager Michael] Girsch and his group and that team upstairs is something we want to be available, accessible, and -- candidly -- used."
After posting a Major-League low 2.94 ERA in 2015, the Cardinals' team ERA jumped to 4.08 in '16 and 4.01 in '17. Those represented the club's highest season ERAs since Matheny took over as manager.