Cards place Wong on DL with knee inflammation
Club recalls rookie right-hander Poncedeleon to open series vs. Reds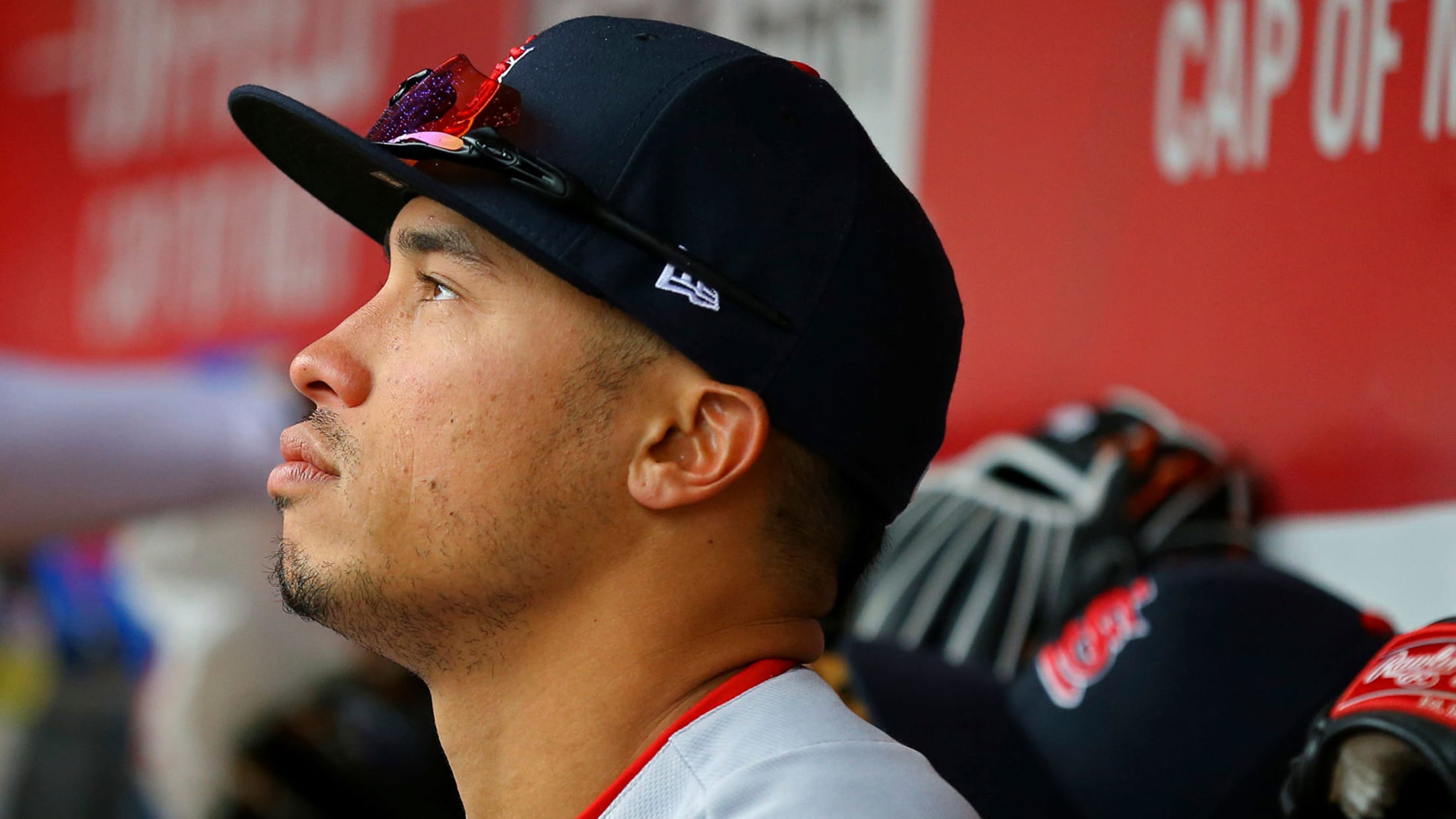 CINCINNATI -- A twinge felt while turning third base this weekend in Chicago has put a snag in Kolten Wong's season, but the Cardinals don't expect it to be a long-term one.St. Louis is hopeful it will be without Wong for only the minimum 10 days after placing the second
CINCINNATI -- A twinge felt while turning third base this weekend in Chicago has put a snag in Kolten Wong's season, but the Cardinals don't expect it to be a long-term one.
St. Louis is hopeful it will be without Wong for only the minimum 10 days after placing the second baseman on the disabled list Monday. Wong, who was in the midst of his most productive offensive stretch of the season, is suffering from inflammation in his left knee.
The move cleared a roster spot for Daniel Poncedeleon, who was set to make his Major League debut against the Reds on Monday night.
"Short-term, it's a concern, but long-term, we're very optimistic about what's going on," Cardinals interim manager Mike Shildt said of Wong, who flew with the team to Cincinnati, but returned to St. Louis on Monday to undergo treatment.
Shildt said Wong underwent an MRI that revealed no structural damage to his left knee, which he "hyperextended" while turning third base in Friday's 18-5 win over the Cubs. Wong finished that game and played all of the first game of Saturday's doubleheader, before sitting the final two games of the series.
"He was able to play through it, but it was lingering," Shildt said.
The injury comes at an inopportune time for Wong, whose bat caught fire in recent weeks. He has coupled elite defense with a .309/.350/.491 slash line in July, after hitting .189/.292/.321 over the season's first three months.
Wong ranks as one of baseball's best defenders at any position by a variety of metrics, and leads all MLB second basemen in Ultimate Zone Rating and Defensive Runs Saved (14).
"His defense has been beyond compare to this whole league, and analytically that stacks up as well," Shildt said.
Yairo Munoz figures to see the lion's share of playing time in Wong's absence, as he did at shortstop in place of Paul DeJong for a long stretch earlier this year. Greg Garcia earned the first assignment, however, starting at second Monday against right-hander Luis Castillo. Jedd Gyorko and Matt Carpenter could potentially see time at second as well, though the Cards prefer to keep Carpenter at third or first base.
Poncedeleon's assignment comes less than 15 months since having emergency brain surgery after being hit with a comebacker in the skull at Triple-A. He returned to the Memphis Redbirds' rotation this season and blossomed into one of the Pacific Coast League's top starters, going 9-3 with a 2.15 ERA in 18 games (17 starts).
"Over a year ago, he was dealing with a life-threatening situation," Shildt said. "His life wasn't a given. To come back from that and become a normal guy and to pitch and start in the big leagues, is pretty special."
C-MART UPDATE
The Cards are planning for Carlos Martinez to throw a side session this week to gauge whether or not he'll be available to return from the disabled list by the next homestand. On the DL with a mild right oblique strain, Martinez is eligible to return Monday against the Rockies.
GO GET 'EM ROOK
Poncedeleon's nod will be the first of three consecutive the Cards will give to rookie starters over the course of the three-game set in Cincinnati, with left-hander Austin Gomber (first career start) and righty Jack Flaherty set to start the final two games of the series. Per the Elias Sports Bureau, the last time the Cardinals started three rookie pitchers in one series was in the final series of the 1997 season, when Mike Busby, Matt Morris and Manny Aybar threw against the Cubs. The last time they'd done so before rosters expanded in September was August 7-9, 1959, when Bob Gibson, Ernie Broglio and Marshall Bridges earned three consecutive assignments against the Phillies.
SALSA KING
Carpenter's white-hot weekend not only netted him National League Player of the Week honors on Monday, but it slid the Cards' first basemen to the top of one particularly notable leaderboard. Carpenter entered play Monday with 4.2 Wins Above Replacement according to FanGraphs, tying him with Rockies third baseman Nolan Arenado as the league's most valuable player, at least by one metric. Coming off a stretch of six consecutive games with a home run, Carpenter's 4.2 WAR already eclipsed his single-season totals from 2017 (3.1) and 2016 (3.3). His career high of 7.2 comes from 2013, when Carpenter placed fourth in the National League Most Valuable Player voting.
"Carp has been an MVP-caliber player in this league, so it's not overly surprising that he's putting together a year that would look like that," Shildt said. "Is it surprising given his start? Maybe to the general public. But not to anybody in the clubhouse. Because we know his history and we know how he goes about things."