Saturday's top prospect performers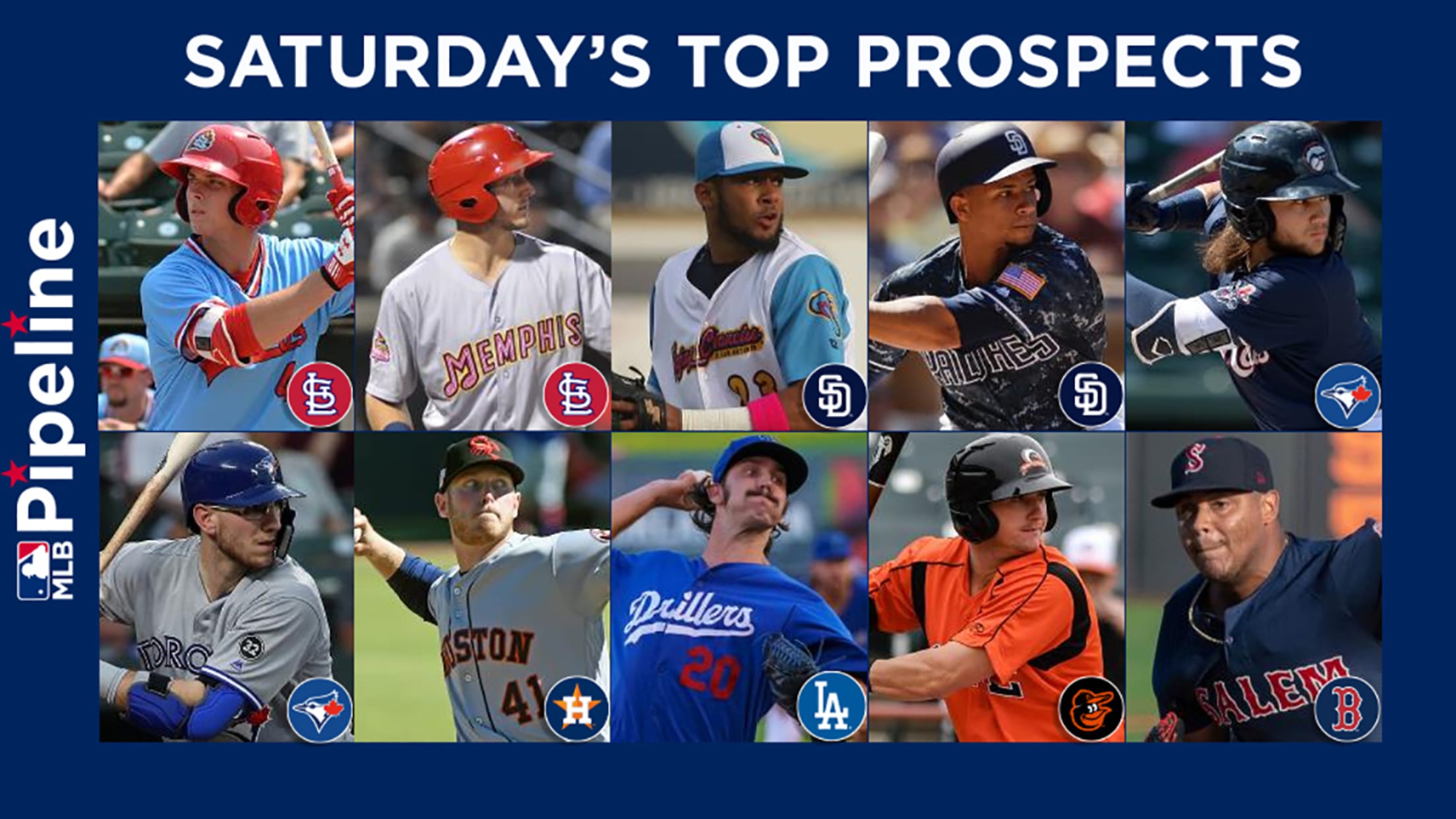 Cardinals' fans got an encouraging glimpse of the future on Saturday as four members of the Cardinals Top 30 Prospects list drove in runs in an 8-5 win over the Nationals. Nolan Gorman, the Cardinals' No. 2 prospect and first-round pick (19th overall) from the 2018 Draft, made his presence
Cardinals' fans got an encouraging glimpse of the future on Saturday as four members of the Cardinals Top 30 Prospects list drove in runs in an 8-5 win over the Nationals.
Nolan Gorman, the Cardinals' No. 2 prospect and first-round pick (19th overall) from the 2018 Draft, made his presence known as he crushed a solo homer, his first of the spring, in the seventh inning. Randy Arozarena (Cardinals' No. 16) went back-to-back with Gorman, hitting his first homer of the year as well.
While Gorman is just 1-for-5 in Spring Training, the 24-year-old Arozarena has received much more playing time and is hitting .346 (9-for-26).
The Cardinals' No. 3 prospect, Andrew Knizner, entered the game in the bottom of the eighth as a defensive replacement and made the most of his one at-bat in the ninth, blasting a three-run, go-ahead homer out to left.
Tommy Edman (Cardinals' No. 13) went 2-for-5 with a double and a triple to bring his Spring Training average to .300.
Here's how other top prospects performed on Saturday:
• No. 2 overall prospect Fernando Tatis Jr. (Padres' No. 1) snapped his 0-for-7 skid with his first three-hit performance of Spring Training. Tatis led off the game with a double, picked up an RBI single in his next at-bat and added another double to finish 3-for-4.
Across town playing for the other half of the Padres' split-squad, Francisco Mejia (Padres' No. 4, No. 26 overall) elevated his Spring Training average to .438 with a 2-for-3 performance and Josh Naylor (Padres' No. 11) hit his first homer of the spring, a two-run blast in the ninth.
• No. 11 overall prospect Bo Bichette (Blue Jays' No. 2) continued his strong spring with another multihit performance. Bichette reached base in all three of his plate appearances, finishing 2-for-2 with a double and a walk. Bichette is hitting .441 in Spring Training and is 5-for-8 over his past three games.
Danny Jansen (Blue Jays' No. 3, No. 65 overall) also came up big for the Blue Jays as he tripled and drove in two as part of a 3-for-4 afternoon.
• Astros' No. 6 prospect J.B. Bukauskas lowered his ERA to 0.90 with three solid innings against the Phillies. Bukauskas was charged with an unearned run, but was otherwise solid. The right-hander yielded a trio of hits and notched five strikeouts, bringing his Spring Training total to 13 over 10 innings.
Abraham Toro (Astros' No. 23) followed up Friday night's grand slam with another solid performance at the plate. Toro went 2-for-4 with a double and an RBI.
• Dodgers' No. 5 prospect Tony Gonsolin continues to baffle opposing hitters. The right-hander struck out one over three scoreless innings and still has a 0.00 ERA through nine Spring Training innings.
• Orioles' No. 4 prospect Austin Hays led off the eighth inning with his fifth homer of the spring. Hays went 1-for-4 and is hitting .351 in Spring Training.
• Red Sox No. 4 prospect Darwinzon Hernandez has been lights out in Spring Training and that trend continued as the lefty closed out Boston's win over Atlanta. Hernandez, who now has a 0.90 ERA in spring, struck out one and yielded two hits over two scoreless frames. Hernandez has held the opposition scoreless in four of his five Spring Training appearances.
• Tigers' No. 8 prospect Christin Stewart hit his third homer of spring as part of a multihit performance against the Pirates. Stewart hit a two-run blast in the fifth and later singled to finish 2-for-3 with three RBIs.
• Yankees' No. 19 prospect Thairo Estrada bumped his average up to .350 and showed off a bit of his solid speed with a pair of extra-base hits. The 23-year-old went 2-for-2 with a double and a triple and also scored a pair of runs.