Willis making smooth transition in return to staff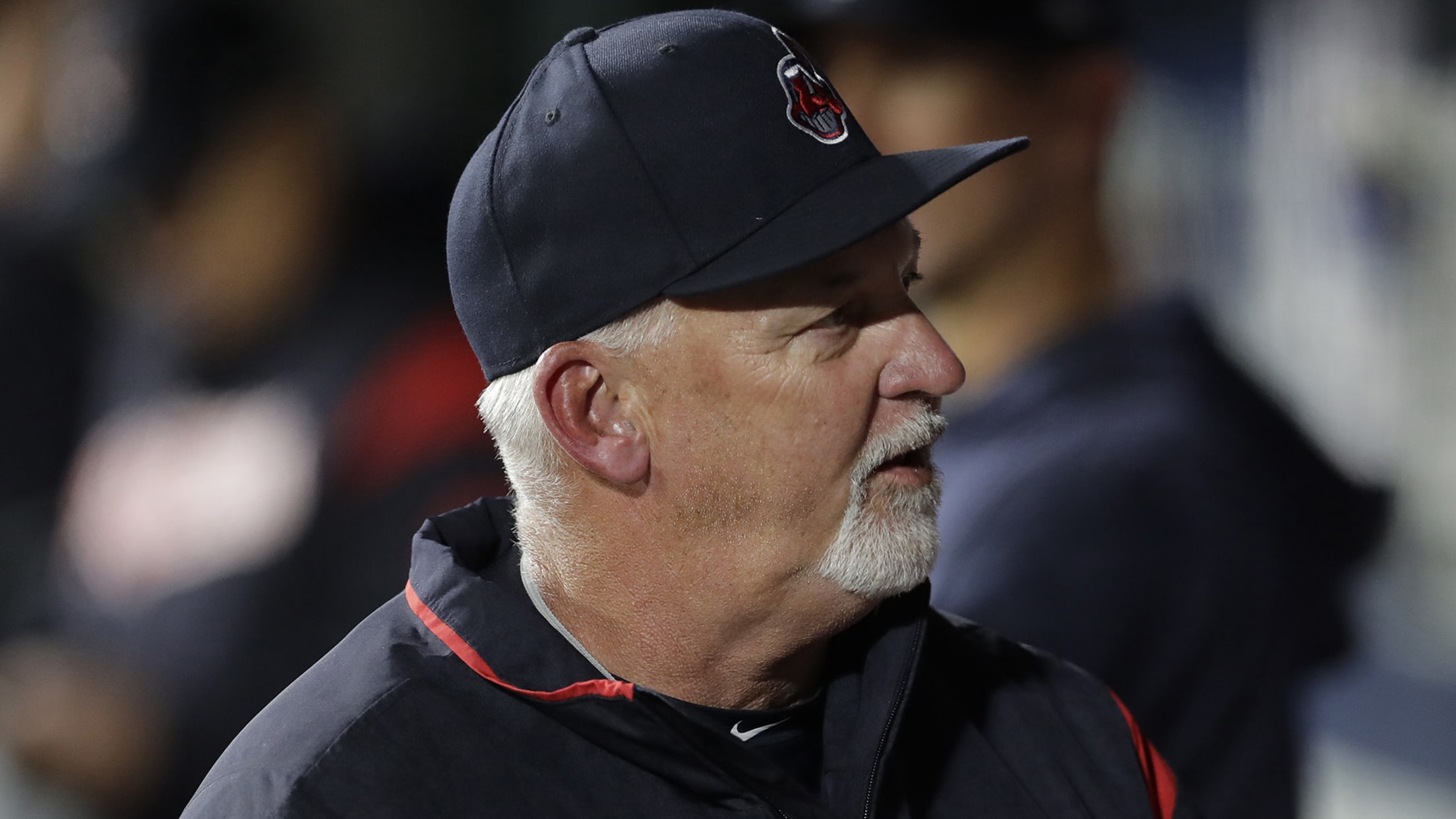 Carl Willis is in the first year of his second stint as the Indians' pitching coach. (AP) (Ted S. Warren/AP)
ANAHEIM -- Carl Willis typically likes to absorb a game from the bench in the dugout, but the Indians' pitching coach makes an exception at Angel Stadium, given the vantage point from the visitors' side. For Monday night's 6-0 win, Willis stood next to manager Terry Francona and enjoyed the
ANAHEIM -- Carl Willis typically likes to absorb a game from the bench in the dugout, but the Indians' pitching coach makes an exception at Angel Stadium, given the vantage point from the visitors' side. For Monday night's 6-0 win, Willis stood next to manager Terry Francona and enjoyed the dialogue that soon flowed.
"We had some really interesting conversations," Willis said prior to Tuesday's game against the Angels. "About baseball, about life, about watching the game, while we were watching the game. And I loved that, because look, once the game starts, we never leave the field. We never leave the heartbeat. I never leave the heartbeat of the pitcher and watching the pitcher and trying to analyze the game and look forward.
"But at the same time, sometimes that can overtake you. He's just so relaxed. He doesn't miss a thing, but yet, he can break the tension at times, and I think that's important. And I think it's really important that players see that as well, because you want your players to play loose. And if they see us tight, it's going to transcend over to them. So, it's been really good."
This is Willis' second stint as the Indians' pitching coach -- he filled the same role from 2003-09 -- but he had big shoes to fill in this return to Cleveland's staff. Over the past five years, Mickey Callaway and Francona forged a strong rapport and helped turn the team's pitching staff into one of the best in baseball. With Callaway leaving to manage the Mets, it opened the door for Willis to join Francona's side.
Francona said he was impressed with Willis' preparation throughout Spring Training, adding that he "got chills" while listening to the pitching coach's initial speech to the team. Four games is not enough to draw any sweeping conclusions in one direction or another, but Francona said the transition to Willis has been a seamless one for both the manager and the pitchers.
"It's not a surprise, though. I mean, we knew coming in. That's why we hired him," Francona said. "I think our pitchers really respect him. I think his personality is the perfect personality after Mickey, because he's so easygoing. Because that's not an easy guy to follow, and I think he's done a terrific job. The one thing I just love is he lives and dies with those pitchers, and they know it, even after four games and a Spring Training."
Worth noting
• Right-hander Danny Salazar (10-day disabled list, right shoulder inflammation) has thrown off a mound three times and has another bullpen session this week at the team's Arizona complex, per Willis. The pitching coach noted there is no strict timetable for Salazar's return to games at this point.
"He's still making his way back. He's still making progress," Willis said. "We have kind of a tentative calendar, but in the early-on process of him returning to the mound, we still have to see how he recovers after each time on the mound. So we can't necessarily hold him strict to those dates until we get a little further out with his bullpens."
• During Spring Training, it was not Francona who approached Francisco Lindor about reprising his role as the team's leadoff man this season. The switch-hitting shortstop brought it up with the manager, expressing a desire to stay atop the lineup this year.
"He talked to me," Francona said. "He said to me the first meeting, he said, 'I'd really like to lead off. I loved it.' I said, 'OK.' That was something we had obviously thought about, because he had done it before. I said, 'The one thing I care about is you've got to set the tone for how we play.' He goes, 'I can do that.' That was really all it was."
• Left-hander Ryan Merritt (10-day DL, left knee) was scheduled to throw a batting-practice session Tuesday at the Indians' complex in Arizona.