Mets designate Gomez as Syndergaard returns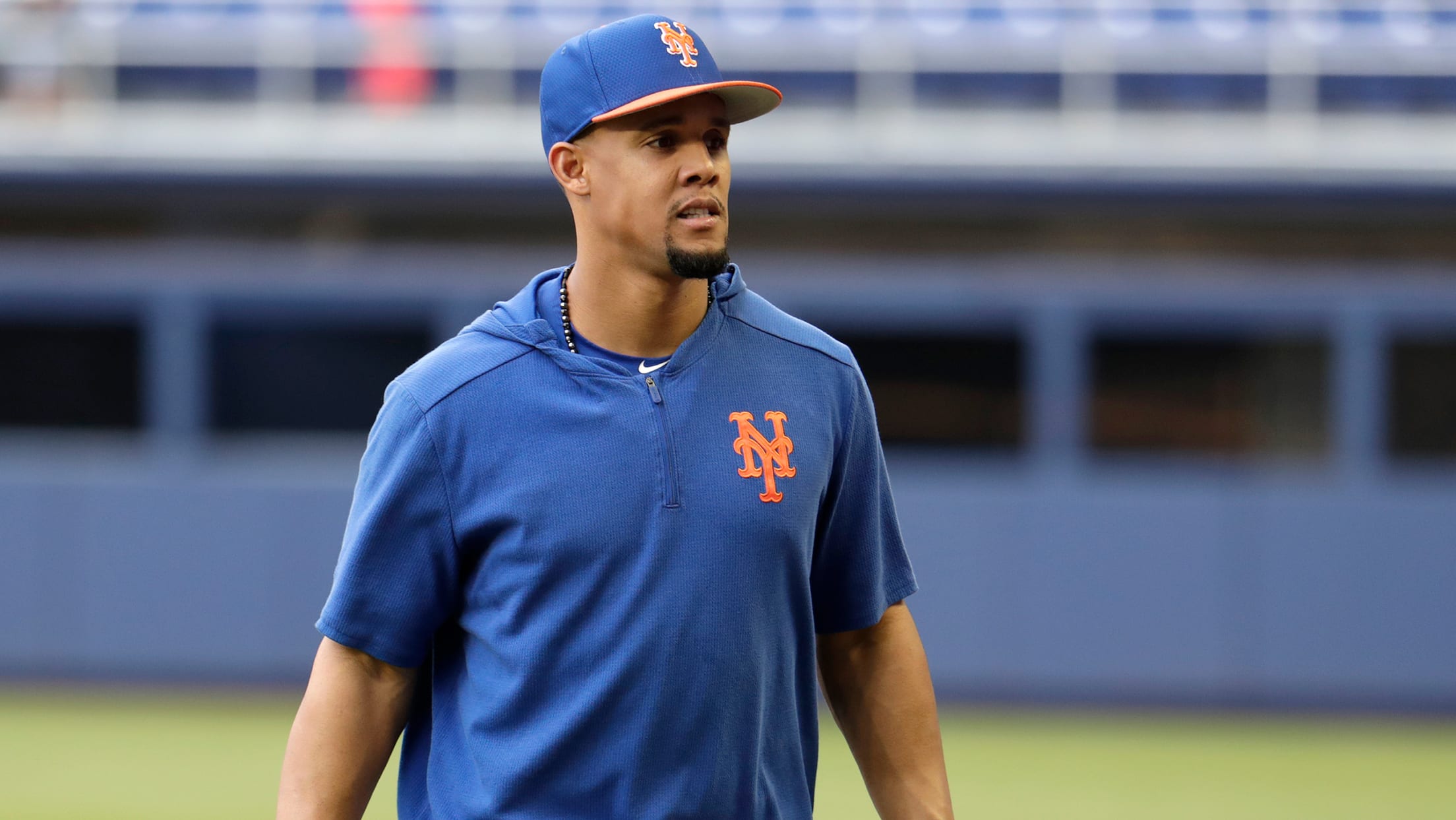 NEW YORK -- Carlos Gómez's reunion with the Mets turned out to be short-lived. The team on Sunday designated the outfielder for assignment, potentially ending his three-month run back in the organization. Gomez, who originally signed with the Mets as a 16-year-old out of the Dominican Republic in 2002, returned
NEW YORK -- Carlos Gómez's reunion with the Mets turned out to be short-lived. The team on Sunday designated the outfielder for assignment, potentially ending his three-month run back in the organization.
Gomez, who originally signed with the Mets as a 16-year-old out of the Dominican Republic in 2002, returned to them on a Minor League deal in March. He earned a callup two months later, supplanting Juan Lagares as the Mets' starting center fielder for a time. But with Brandon Nimmo's neck injury lingering, the Mets decided to move Michael Conforto full time to center field. That reduced Gomez's playing time to almost nothing; they DFA'd him on Sunday to clear roster space for pitcher Noah Syndergaard.
"We thought just at this point, five bench players was probably not a necessity," Mets manager Mickey Callaway said. "We felt at this point that that would be the best move for the team."
If Gomez clears waivers, he has the right to elect free agency. Overall in 34 games for the Mets, Gomez hit .198 with three home runs and four stolen bases.
When a player's contract is designated for assignment -- often abbreviated "DFA" -- that player is immediately removed from his club's 40-man roster, and 25-man roster if he was on that as well. Within seven days of the transaction (it was previously 10 days), the player must either be traded, released or placed on irrevocable outright waivers.
On the mend
A trio of Mets relievers continued rehab assignments on Sunday. Jeurys Familia (Bennett lesion, right shoulder) struck out two over one scoreless inning for Triple-A Syracuse, while Luis Avilan (left elbow soreness) fanned three in 1 1/3 innings for Syracuse. Left-hander Justin Wilson (left elbow soreness) also threw one scoreless inning for Class A Brooklyn.
The Mets will re-evaluate all three on Monday to determine their next steps.